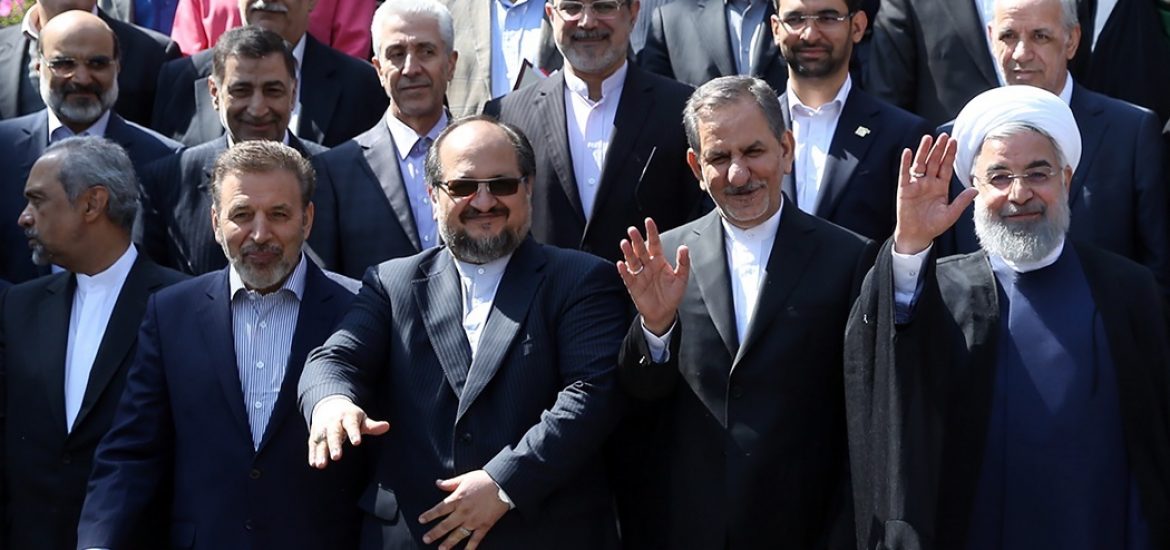 German rail operator Deutsche Bahn and Deutsche Telekom are cancelling projects in Iran after Donald Trump imposed sanctions which would bar them from doing business with the US.
European oil and gas deals with Tehran appear to be increasingly vulnerable as EU attempts to stand up to US economic muscle appear to have failed. 
Fresh US sanctions took effect last week after Trump contravened the Obama-era nuclear deal and several European firms have suspended plans to invest in Iran, including French energy giant Total and carmakers PSA (which owns Peugeot and Citroen), Renault and Daimler.
Sanctions imposed this month target Iran's trade in gold and other precious metals, its purchases of US dollars and its car industry.
Trump has said a new round of sanctions would be imposed in November, targeting Iranian oil sales.
Meanwhile, Iran's Supreme Leader Ayatollah Ali Khamenei has rejected Trump's offer of talks.
State-owned Deutsche Bahn said it was involved in two Iranian projects via subsidiary DB Engineering and Consulting.
"Both projects will be ended in August and September 2018 respectively," a spokeswoman said. "Due to the altered banking practice, we have sought to bring the contract to an amicable and timely conclusion."
Deutsche Bahn signed a deal for rolling stock and reorganisation with the Iranian rail operator Bonyad Eastern Railways in May last year for the first project. 
The other project was a restructuring contract for Iranian state railway RAI. 
Detecon, a subsidiary of Telekom's IT services arm, has terminated its consulting services in Iran. 
"Until the decision to stop operations was made, sales in Iran in 2018 amounted to around €300,000," a spokesman said.
"Given the sensitivity in relations with Iran worldwide, Detecon ended its business in Iran with immediate effect in mid-May 2018."
Vice President Eshaq Jahangiri (pictured) said that while Iran's economic situation was serious it was not a dead end and the country had natural and human resources to fall back on. 
"The situation in the country is serious and we are at this particular stage for economic reasons, but that does not mean that we are at a dead end," he was quoted saying by the IRNA news agency. 
"The country has great capacities in terms of natural, human and managerial resources. We have great cultural…and civilisational capacities that can support the nation on difficult days."
In reference to vast oil and gas reserves and mineral deposits and metals, he said: "No issue is more important for the country than national unity and national coherence and understanding."
The Iranian rial has slipped to recent lows. 
Second from right, Vice President Eshaq Jahangiri. Picture credit: Wikimedia
Related