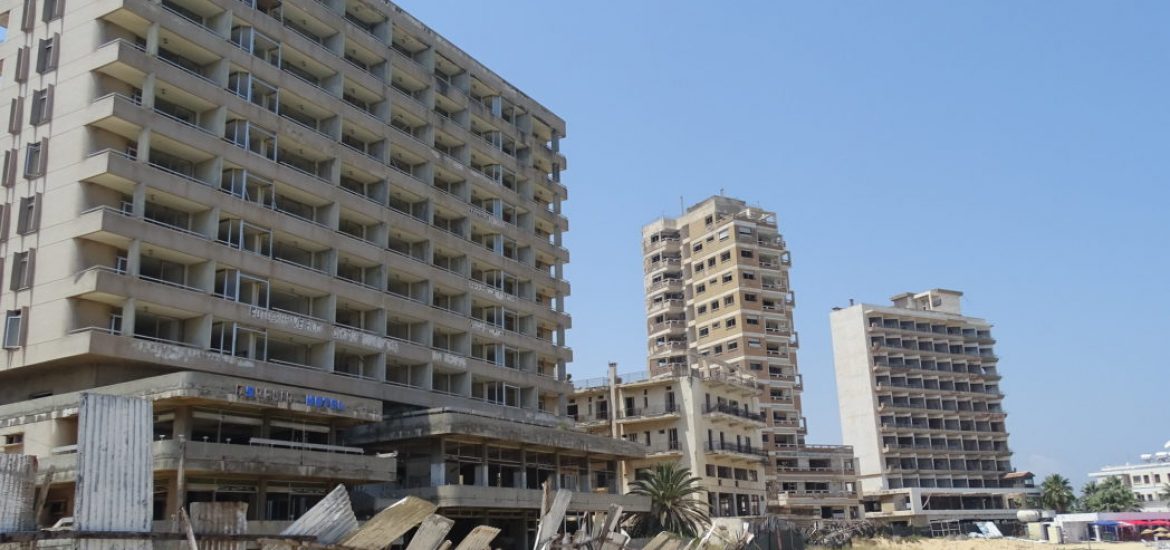 Turkey has vowed to step up drilling for gas off Cyprus, in defiance of the threat of European Union sanctions. 
The EU's foreign ministers approved sanctions in response to Turkish drilling that the European Commission has condemned as illegal.
Cyprus joined the EU in 2004. 
In announcing the sanctions, the EU foreign ministers warned of the "serious immediate negative impact that such illegal actions have across the range of EU-Turkey relations".
Turkey's foreign ministry yesterday (Tuesday) pledged to continue with the drilling, saying it is safeguarding the rights of Turkish Cypriots to the island's fossil fuels. 
The ministerial statement said the bloc had shown "prejudice and bias" for failing to mention Turkish Cypriots, who make up around a fifth of the island's population, in its statement on the issue. 
It accused the Greek-speaking Republic of Cyprus and Greece of abusing their EU membership "for the sake of their maximalist positions".
The ministry said: "The decisions taken by the EU Foreign Affairs Council during a meeting yesterday will in no way affect our country's determination in continuing hydrocarbon activities in the east Mediterranean."
Turkey said it would send a fourth vessel to join three other Turkish drillships controversially at work in the region. 
The EU sanctions appear to be largely symbolic and not as tough as the Republic of Cyprus had wanted. They suspend talks on an air transport deal and ask the European Investment Bank to review Turkish lending, which totalled about £350 million last year.
The bank has funded many of Turkey's construction projects over the past decade, including hospitals, roads and rail links, which Turkey's nationalist president, Recep Tayyip Erdogan, often cites as proof of his government's success.
The EU statement pledged to put high-level dialogue between the bloc and Turkey on hold "for the time being".
The Turkish-Cypriot community unilaterally declared independence for the northern third of the island in 1983. However, it is still only recognised by Turkey and Turkish troops are still stationed in the isolated enclave. 
The discovery of gas in Cypriot waters in the late 1990s initially appeared to offer hope for reconciliation and the Greek Cypriot administration said a share of the proceeds would be held in a fund for the Turkish Cypriot community. 
Turkey says a western area of Cyprus' EEZ is part of its continental shelf and that hydrocarbon exploitation by Cyprus should not take place until the island has been reunited and resources can be shared amicably. 
Turkey's relations with the US are also currently particularly strained over Ankara's purchase of the Russian S-400 air defence system. Cargo planes began flying last week to the Nato member with a 12th plane landing yesterday. The deliveries are likely to trigger US sanctions with Erdogan vowing to retaliate in kind. 
Last month, Shell, Noble and Israel's Delek reached an agreement with Cyprus to exploit the Aphrodite field, opening the door for commercial production. 
Northern Cyprus is used to international isolation. Picture credit: Flickr 
Related