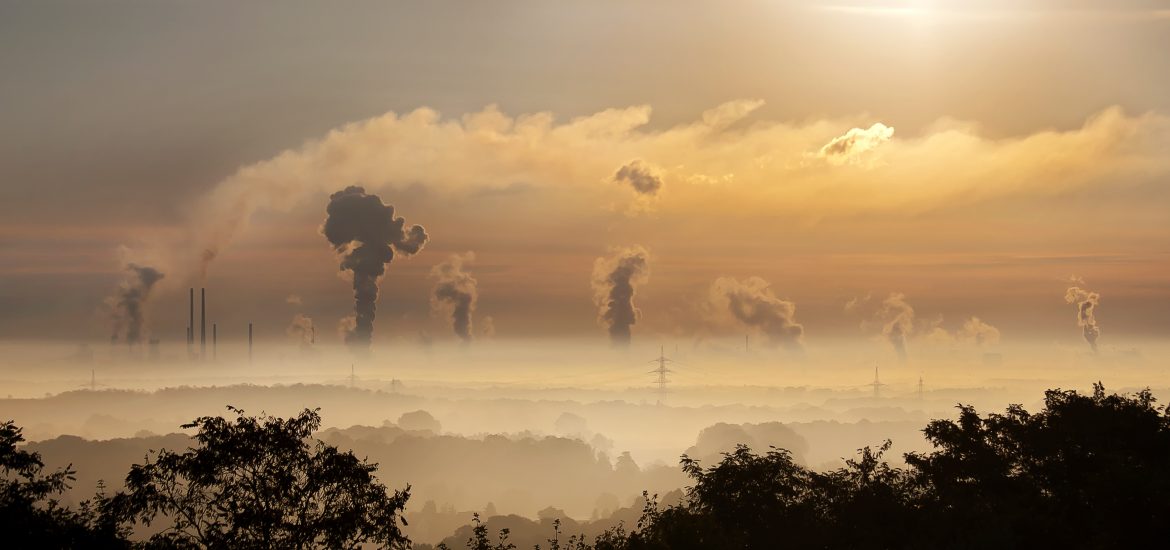 The European Commission's proposal for a bloc-wide 2050 zero-net-emissions target failed to garner unanimous approval after Poland, Hungary, the Czech Republic, and Estonia vetoed the plan during the June 21st EU summit. The summit concluded with a commitment to stay in line with the Paris agreements. But the 2050 carbon target was relegated to a footnote stating that, "for a large majority of member states, climate neutrality must be achieved by 2050."
While Europe has been steady in pursuing carbon emissions-reductions strategies, this is a notable setback. Poland opposes the target – proposed by the European Commission in November 2018 as a necessary step to maintain Paris commitments – due to concerns that it could negatively impact the Polish economy. Deputy Director of Oil and Gas at the Polish Ministry of Energy Pawel Pikus defended the decision at the Atlantic Council's 5th Annual Central and Eastern European Energy Security Conference, arguing that any goals must first consider countries' current situations.
Climate goals, in other words, remain intertwined with local politics in Eastern European countries and the upcoming 2021-27 EU budget. By punting on the target until December 2019 or, more likely, sometime in 2020, the Commission loses valuable time.
Coal is still king in Poland
Poland is a major producer and consumer of coal, which provides 92% of electricity and 56% of total primary energy generated. While the country has made efforts to diversify its energy mix, this has mostly come from increasing LNG imports. On the renewable side, Poland's Law and Justice government placed barriers to wind turbine deployment. The carbon intensity of Poland's power generation is 260% of the EU average, which means it will have to move slowly. Prime Minister Mateusz Morawiecki explained that Poland, "did not want a situation in which caring for the world's climate will happen at the expense of the Polish economy," and that it "must first have very detailed compensation packages."
Some have suggested that upcoming elections in October influenced the government's opposition, out of a desire to signal support to the influential coal lobby. Concentrated in the Upper Silesia region, the coal industry is a large source of employment and enjoys wide popular support. Coal's influence was on display during the December Katowice Climate Change Conference, which featured displays of coal soap and a performance from Katowice's coal marching band.
A Visegrad pact
Along with Poland, Visegrad counterparts Hungary and the Czech Republic also oppose the target. Hungary maintains that it would impose massive costs on industry. It could only consider it when the country learns how much funding the EU will "make available for the modernization of industry." Czech President Andrej Babis voiced similar concerns that the target would put European industry at a competitive disadvantage to China. Then, at the Atlantic Council, Czech Ambassador for Energy Security Vaclav Bartuska and Hungarian Ambassador for Energy Security Pal Sagvari stated that it was still too early to set firm commitments for 2050. Yet the Czech ambassador did leave the door open, saying that 2020 is a more appropriate time. Then, countries will be able to fully evaluate the progress made on the "20/20/20" targets set in 2007.
Even Estonia, who has already pledged to reduce carbon emissions by 80% in 2050, evinces concern about the costs of eliminating the final 20% of emissions. It wants to finishes its own cost analysis at the end of the summer before making any longer-term commitments.
As always, the calendar is critical. The failure to set the 2050 carbon neutrality target comes ahead of the September UN climate conference. There, EU leaders were hoping to use the momentum from the target to push other nations to ramp up their decarbonization efforts. The June summit was the last EU summit until October, and many saw it as the last chance to reach a deal ahead of September.
Can the Finns broker a deal?
Environmental advocates hope that Finland, who assumed the EU's six-month rotating presidency on July 1, can broker a deal. Finland set its own carbon neutrality target for 2035. It has named the motto of its presidency, "A Sustainable Europe – A Sustainable Future" and made reaching a deal on 2050 carbon neutrality a major priority. Finland will host two EU Council meetings, one in October and another in December. Some hope that a deal can be reached in December after the Polish elections.
As president, Finland can facilitate supplemental discussions on the 2050 targets. It will enjoy the support of major EU players like Germany. Finland has already signaled its commitment to the climate issue through such measures as offering conference guests tap water in place of bottled water and by offsetting presidency-related flights with the planting of new trees. But Poland, Hungary, and the Czech Republic remain determined that any deal won't come at the expense of their economies.
Show us the money first
The disagreement over the 2050 target, meanwhile, is also part of upcoming EU negotiations on its 2021-2027 budget. Poland, Hungary, and the Czech Republic have all been net-recipients of EU funds since their accession in 2004, with Poland the top net recipient from 2014-2020. Some early proposals would slash EU funds to Poland and Hungary by 25%. Other Western countries are proposing to apply human rights and rule of law conditionality to EU funds, ostensibly directed at Poland and Hungary. Complicating the picture, Czech President Babis has been embroiled in a scandal over the improper use of EU funds, and Czech taxpayers may be saddled with repaying them.
The three countries' calls for compensation packages could be an attempt to leverage their veto power on the environmental issue to gain concessions in the parallel budgetary negotiations. The grave challenge of reducing carbon emissions is not, it appears, enough to isolate the issue from others dividing Europe.
Related