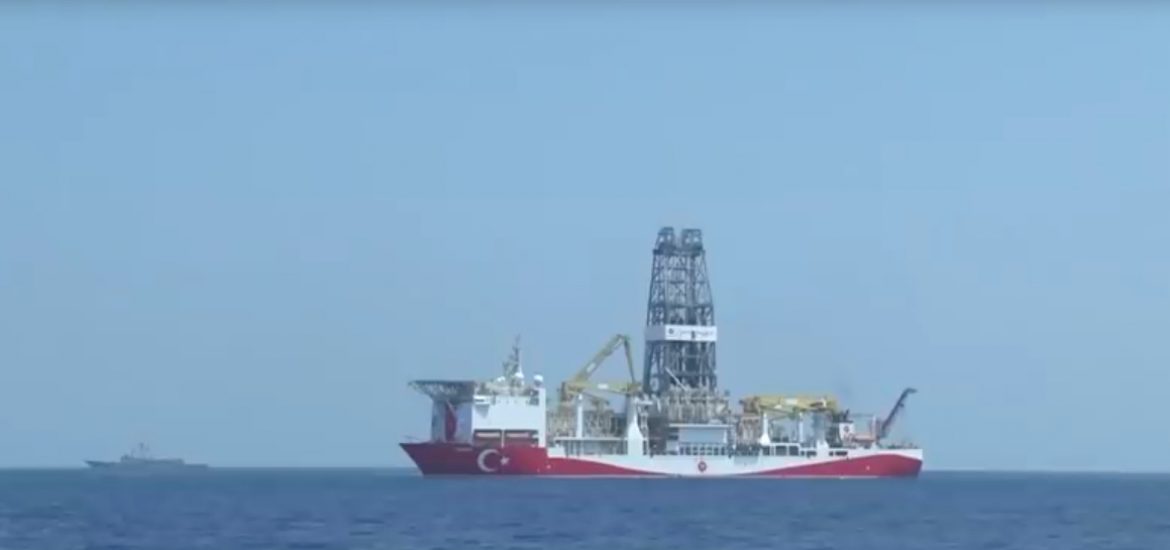 Turkey has bought a British drill-ship which is due to arrive in Turkey in a few weeks and further increase tensions around Cyprus. 
Turkey's energy minister, Fatih Dönmez, told a natural resources summit that offshore drilling would continue around the divided island.
Turkey is currently carrying out hydrocarbon exploration in the eastern Mediterranean with two drill-ships, the Fatih and Yavuz, along with two other seismic vessels.
Turkey first threatened to start drilling in 2011 after Cyprus licensed the Texan producer Noble Energy to drill for gas off its southern coast.
Observers hope that the ships fail to find gas reserves as it would make a climbdown by Ankara in the dispute with Cyprus far more difficult. 
Turkey is keen to boost nationalist rhetoric ahead of the April presidential election in Turkish Cyprus in the hope that the moderate president, Mustafa Akinci, will be unseated by a pro-Ankara hardliner. 
"We got the third drilling vessel from the UK. The process for the vessel's port operations continues," Donmez said.
"The vessel is likely to operate in the Mediterranean, but we may send one of our vessels to the Black Sea, where we halted work for a long time. Also, friendly countries are requesting to receive technical services from us," he said.
His deputy, Alparslan Bayraktar, told the same event that the third drilling ship would be in operation by the second half of the year.
Turkey's oil and gas exploration would last until 2023, Bayraktar said, including Black Sea drilling later this year. 
Greece says Turkey is also due to start drilling to the southeast of Crete within the Greek exclusive economic zone (EEZ).
Turkish President Recep Tayyip Erdogan last month pledged to "start search and drilling activities as soon as possible in 2020 after issuing licences for the areas".
French support

 
France has expressed its support for Greece and Cyprus in the dispute with Turkey.
"France intends to stand by Greece and help it to confront multiple tensions in the Aegean and the eastern Mediterranean," France's defence minister Florence Parly told Greece's To Vima newspaper.
"France supports Greece and Cyprus on the issue of respecting their sovereignty in maritime zones and condemns, together with its European partners, Turkey's lack of respect of these fundamental rules." She said Paris would strengthen its defence cooperation with Athens.
A Greek frigate is currently escorting France's aircraft carrier, the Charles De Gaulle, in its migrant operations in the Mediterranean.
Greece opposed November's bilateral agreement between Libya and Turkey which designated a maritime boundary close to Crete and completely ignored Cyprus.
The Yavuz. Picture credit: YouTube 
Related