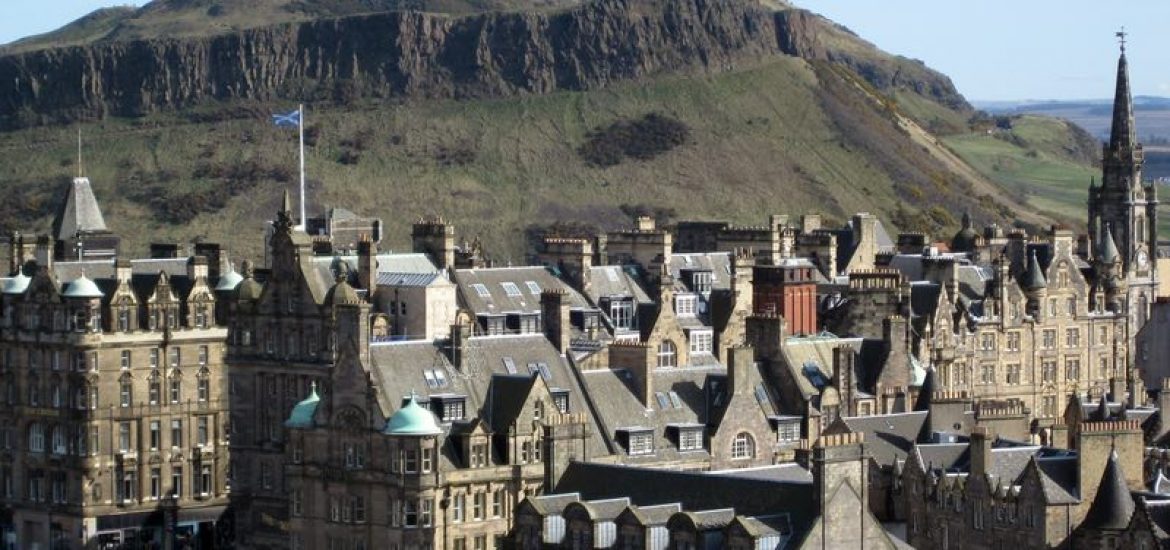 Scottish parks could provide low-carbon energy to heat 15 per cent of Scotland's homes, according to a study by Greenspace Scotland. 
The study of 3,500 urban open spaces could generate energy by capturing ground heat to be channelled into surrounding homes.
Most Scottish homes have natural gas boilers, which release large quantities of carbon dioxide. 
Scotland's once plentiful North Sea gas reserves are also becoming depleted. 
Greenspace in the report, ParkPower, said ground-source heat pumps could be buried around 1 metre under parkland.
Horizontal coils could extract heat from the soil after it has been heated by the sun.
Greenspace said 4,600 gigawatts hours (GWh) of heat energy, or 5.5 per cent of total non-electrical heat demand, could be extracted from Scottish parkland.
The study did not say if the technology would be more effective in warmer climates with more sun than northern Britain. 
The report, carried out by engineering consultants Ramboll, said 59 per cent of green spaces were within areas which were deemed suitable for heating networks and 69 per cent of those sites were within urban areas.
Scotland is increasingly leading Europe in renewable energy innovations. 
A pilot project at Saughton Park in Edinburgh heated buildings within the park.
The study said 150GWh of renewable electricity could be generated annually from solar panels within Scottish green spaces or around 0.4 per cent of Scotland's annual electricity consumption.
Julie Procter, Greenspace Scotland CEO, said: "We are all familiar with thinking about Scotland's parks as our natural health service, our children's outdoor classrooms and our cities' green lungs.
"The findings of the ParkPower project mean we could soon add 'community power stations' to that list."
Housing emissions, mostly from heating, made up nearly 15 per cent of Scottish greenhouse emissions in 2017.
With district heating, hot water is generated at a small power plant and piped into homes to be used in taps and radiators.
A gas-fired district heating system is more efficient than boilers in each home but activists are campaigning for renewable sources to provide hot water to help cut the nation's carbon output.
The ParkPower study argued that community heating could make parks profitable for municipal councils.
UK district energy manager Paul Steen said: "A key challenge in meeting Scotland's net-zero carbon ambition by 2045 is decarbonising our energy system. The ParkPower project shows the huge green-energy potential waiting to be unlocked."
Scotland previously targeted generating 11 per cent of its non-electrical heat from low-carbon sources by this year.
Greenspace Scotland said the current estimate is that just 6 per cent has currently been achieved.
Arthur's Seat in Edinburgh. Picture credit: GoodFreePhotos
Related