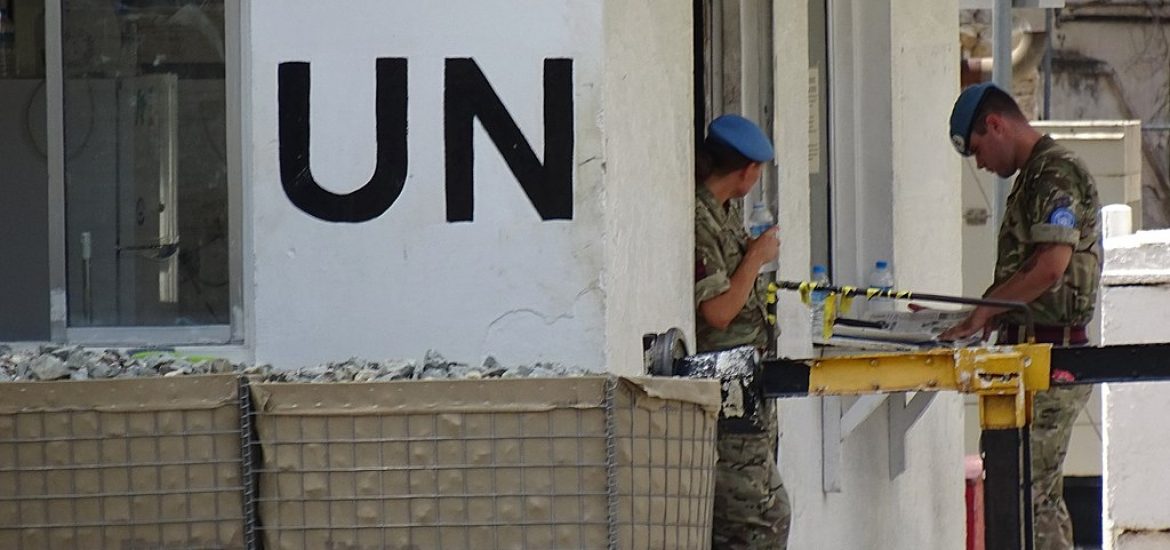 Turkey has stepped up its drilling operations off the coast of Cyprus with a third drilling ship due to arrive in the coming days, despite the European Union's warnings.
Two Turkish ships are already drilling for gas and oil off the island while Brussels says Turkey's actions are "totally unacceptable" and illegal. 
Talks are due to reopen between the president of Cyprus, Nicos Anastasiades, and the Turkish Cypriot leader, Mustafa Akinci, on Friday. They are due to discuss ways of resuming negotiations on reuniting the island after talks failed two years ago.
Turkey says the drilling is taking place inside its continental shelf and therefore complies with international law.
The discovery of gas in Cypriot waters in the late 1990s initially appeared to offer hope for reconciliation and the Greek Cypriot administration said a share of the proceeds would be held in a fund for the Turkish Cypriot community. 
The two existing drill-ships, the Fatih and Yavuz, will be joined by a third vessel, which is expected to begin drilling by the end of the month. 
Turkey does not recognise the Republic of Cyprus, nor therefore the latter's jurisdiction over its exclusive economic zone.
In December 2017, Turkish President Recep Tayyip Erdogan said he wanted to renegotiate an early 20th-century treaty marking the maritime boundaries of Turkey and Cyprus. 
Non-Turkish observers will be hoping the drilling operations fail to find fossil fuels, which would make it harder for Ankara to back down in the standoff. 
Turkey would never tolerate a usurpation of the rights of Turkey and the Turkish Cypriot community, Ankara's defence minister Hulusi Akar said. 
He said the allied communities were reaching their hands out for peace and stability.
"We are awaiting an answer to this hand. We hope that all parties, especially the Greek Cypriots, understand our conciliatory and sincere approach and respond in kind," Akar said. He added that he hoped new "stories of peace" could be written on the divided island. 
"Turkey is the most powerful guarantor of peace and stability in the region," the minister said.
He repeated Ankara's commitment to protecting the rights and interests of both Turkey and Northern Cyprus under international law. 
The European Commission has threatened to impose sanctions on Turkey if it continues to drill. 
Cyprus is badly in need of an extra source of income and the natural gas but there have been long-running arguments between the two communities over drilling for oil and gas.
Turkey first threatened to start drilling in 2011 after Cyprus licensed the Texan producer Noble Energy to drill for gas off its southern coast.
The Green Line in Cyprus. Picture credit: Wikimedia
Related