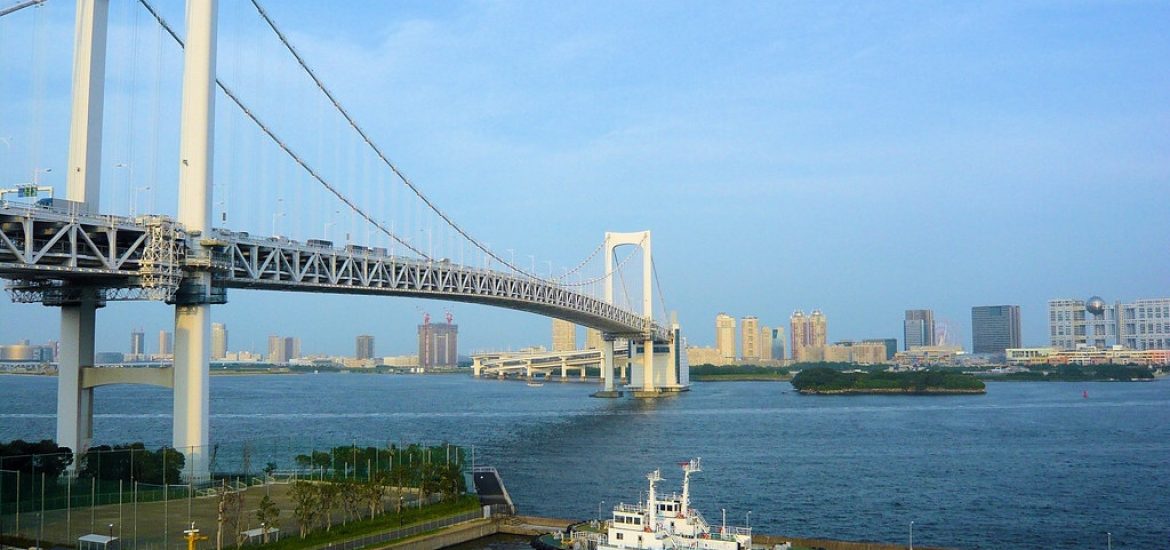 Four Japanese companies are co-operating with the aim of building the world's first zero-emission tanker by mid-2021 to operate in Tokyo Bay.
The new consortium, e5 Lab, is a joint venture between Asahi Tanker, Exeno Yamamizu, Mitsui OSK Lines and Mitsubishi.
The tanker would be a coastal vessel powered by large-capacity batteries operating in Tokyo Bay, the consortium said. It added that it would also develop other electrically powered vessels to address specific challenges.
The maritime industry is facing legislation to cut pollution, including heavy taxes on polluting fuels. From 2020, most ocean-going ships will have to burn fuel containing less sulphur. The shipping sector has also been told to halve its carbon emissions by 2050.
The move towards battery-powered vessels is a global trend.
Rolls-Royce said in 2018 it was developing battery-powered ship engines and Norway's Kongsberg Gruppen is developing a battery-powered container ship.
Nagasaki-based Oshima Shipbuilding has recently built an automatic battery-powered ship.
The 340-tonne e-Oshima is a "zero-emission ship" using a battery to power the engine but to also run the vessel's communication and navigational devices and air-conditioners.
The vessel could be charged in around two and a half hours, the manufacturer said.
The GS Yuasa lithium-ion battery is the main power source and it has an automatic steering system that enables automatic evading navigation to prevent collisions and stranding.
GS Yuasa lithium-ion batteries have purportedly been installed on the International Space Station and the Boeing 787 Dreamliner.
The 35-metre ship can carry 50 people, a bus and four cars at the same time, the manufacturer said.
Elsewhere, the world's largest plug-in hybrid vessel was delivered from Ulstein Verft in Norway.
The vessel is a plug-in hybrid, where the five-megawatt batteries can be charged while it is docked in Sandefjord in Norway. The silent vessel will not produce harmful gases, or nitrogen and sulphur compounds. The batteries reportedly weigh 65 tonnes and can be recharged in an hour.
In the US, California air-quality regulations and moves by Washington State Ferries toward developing hybrid and electric power have led to increased interest in battery-powered propulsion.
The first US passenger ferry with Tier 4 emissions controls went into service earlier this year with the San Francisco Bay Ferry system. The US$23-million, 445-passenger high-speed Pyxis is the fifth new ferry built for the system service administered by the Water Emergency Transportation Authority.
San Francisco Bay is seen as a hub for cleaner propulsion technology.
Tokyo Bay. Picture credit: Flickr
Related