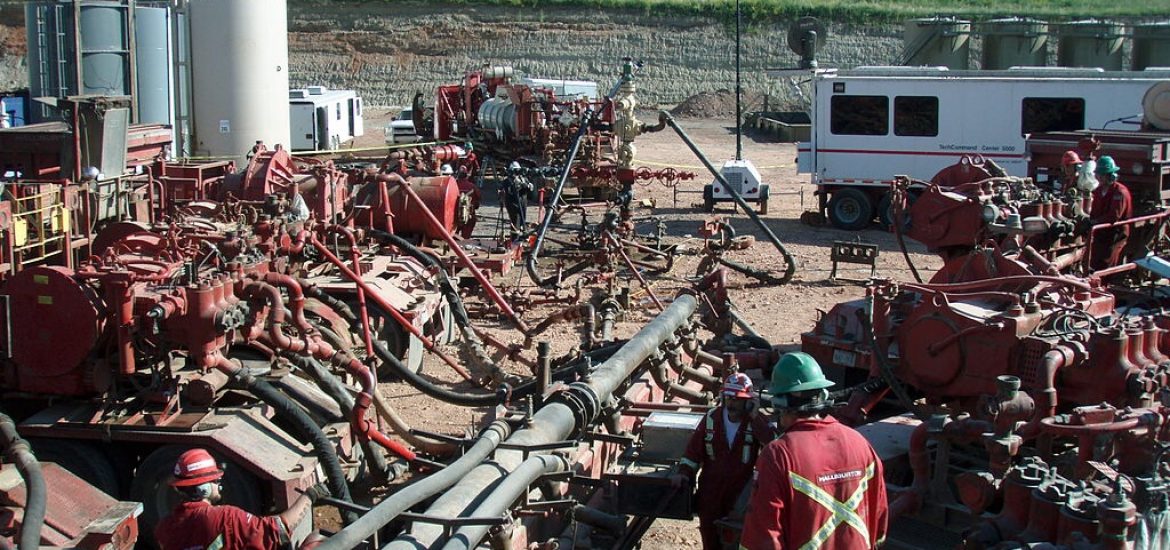 In a major legal challenge to Donald Trump's "energy-first" agenda, a US judge has temporarily halted hundreds of drilling projects for failing to take climate change into consideration.
Drilling had been stalled on more than 300,000 acres of public land in Wyoming after it was decided that the White House violated environmental laws by failing to consider emissions. The federal judge ordered the Bureau of Land Management (BLM), which manages public US land and issues leases to the energy industry, to produce its analysis.
WildEarth Guardians, Physicians for Social Responsibility and the Western Environmental Law Center in a private lawsuit sued the BLM in 2016 for failing to calculate and limit emissions from numerous oil and gas projects.
The BLM "did not adequately quantify the climate change impacts of oil and gas leasing", said District Judge Rudolph Contreras in Washington DC. He ruled that the body "must consider the cumulative impact of GHG [greenhouse gas] emissions" generated by all BLM leases.
Trump's "energy-first" agenda has opened huge areas of public land to mining and drilling.
Some of the land leased was for fracking, which was emphasised by the groups behind the lawsuit.
"Fracked gas is dangerous for people and terrible for the climate," the Physicians for Social Responsibility environment chief Barbara Gottlieb told the media. "This latest court win is not only a victory for our health and future, but it reinforces that the oil and gas industry doesn't get a free pass to pollute," she said.
Federal offshore and land-based oil, gas and coal leasing accounts for 25 per cent of US greenhouse gas emissions, and oil and gas drilling accounted for around 40 per cent of that total, according to a Geological Survey report.
Jeremy Nichols of WildEarth Guardians said after the verdict: "This is the Holy Grail ruling we've been after, especially with oil and gas. It calls into question the legality of oil and gas leasing that's happening everywhere.
"This ruling says that the entire oil and gas drilling programme is off the rails, and moving forward illegally."
Under Trump, the pace of leasing public land for oil and gas development has risen dramatically with one report saying in excess of 13 million onshore acres had been made available for leasing. Most of the sites are in the western states of Colorado, Montana, New Mexico, Nevada, Utah and Wyoming. The White House also plans to make large sections of the Atlantic coast available for oil and gas drilling.
Fracking. Donald Trump has pushed ahead with fossil fuels. Picture credit: Wikimedia
Related