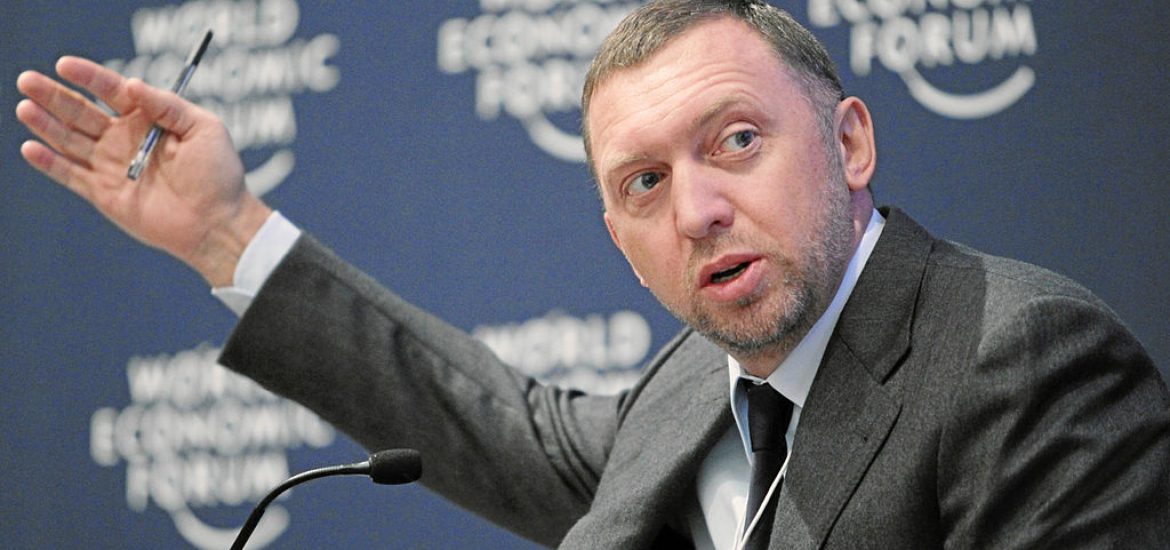 The US Treasury says it will scrap sanctions on Russian oligarch Oleg Deripaska's (pictured) energy enterprises after he said he would relinquish control of the firms.
En+, a London-listed energy provider, along with Rusal, a Hong Kong-listed aluminium group, and power firm EuroSibEnergo are to be free of Washington's sanctions by January. 
Rusal shares rose by 26.8 per cent yesterday (Thursday) to their highest level since April, when the sanctions were unveiled.
Deripaska's slice of En+ is due to fall from around 70 per cent to below 45 per cent under restructuring that could involve a "charitable" donation of shares. 
"These companies have committed to significantly diminish Deripaska's ownership and sever his control," the US Treasury announced, adding that the sanctions would be removed in one month.
The Russian tycoon will reportedly not receive any payment for the shares he will lose, which were worth more than £1 billion before sanctions were imposed. 
He still faces sanctions, which are intended to prevent him profiting from his remaining stake in the firms. 
The restructuring agreement to reduce Deripaska's shares in Rusal, En+ and EuroSibEnergo will prevent Deripaska obtaining payments or receiving future dividends from the firms.
En+ generates hydropower in Russia and owns 48 per cent of Rusal, one of the planet's largest aluminium suppliers. 
Aluminium production is normally associated with hydropower because of the demand for high levels of cheap electricity. 
Most of the power En+ generates is used to supply Rusal's aluminium production. The energy company was listed on the London stock exchange in November 2017, raising about US$1 billion.
Shares in both companies halved in value when sanctions were imposed in April on Deripaska and the firms that he controls. The US said Deripaska and six other tycoons were acting for the Russian government, which it accused of "malign activities" internationally. Deripaska denies the allegations. 
The Republic of Ireland, which lobbied the US heavily for the removal of sanctions to protect 600 jobs at an alumina factory, said the move was "a very welcome return".
The Aughinish Alumina site is due to be free from the threat of sanctions after a 30-day Congressional review period, according to Ireland's foreign ministry said. The factory produces about a third of Europe's alumina, the material used to manufacture aluminium.
A UK Conservative politician, Lord Greg Barker of Battle near the English town of Hastings, is chairman of En+ and has been leading bids to get sanctions lifted by arranging for Deripaska to ditch his stake.
Oleg Deripaska. Picture credit: Wikimedia 
Related