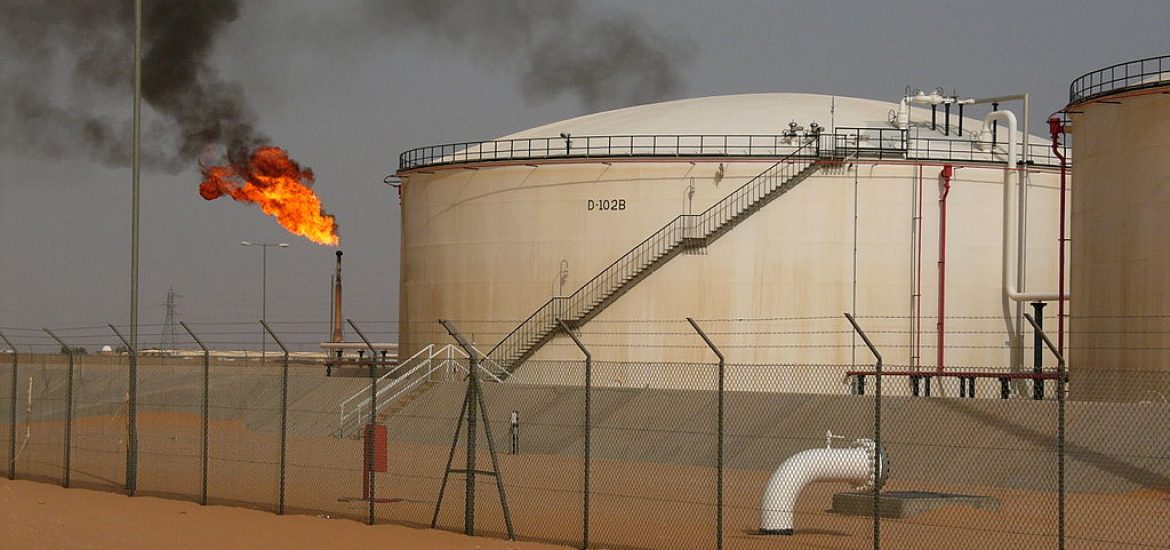 The Libyan state-run oil company NOC has declared a "force majeure" at the war-torn state's largest oilfield, El Sharara (pictured), a week after unveiling a contractual waiver on exports following its seizure by activists. 
Force majeure is a legal measure exempting it from responsibility for failure to deliver on contracts.
El Sharara, which produces 315,000 barrels per day (bpd), was overrun on December 8 by tribal militants from the Fezzan Rage Movement, armed protesters and guards demanding their wages.
NOC said it had been unable to persuade the groups to leave the site, which is operated by a consortium with four European energy firms. 
The company has warned that offering payouts would encourage similar action elsewhere. 
The southern Libyan protesters told the media that they had blocked the site to draw attention to their marginalisation and shortages of electricity, fuel and investment. They said they would only allow production to be restored if Libya's so-called unity administration met their demands.
"The closure of Sharara will be maintained until the GNA [Libya's enfeebled UN-backed Government of National Accord] meets the demands of the inhabitants of the marginalised south of Libya, which is severely deprived of services," said Mohamad Emeguel, who claimed to be a spokesman for the operation. 
"We call on the GNA to guarantee the supply of fuel [for the public] and cash to banks, to pay more attention to the dilapidated medical sector, to reopen airports and to help disaster-stricken cities."
The Fezzan Rage Movement shut down the oil field in the desert state's impoverished southwest earlier this month with the help of the Petroleum Facilities Guard, a militia known for taking on so-called Islamic State. The tribal militia is demanding increased services, health care, monetary stimulus in the south and greater protection from state forces, which it claims have marginalised Saharan tribal communities.
NOC called the raiders a militia which wanted security work. 
Two competing governments and numerous armed factions have since fought for control in Libya since the fall of former dictator Muammar Gaddafi in 2011. 
The events are common in Libya, where seizing NOC sites is seen as a way to squeeze cash from the feeble government in the failed state.
"Production at Sharara was forcibly shut down by an armed group – Battalion 30 and its civilian support company – that claimed to be providing security at the field, but which threatened violence against NOC employees," the company's chairman Mustafa Sanalla said.
El Sharara. Picture credit: Wikimedia 
Related