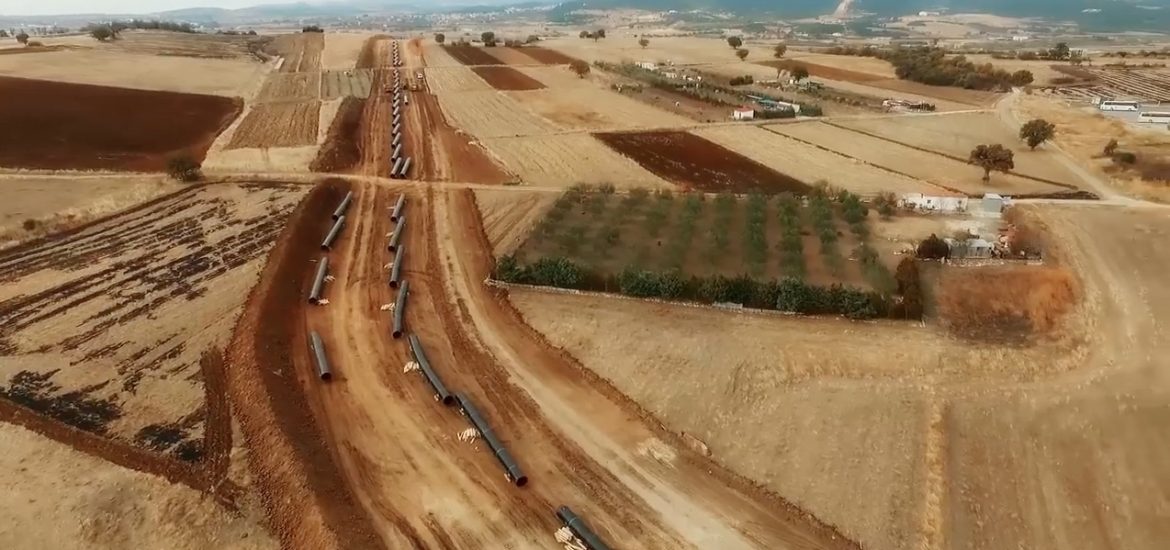 Azerbaijan reportedly plans to maintain its oil output at a steady rate but significantly increase its gas output next year.
The Baku government said it planned to produce 37.7 million tonnes of oil during 2020, level with this year's projected output.  But it wanted to produce 37.8 billion cubic metres (bcm) of natural gas compared to this year's 35.2 bcm.
Oil and gas account for about 95 per cent of Azeri exports and 75 per cent of government revenue. 
Gas production is also projected by the government to rise to 47.4 bcm by 2023 as new export routes to Europe open up. 
Construction of Azerbaijan's Trans-Adriatic Pipeline (TAP) is 90-per-cent complete, according to Azerbaijan's energy minister, Parviz Shahbazov. 
He said more than 3 bcm of gas had been transported to Turkey via the Trans-Anatolian Pipeline (Tanap) since July last year as part of Europe's bid to reduce its reliance on Russian gas. 
"The diversification plan that Europe has sought to implement over the years will be implemented in 2020. Azerbaijan's chairmanship of the Energy Charter Conference during this period shows the Southern Gas Corridor's strategic importance and confirms the country's contribution to achieving such priority goals as diversification and decarbonisation in this part of the continent," Shahbazov said.
"The active use of renewable energy sources, attracting private and foreign investment in this process, a transition to a liberal market model based on the energy sector competition, thereby, implementation of environmental obligations is one of the main tasks," he said.
Shahbazov said Azerbaijan wanted to establish itself as an energy hub, transporting Caspian gas to the lucrative Southern European market. 
Azerbaijan is interesting in developing renewable sources with the arid country's photovoltaic potential estimated at 20,000 megawatts.
"From the historical point of view, Baku is the energy capital of the world and one of the modern leading energy centres," the minister claimed. 
Kestutis Jankauskas, who was representing the European Union delegation in Azerbaijan, said the bloc was increasingly looking to renewable sources.
"Prior to this, EU countries pursued this policy on a voluntary basis. Ten out of 27 EU countries have achieved the goals of transition to renewable energy sources. And 32 per cent of electricity in the EU is generated from renewable energy sources. Denmark leads the EU in the renewable energy share in electricity generation [with 50 per cent]. We expect that the wind and solar energy share will continue to grow in the energy balance of the EU countries. The renewable energy sources share in the energy balance will increase from 32 per cent to 60 per cent," Jankauskas said.
Tanap under construction. Picture credit: YouTube 
Related