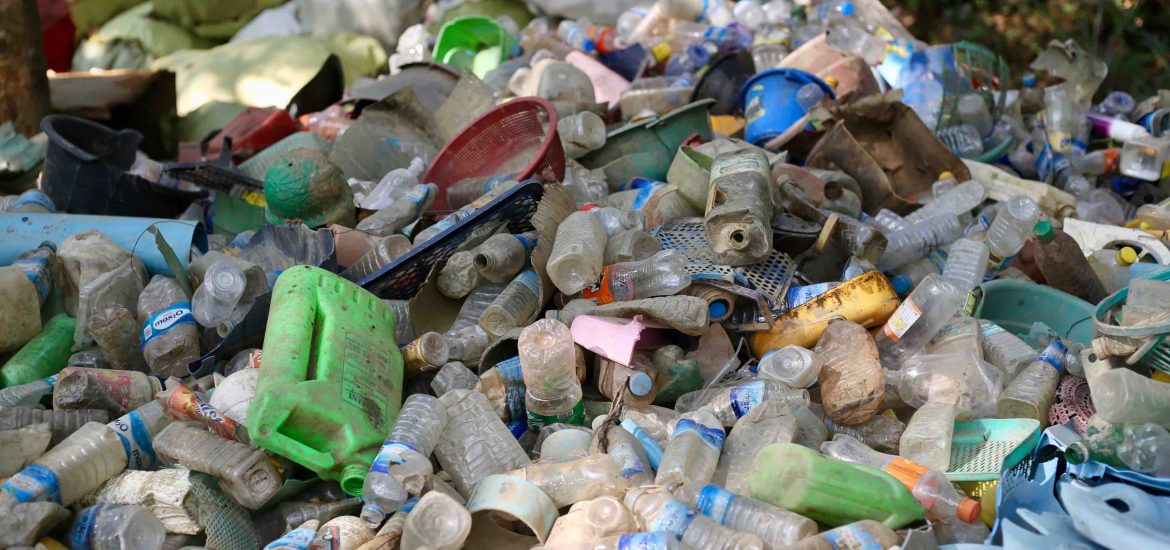 BP says it will build a pilot plant for recycling plastics at its refining complex in Illinois to address the issue of tonnes of plastic bottles and trays that usually end up in landfill or incinerators. 
The US$25-million factory, which is expected to be completed next year, would test BP's new "Infinia" technology to transform unrecyclable plastics into feedstock capable of being reused in future plastic production. 
The technology recycles polyethylene terephthalate (PET) from plastic bottles, packaging and containers. BP plans to use the pilot plant to better test the technology before replicating it commercially elsewhere.
The technology could "offer the potential to divert billions of coloured polyethylene terephthalate bottles and food trays from landfill and incineration", the fossil fuels giant said. 
PET is the most commonly used plastic for beverage and rigid food packaging.
About 27 million tonnes of PET plastic is used annually around the world: about 23 million tonnes of which in drinks bottles.
BP said only 6 per cent of this is recycled into new bottles with the rest either sent to landfill, burned or "downcycled" into a lesser grade of plastic, such as that used for food trays and opaque bottles, which cannot be recycled again.
BP Infinia technology aims to create recycled feedstocks that are interchangeable with those made from traditional hydrocarbons.
The recycled feedstocks can then be used to make new PET packaging that may be further recycled. This could reduce the need for down-cycling, landfill and incineration.
BP's pilot is planned for the research and development centre in Naperville, Illinois. It is expected to be operational in late 2020 to prove the technology can be used on a continuous basis.
Tufan Erginbilgic, the downstream chief executive at BP, said the recycling technology, BP Infinia, was a "game-changer" for PET recycling. 
"It is an important stepping stone in enabling a stronger circular economy in the polyester industry and helping to reduce unmanaged plastic waste," Erginbilgic added. 
BP reported profits of US$10 billion in 2018, overwhelmingly from producing and selling oil and gas. The company is being targeted by activists and under pressure from investors over its contribution to climate change.
Charles Damianides, BP's petrochemicals chief, said: "BP is committed to fully developing and commercialising this technology. We have long experience and a proven track record of scaling technology and we firmly believe that this innovation can ultimately contribute to making all types of polyester waste infinitely recyclable."
Picture credit: Energy Reporters 
Related