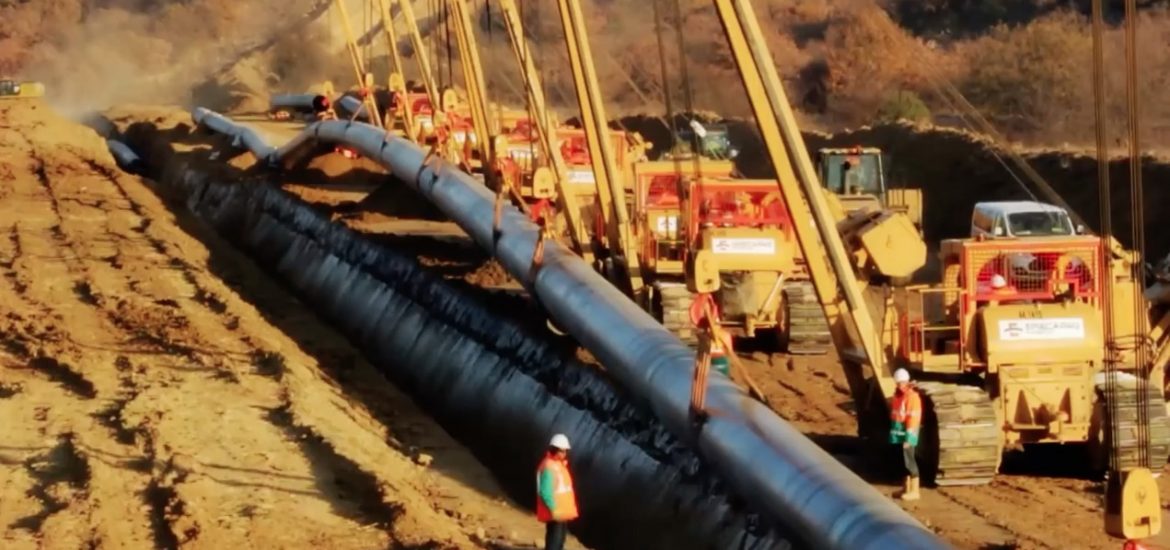 Ater 12 years in operation, BP has pumped around 100 billion cubic metres of gas from Azerbaijan's giant Shah Deniz field, which initially supplied Georgia and Turkey.
Total condensate production from Shah Deniz, off Azerbaijan's Caspian Sea coast, since 2006 has exceeded 196 million barrels.
Shah Deniz, BP's largest ever gas discovery, covers around 860 square kilometres. Discovered in 1999, it is estimated to have over 1 trillion cubic metres of gas and 2 billion barrels of condensate.
Shah Deniz 2 is where the new Southern Gas Corridor begins, eventually delivering Caspian gas to southern European gas.
The first gas production from Shah Deniz Bravo began in late July which is expected to add around 16 billion cubic metres of gas per year to its existing production. With the second stage of development, total production from the Shah Deniz field is projected to push up to 26 billion cubic metres of gas per year and as many as 120,000 barrels of condensate per day.
The project participants are BP, the operator with 28.8 per cent, AzSD with 10 per cent, SGC Upstream 6.7 per cent, Petronas 15.5 per cent, LukOil 10 per cent, Niko 10 per cent and TPAO 19 per cent.
Shah Deniz 2, the first subsea field development in the Caspian, was described by BP as the largest and most complex subsea infrastructure it operated in the world.
Elkhan Mamedov, BP's offshore operations chief, said: "BP is proud to have achieved this remarkable milestone. Shah Deniz is a world-class and yet one of the most challenging reservoirs.
"Despite the complexities we have faced in developing this giant gas field, we have been able to demonstrate that we can drill the most challenging wells in one of the most complex basins, and build world-class infrastructure to directly connect the field with our markets.
"In particular, we are proud to have achieved all this in a safe, environmentally sound and efficient way.
"With Shah Deniz 2 now up and running, the field will continue to contribute to BP's, and indeed, Azerbaijan's and the world's energy transition efforts as we work towards meeting our commitments to advance a low-carbon future for all of us and our families," Mamedov said, in reference to the fossil fuel.
BP also said it wanted to develop renewable sources in Azerbaijan.
The firm's commercial chief for Azerbaijan, Georgia and Turkey, Niall Henderson, said BP already worked closely with ministries in Baku in various areas.
"One of these areas is to reduce the proportion of hydrocarbons and the development of clean energy, and BP has sufficient experience in this area. For example, in the US, the company implements large-scale projects in wind energy. This is about 1.3 gigawatts of energy. We are also involved in solar energy projects. In general, we operate in 10 countries in the field of alternative energy," Henderson said.
A pipeline to bring gas to Europe from Azerbaijan's Caspian coast. Picture credit: YouTube
Related