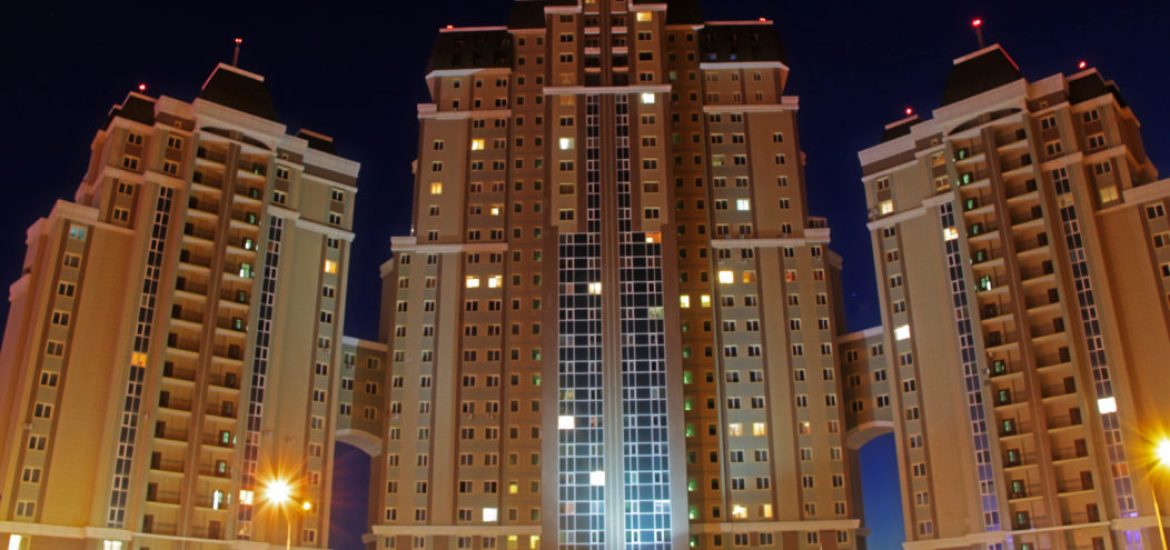 The leaders of Russia, Kazakhstan, Iran, Turkmenistan and Azerbaijan have agreed the legal status of the Caspian Sea, helping to resolve 22 years of dispute to unlock large quantities of fossil fuels. 
The summit in the Kazakh city of Aktau (pictured) agreed to treat the world's largest inland body of water as a lake and a sea at the same time.
The Convention on the Legal Status of the Caspian Sea establishes a formula for dividing up its resources and prevents other powers, particularly Nato and China, from setting up a military presence.
Defining it as a lake means the Caspian's reserves should be divided equally among the five states but if it is a sea then each state gets a share in proportion to the length of its coastline.
There are going to be different rules applied to the surface of the water and the seabed. 
But because the deal does not define the Caspian as a lake, Iran, which has the shortest coastline, is viewed as a potential loser.
Iranians on social media accused their government of "selling off" the Caspian Sea.
Iran, under political and economic pressure from Washington, might see the benefit of securing the clause that bars any armed presence on the Caspian other than that of the five states.
Had the Caspian been defined as a lake, Azerbaijan and Kazakhstan, which have made early claims over large areas of the body of water, stood to lose out.
Iranian President Hassan Rohani said delimitation of the sea remained an issue for Iran and further talks would be needed to guarantee environmental safety. 
Rohani mentioned the potential of railway connections from the eastern and western sides of the Caspian through Iran to the Persian Gulf. 
The basin is believed to have reserves of 48 billion barrels of oil, more than Nigeria or the US, and 8.3 trillion cubic metres of natural gas, which is roughly equivalent to Saudi Arabia's reserves.
The Caspian is also an important source of caviar with 1kg worth up to US$25,000.
Since the fall of the Soviet Union and the appearance of Azerbaijan, Turkmenistan and Kazakhstan, Iran has insisted on either splitting the sea into five equal parts or jointly developing all of its resources.
None of the neighbours agreed to those proposals and Russia, Kazakhstan and Azerbaijan have effectively split the northern Caspian between them using median lines.
Azerbaijan has still to agree how to divide fossil-fuel fields with Iran and Turkmenistan, including the Kapaz/Serdar field with reserves of about 620 million barrels of oil.
The three states have tried to develop the disputed fields while sometimes using naval vessels to force off contractors hired by the other countries.
Aktau. The Caspian's status has been in limbo since the fall of the Soviet Union. Picture credit: Wikimedia
Related