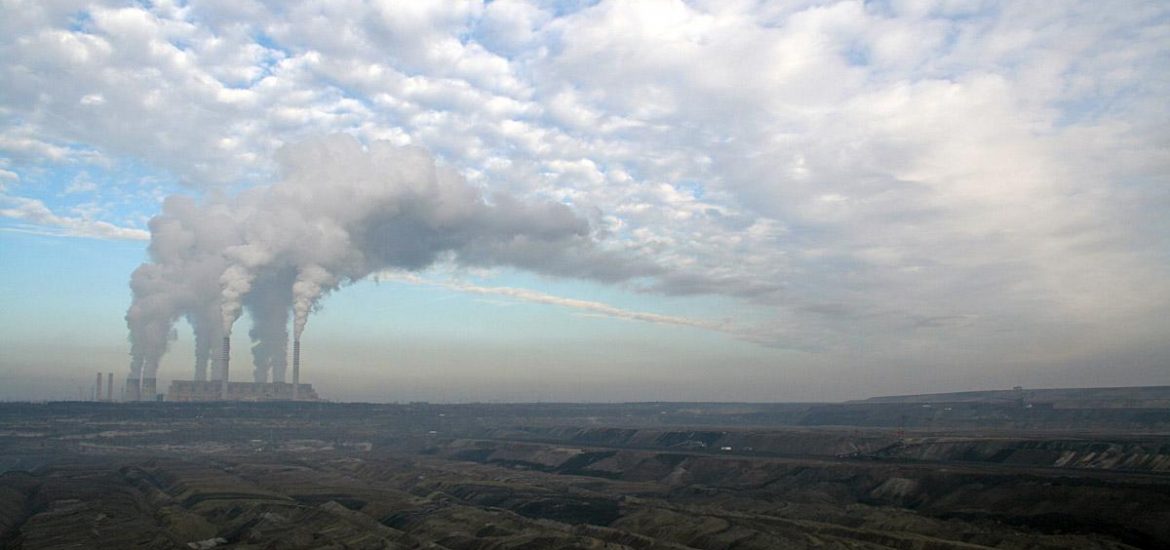 Over the next fortnight, leaders will gather in Poland to try to establish a set of rules to follow as they implement the Paris climate agreement targets and discuss ramping up goals. They also need to agree who is going to pay for the changes. 
The International Congress Centre in Katowice is next to the Coal History Museum as a reminder of Poland's continued reliance on the environmentally ruinous fossil fuel.
The COP24 climate conference is taking place in Silesia, which has about 90,000 coalminers, around half of the EU's coal workforce.
Poland's Prime Minister Mateusz Morawiecki called coal "our black gold" and last week Greenpeace activists climbed a 180-metre chimney at a power station in Belchatow (pictured) in central Poland to protest against Polish coal policies ahead of the climate talks. 
Poland is the biggest producer of hard coal in the EU and coal power provides around 80 per cent of Polish electricity, compared to around 30 per cent across International Energy Agency members.
But coal accounts for almost half of the world's energy-related carbon-dioxide emissions.
The EU has pledged to cut greenhouse emissions by at least 40 per cent compared to 1990 levels by 2030, and last week unveiled a target to be net zero by 2050. 
Poland's carbon emissions per capita are slightly above the EU average, but its emissions per GDP are the third-highest in the bloc.
Marek Wąsiński of the Polish Institute of International Affairs said attitudes were changing in the Central European country. He said: "Like other EU countries, Poland is also moving away from coal. It's not a revolution, it's a slow evolution of the energy sector."
Although it provides less than 10 per cent of its energy supplies, Poland has around 6 gigawatts of wind power capacity, making it a leading EU supplier.
Construction of the Baltic Pipe Project is set to start in 2020, supplying Norwegian gas although methane leakage can limit the climate benefits offered by natural gas.
Michał Kurtyka, the Polish environment minister, said the country inherited a legacy of coal from the Soviet occupation but had since managed to successfully transition its economy.
"In 1990 the Polish energy mix was 96-per-cent coal," he said. "There was a very high share of employment in coal and very big industrial production, the result of this communist conviction that only through industrialisation could the Soviet bloc compete with western economies.
"When we entered into the transformation phase, this idea of transition of employment and changing industrial structure in many industrial regions, but starting with Silesia, was a very big challenge, but it's working very well right now," Kurtyka added. 
"Katowice is an example of the transformation. It's a green city, 40 per cent of the city is covered with parks, and quite a substantial part of production and employment is going to IT, business centres, value-added services and new industries," said Kurtyka, who is also chairing the COP 24 event. 
Belchatow. Picture credit: Wikimedia 
Related