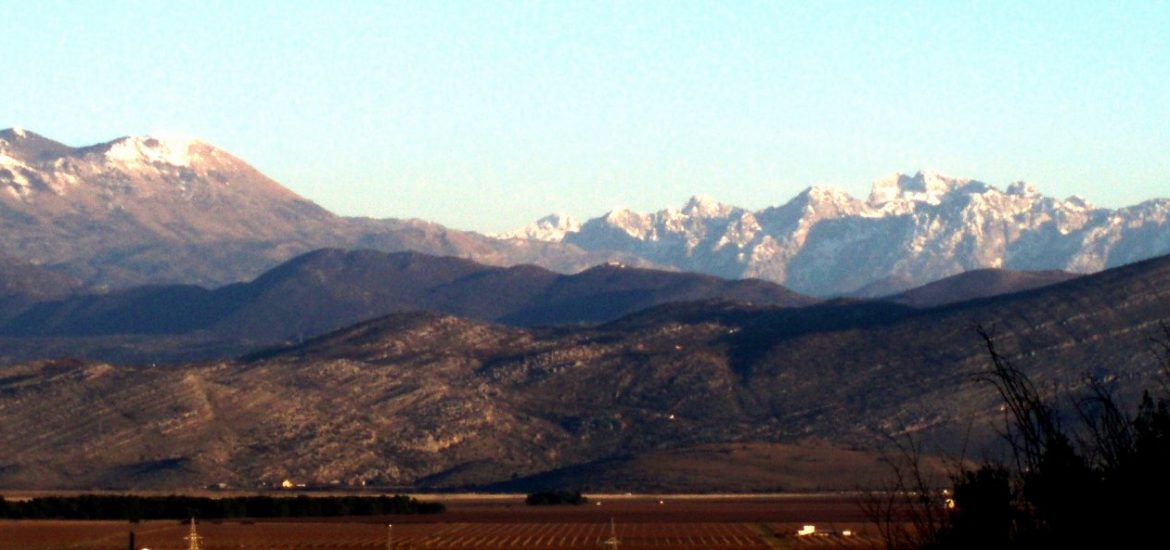 UK-based consulting company IHS has lodged a bid in a public tender launched by the Bosnia Federation in search for a consultant to advise on the issuing of an international public call for oil and gas exploration.
IHS, a major energy consulting player, also worked in Croatia on developing a public tender for oil exploration, the Dnevni Avaz newspaper reported this week.
A source was quoted saying that the tender was completed on December 28, with Bosnia having only received a bid from IHS.
"We will sit down and review the documentation next week. I know they worked in Croatia. Legally, there is no obstacle for the company to get the job, but the government will have the last say," Bosnian energy ministry spokesman Begajeta Habota told the paper.
The Bosnian Federation's geology institute said the Dinaric Alps (pictured) could potentially contain about 1 billion barrels of recoverable oil.
In September 2015, Shell Exploration abandoned geological and geophysical research to determine Bosnian oil and gas prospects.
Shell reported in an internal portfolio review, in the context of the sluggish 2015 oil and gas market, that it would not seek to extend its deal with the Bosnian government. The deal was extended in 2013 and 2014 to potentially negotiate an oil production licence but the talks never started and any chance of an agreement expired.
In October last year, it was reported that Shell had shown interest in restoring its relationship with Bosnia and agreed a meeting with the Sarajevo government. But no talks were held.
The Bosnian Federation is one of two autonomous entities that make up Bosnia and Herzegovina, alongside the Serb Republic.
Last month it was reported that Bosnian gas distributor Gas-Res and Russia's state-run oil and gas giant Gazprom agreed to form a joint venture to build a liquefied natural gas (LNG) installation in Bosnia's Serb-dominated region.
The site, which will be majority-owned and financed by Gazprom and built in the town of Zvornik near the Serbian border, will reportedly cost around €70 million.
Bosnian-Serb Republic president, Milorad Dodik, said the factory would use Russian gas transported to Zvornik through Serbia and would help to improve the reliability of energy supplies to the landlocked entity.
Dinaric Alps. Picture credit: Wikimedia 
Related