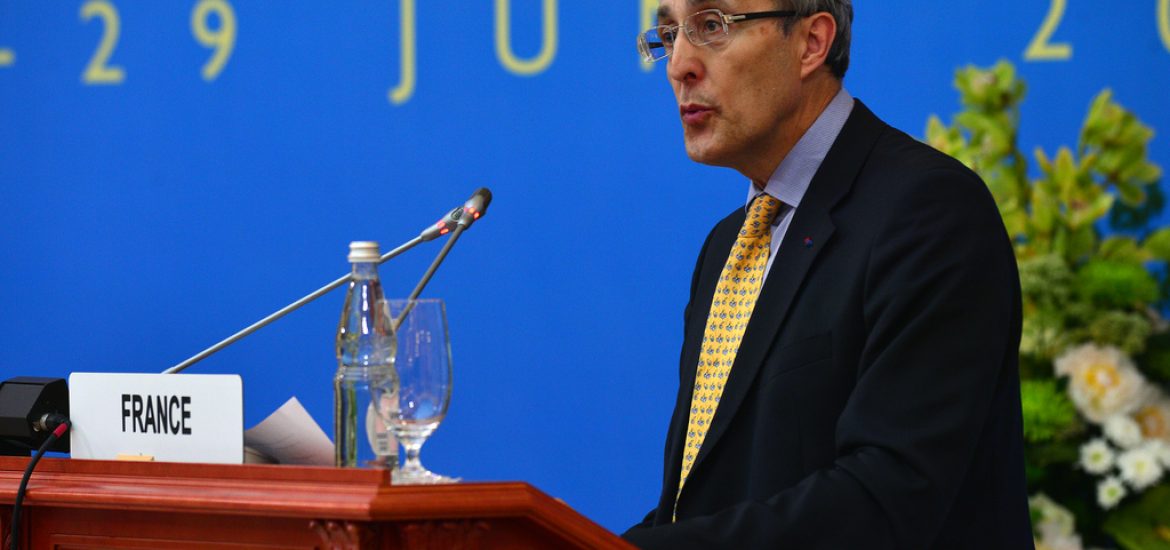 An ambitious multilateral experiment to show nuclear fusion can be a viable source of energy is reportedly halfway towards completion.
The International Thermonuclear Experimental Reactor, or Iter, in Saint-Paul-lez-Duranc, southern France, has been beset by delays and costs rising to €20 billion. It is funded by the EU, US, China, India, Japan, Korea and Russia.
Iter director general Bernard Bigot said he hoped the target of super-heating hydrogen atoms would be reached in 2025. The process is called "first plasma".
Bigot is in Washington for talks with the US government and said the American contribution this year had been cut from a planned US$105 million to US$50 million and its contribution next year from a planned US$120 million to US$63 million.
A review of the project in 2013 found problems with its running and organisation, leading to the appointment of Bigot and a restructuring that subsequent inspections have broadly endorsed.
Washington has already spent about US$1 billion on the prototype reactor and had committed to contributing up to another US$1.5 billion by 2025.
"We hope for a decision this weekend or this week," Bigot said. "If the US does not provide the necessary funds in 2018, then there will be an impact on the entire project."
There is an ongoing scientific ambition to copy the process of nuclear fusion that occurs in the sun, theoretically providing an almost limitless source of cheap, safe and clean electricity. Unlike more conventional fission reactors, which split plutonium or uranium atoms, it is argued that there would be no risk of an uncontrolled chain reaction as there is no production of long-lasting radioactive waste.
Nuclear fusion is a natural phenomenon, converting hydrogen into helium atoms through a process that occurs at extreme temperatures.
Earlier this year, Iter's total budget was revised up from €18 to €22 billion, with a US share of 9 per cent.
A joint project to study the process was first proposed at a meeting between then US president Ronald Reagan and Soviet leader Mikhail Gorbachev in 1985, to develop "controlled thermonuclear fusion for peaceful purposes… for the benefit for all mankind".
Problems include creating the extreme conditions necessary for the reactions to occur, harnessing the resulting energy in a useful way and controlling the reactions once they have been created.
Iter director general Bernard Bigot. Picture credit: Flickr
Related