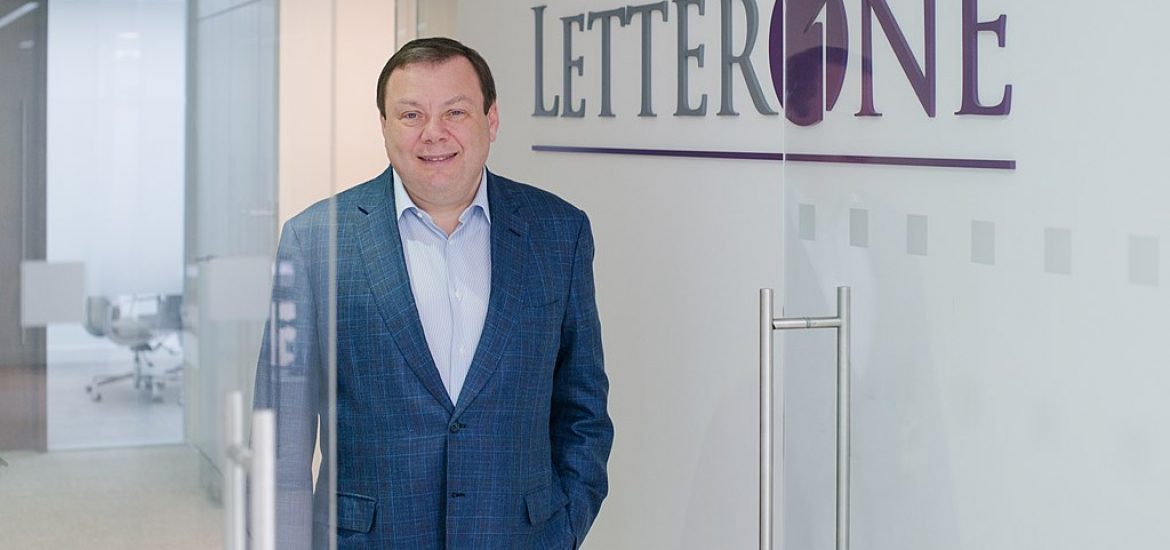 BASF, the German chemicals firm, has agreed to merge its Wintershall energy unit with fellow German rival DEA in a multi-billion-euro deal to create one of Europe's largest independent oil and gas producers.
DEA is owned by Russian billionaire Mikhail Fridman's LetterOne (pictured) investment vehicle, which is chaired by Lord John Browne, the former BP CEO.
Fridman and his partners in LetterOne made vast sums by selling their Russian oil assets in 2013 but have since struggled to expand into the US and Britain due to sanctions, despite not being mentioned themselves.
The resulting firm is to be called Wintershall DEA with 67 per cent owned by BASF and 33 per cent held by L1 Energy. BASF could boost its stake in the new company at a later stage by including its pipeline division, which was left outside the agreement.
For BASF it offers a second opportunity to diversify outside Russia, where it has a large footprint through ventures with gas monopoly Gazprom.
BASF suffered from a slump in oil prices and turmoil in Libya, one of Wintershall's key sources of oil, when dictator Muammar Gaddafi was deposed.
It is the stated aim to list the new firm through an initial public offering in the "medium term".
The new company hopes to produce around 590,000 barrels per day, largely from fields in the North Sea, Africa and Russia.
Browne, who handles LetterOne's energy investments, said the agreement would give Wintershall DEA "the scale needed to generate sustainable growth long into the future".
BASF and LetterOne said the final transaction on the merger was not expected before the third quarter of 2018.
Last year, DEA and Wintershall had combined revenues of about €4.5 billion and earnings before interest and tax of €2.2 billion.
They produced around 600,000 barrels of oil and oil equivalent per day and controlled reserves of around 2.1 billion barrels.
Observers have estimated that the transaction reached around €12 billion.
Both companies are active in the North Sea and North Africa, while Wintershall has assets in Russia, South America and West Asia, and DEA in Mexico.
Fridman purchased DEA from Germany's utility provider RWE for €5.1 billion in 2015.
Wintershall DEA is due to split its headquarters between Kassel and Hamburg, the existing homes of the firms. The CEO will be picked by BASF and the deputy by LetterOne.
Mikhail Fridman. Picture credit: Wikimedia
Related