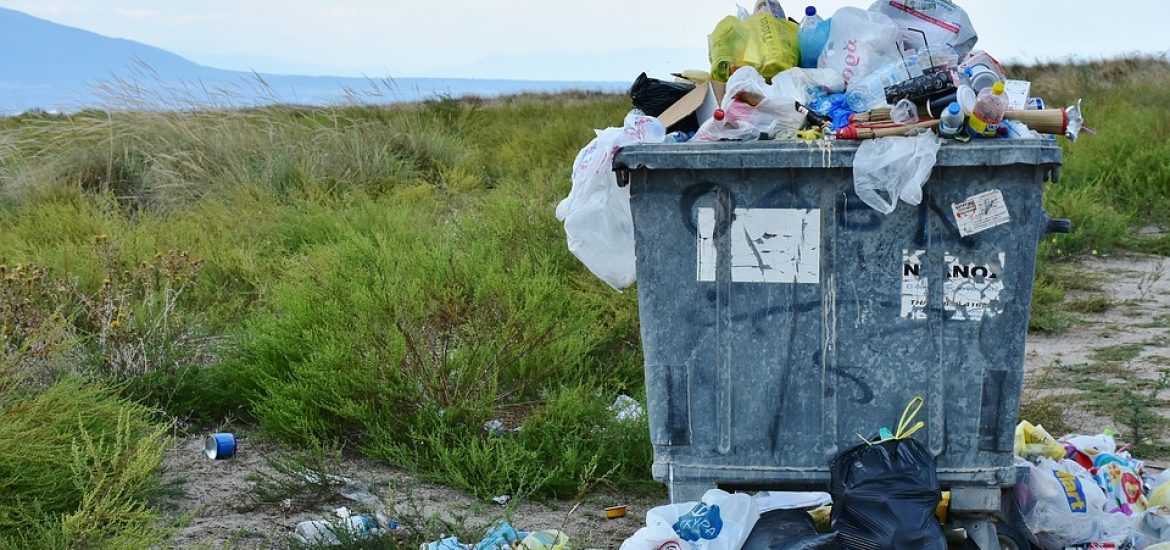 The Chinese ban on imported plastic puts Europe at risk of environmental pollution because of its limited recycling capacity, Greenpeace UK argues.
Activists have been demanding that more of the EU's waste is converted into energy and China's decision puts further pressure on reform.
The UK alone sends nearly two-thirds of its total waste to China with firms shipping a quarter, or more than 2.7 million tonnes, of plastic waste since 2012.
Meanwhile, England's recycling rate is being caught up by the amount of waste material sent for recovery via energy from refuse recycling depots. The gap between the two figures is now a reported 6.5 per cent.
Data from English municipal authorities released by the central government in December said that for the 2016-17 financial year, 38.6 per cent of waste was sent for energy recovery while 45.1 per cent was recycled.
And China's decision will further focus minds on the UK's ability to produce power from its waste.
Plastic is often reused in China's vast manufacturing sector and melted down to make electrical appliances, children's toys or computers.
But it is set to prevent further imports of recyclable waste from January, including mixed paper, plastic bottles and 24 types of solid waste. And Beijing says much of the waste it imports from Europe is too hazardous to recycle.
UK environment minister Michael Gove has said he did not  know what the impact would be.
"It's … something to which – I will be completely honest – I have not given sufficient thought," the pro-Brexit campaigner told MPs.
Waste firm Suez's external affairs director Dr Adam Read told MPs that research from the Environmental Services Association revealed an estimated 10-14 million tonnes of residual waste in the UK could be used to generate heat, power or alternative fuel stocks such as biodiesel.
"That could be feeding 3 million households and be providing a significant contribution to our renewables agenda," Read said. "We need a joined-up government. At the moment you've got the Department for Transport promoting waste-to-aviation fuels, you've got BEIS [Department for Business, Energy and Industrial Strategy] driving the industrial strategy and Defra [Department for Environment, Food and Rural Affairs] controlling and regulating the environment space."
Last year the UK exported 790,000 tonnes of scrap plastic with 55 per cent going to China or Hong Kong.
Environmental groups say it is time for a life-style change.
"Instead of confronting our growing problem with throwaway plastic at home, we have been shipping it off to places like China where it's easier for us to ignore," said Elena Polisano of Greenpeace UK.
"Now that China has decided they've had enough of our waste, it's obvious that the UK's recycling system simply can't cope with the mountain of plastic waste we generate."
The ban could force municipal authorities to stop collecting plastic, while waste firms are considering incineration and burying recyclable plastic in landfill.
Councils might also reduce waste collections because they are not economically viable.
Europe has not sufficiently addressed plastic consumption. Picture credit: Pixabay
Related