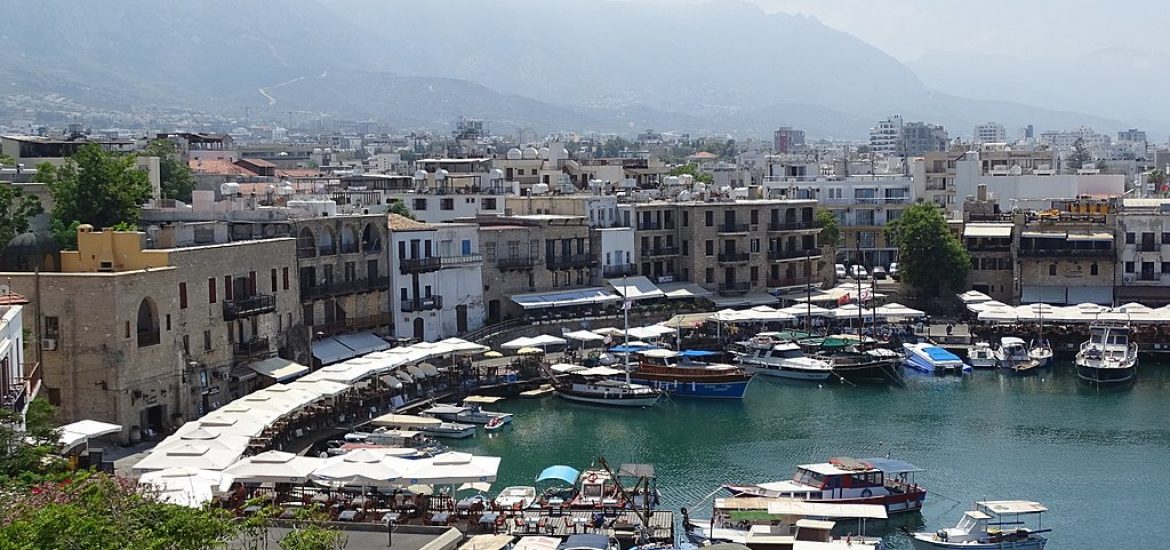 The deputy prime minister of Turkish Cyprus has told the US that his diplomatically isolated enclave is ready to resolve its ongoing gas dispute.
"We believe this is an unfair situation … [putting] the stability of the region at risk," said Kudret Ozersay, during a diplomatic visit to Washington.
With a population of about 300,000, the Turkish-Cypriot entity is only recognised as a state by Ankara.
The Republic of Cyprus, which does not have diplomatic ties with Turkey, has licensed several offshore blocks to several oil and gas multinationals.
In February, Nicosia and Exxon Mobil are expected to announce the results of offshore natural gas exploration. It comes amid increasingly bellicose language from the nationalist Turkish president, Recep Tayyip Erdogan, who appears ready to spark conflict over the issue.
Ozersay said drilling was unacceptable to the Turkish Cypriots because it would enable the Greek Cypriot community to profit from drilling before a peace deal between the two communities has been signed.
There was a "window of opportunity" for both communities to establish an agreement, Ozersay told members of the US Congress this week.
The Turkish navy last year reportedly blocked the Saipem drilling vessel, which was working for Italy's oil and gas firm Eni, from exploring for natural gas.
The Turkish Cypriot administration claims large areas of Cyprus' exclusive economic zone (EEZ) and says it will block any attempt to exploit gas in its supposed territory.
Wess Mitchell, the US assistant secretary of state for the region, said: "Harassment of drilling vessels … is not something that we will allow to go unnoticed or speak up about."
An analyst said Donald Trump's efforts to smooth troubled ties with Turkey could help break the deadlock on Cyprus.
"Clearly the Trump administration is trying to improve relations with Turkey, thus it is logical that Northern Cyprus is trying to leverage a deal," said Brenda Shaffer of Georgetown University.
Energy hub
The Greek-Cypriot energy minister, Giorgos Lakkotrypis, this week hailed the importance of the East Mediterranean Gas Forum in creating a major energy hub.
Cyprus, Greece, Egypt, Italy, Israel, Jordan and Palestine have joined the Cairo-based forum to streamline the safe exploitation of fossil fuels in the eastern Mediterranean.
The signatories said the deal would be open to monitoring by international organisations.
Lakkotrypis said the agreement "sends a message to many recipients and especially to the international community that the countries of the region come together to create a framework in which big hydrocarbon companies could operate and to attract multi-billion investments that are necessary for this industry to work in the region".
Northern Cyprus remains internationally isolated. Picture credit: Wikimedia
Related