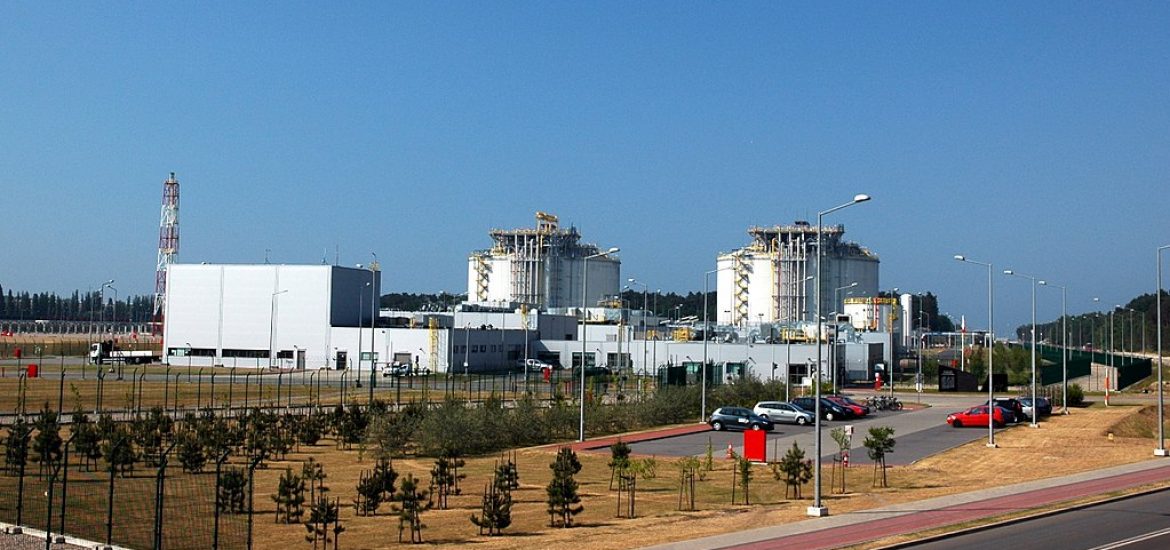 A US LNG supplier reportedly says it will export to a Polish floating, storage and re-gasification installation planned to be built near Gdansk.
The strategy is clearly an effort to loosen Russian gas export giant Gazprom's grip on European fuel supplies while boosting orders for more expensive US LNG, extracted through the environmentally ruinous process of fracking.
Jakub Przyborowicz of Gaz System made the announcement for the project, which is due to be completed by 2025, during the European Gas and LNG Summit in Amsterdam this week.
The proposed LNG project envisages a new 4.5 billion cubic metres (bcm) per year terminal to float in Gdansk Bay to be built by Gaz System subsidiary Polskie LNG.
It will add further re-gasification capacity to Poland's gas network, which currently relies on a 5 bcm per year installation in Swinoujscie (pictured). The onshore terminal is projected to expand to 7.5 bcm per year by 2023.
The project aims to supply the wider region, in addition to the Gdansk industrial zone.
Gaz System predicts that annual gas consumption in the wider Central European region will rise from about 76 bcm to 99 bcm by 2040.
Gaz System is looking to connect Poland's network to the wider region as a way to export re-gasified LNG. Links to Slovakia and Lithuania are now under construction with completion expected in 2021.
Pipelines to the Czech Republic and Ukraine are also in the planning stage.
A trilateral cooperation agreement was signed last month by Poland, the US and Ukraine aimed at supplying Ukraine with American LNG through Poland from 2021. The expense of the link on the Ukrainian side might, however, prove an obstacle to the project.
Warsaw hopes for the demand for Russian gas to plummet.
"I do not see a need for us to be buying LNG from Gazprom in future," said Piotr Naimski, Poland's strategic energy chief.
Gazprom is looking to boost annual LNG production to 120-130 million tonnes from the current 30 million and control about a fifth of the global LNG market.
But Naimski said he expected Polish state-run gas company PGNiG to formally notify Gazprom this year that it did not intend to extend its gas supply deal beyond 2022, when it is due to expire.
"Just now Poland has a chance to free itself from a dominant supplier, which is Gazprom," said Naimski.
The LNG hub in Swinoujscie. Picture credit: Wikimedia
Related