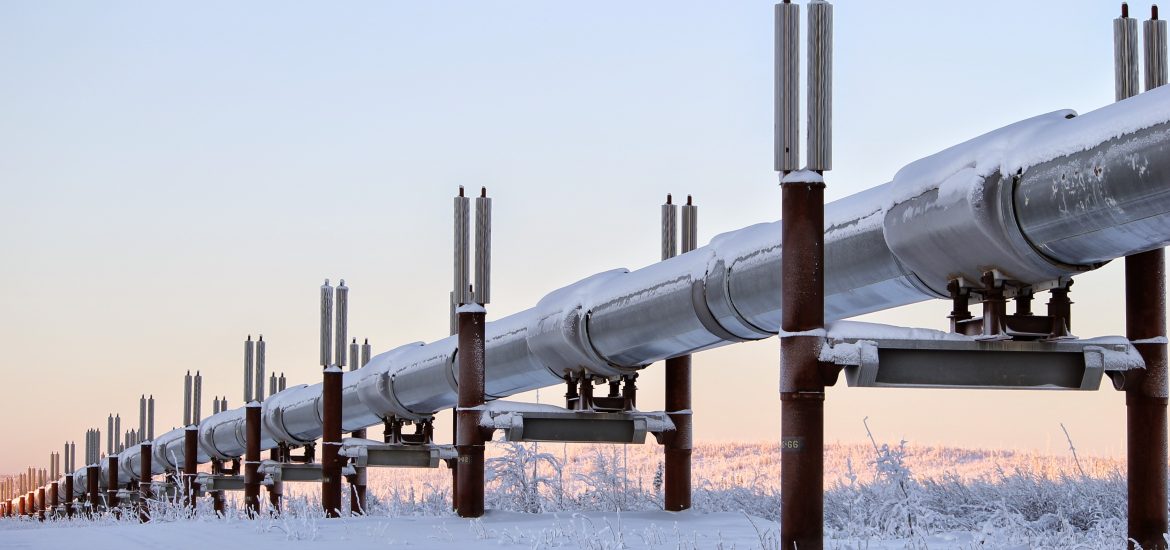 In July 1941, the Japanese empire, dependent on the United States for the oil imports that powered its military, faced an existential decision. Having already imposed a ban on the sale of aviation fuel to Japan in 1940 to deter further Japanese expansion, the United States was now threatening a total embargo. Rather than be held hostage to American oil, the Japanese cast the die, and invaded the Dutch East Indies to control its oil supplies. A full U.S. embargo followed and, three months later, Japan launched its surprise attack against Pearl Harbor.
The proximate origins of the Pacific War show how coercive energy policies lead to conflict. States need oil to power their armies today, just as they did then. They will take dramatic, game-changing steps to assure access to it. The threat of energy coercion is at the heart of the slow, steady rapprochement between China and Russia since 2014.
Analysts will point to many other things bringing the two powers together – trade, geostrategic balancing, and common visions – but energy is the only salient one. China's insatiable thirst for hydrocarbons makes it dependent on foreign supplies since it does not have its own. Russia's utter dependence on hydrocarbon exports for its financial health compels it to tap China's financial resources and growing market. This symbiotic relationship is more than commercial exchange; it is a strategic partnership that offers energy security against coercion, all the more important given the U.S.-Chinese trade war and continued poor state of U.S.-Russian relations.
Shrinking European market
Russia didn't always need China, but the rise of U.S. energy dominance is forcing its hand. In the mid-2000s, in fact, Russia was in an enviable position. Having consolidated control of the state and its oil and gas companies under it, President Vladimir Putin could begin pressing his strategy to export Russian oil and gas to both Europe and Asia. Europe's position as Russia's traditional cash cow made such flexibility possible.
Yet its European strength has slowly weakened since gas flows were first disrupted through Ukraine in 2006. This decline has accelerated markedly since it annexed Crimea in 2014. Despite its tremendous success in realizing Nord Stream I in 2011, Europe has thwarted further conduits to decrease its dependence on Russia gas, first with South Stream in 2014 and now a seemingly indefinitely delayed Nord Stream II.
The European market is shrinking for other reasons, including the rise of LNG and the politics of climate change. The surge in Russian gas imports to Europe in 2017 and 2018 was noteworthy, but will likely be an exception rather than a trend. Russia can no longer depend on Europe for its financial future.
Follow the finance
Russia has thus attempted to hedge this decline by opening the Chinese market. In 2004, it pushed for a gas deal in principle, but nothing materialized until the post-Crimea context, when Russia agreed to finance the construction of the Power of Siberia pipeline that would permit the 30-year, $400-billion gas-supply contract.
Many surmised that after Western sanctions were leveled against Russia in 2014, closing its access to Western finance, China would fill the vacuum. Sure enough, Chinese investments in new Russian oil and gas projects have risen dramatically. Chinese firms have even gained equity in new fields, sometimes as high as 50% in places such as the Arctic.
These ties will endure because they are long-term financial commitments, but the strategic dimension is even more fundamental. The United States has demonstrated its willingness to forego hydrocarbon exports to China, evincing a major shift in its grand strategy. Democratic presidential candidates blast U.S. President Donald Trump's trade war, but have no concrete alternatives because it plays well in American politics and is backed by the intelligence and defense communities in Washington.
China needs to secure supplies of oil and gas, both for economic growth and military power. Its push for clean energy cannot provide these in the medium term.
The dragon is the senior partner
Analysts rightly point out limits to Chinese-Russian rapprochement. Distrust remains. Their leaders fabricate soft power ties through ice cream summits, but Russian students are not flocking to study in China nor are wealthy Russians eager to park their wealth there.
Central Asia is the pivot, and evidence that Russia is the clear junior partner. China's Belt and Road Initiative has been a major public relations success for China, even if it has come under criticism in the West for saddling some countries with debt and building power plants run on dirty coal. The initiative has, nevertheless, furnished China with greater hydrocarbon-supply security. Yet Central Asia is Russia's backyard as well. There are no clear indications of Chinese-Russian cooperation there. Russia already sends oil to China through a pipeline and is on the verge of sending gas through a pipeline later this year. Russia could seek to undermine China's Central Asian hydrocarbon import routes to gain market advantage in China. But, by and large, Russia has not challenged China in Central Asia.
China's dependence on foreign energy, meanwhile, is a vice. While its prospects for shale are robust, and developing them would be a game-changer, geological and "above-ground" factors, namely population density, land rights, and environment damage, are holding it back.
The lesson of Japan is firmly in the minds of Beijing's policymakers, who don't want to be left holding the bag if the United States were to sanction oil or gas sales to China. The United States has three major advantages vis-à-vis China: its naval dominance of the seas, the dollar as the global reserve currency, and energy. The rapprochement with Russia erodes the second and third advantage.
Chinese-Russian rapprochement gives both powers a more secure energy future for the near term. Fundamental changes in the global energy system, which often happen swiftly, are the only ways that can derail it.
Photo credit: pxhere.com.
Related