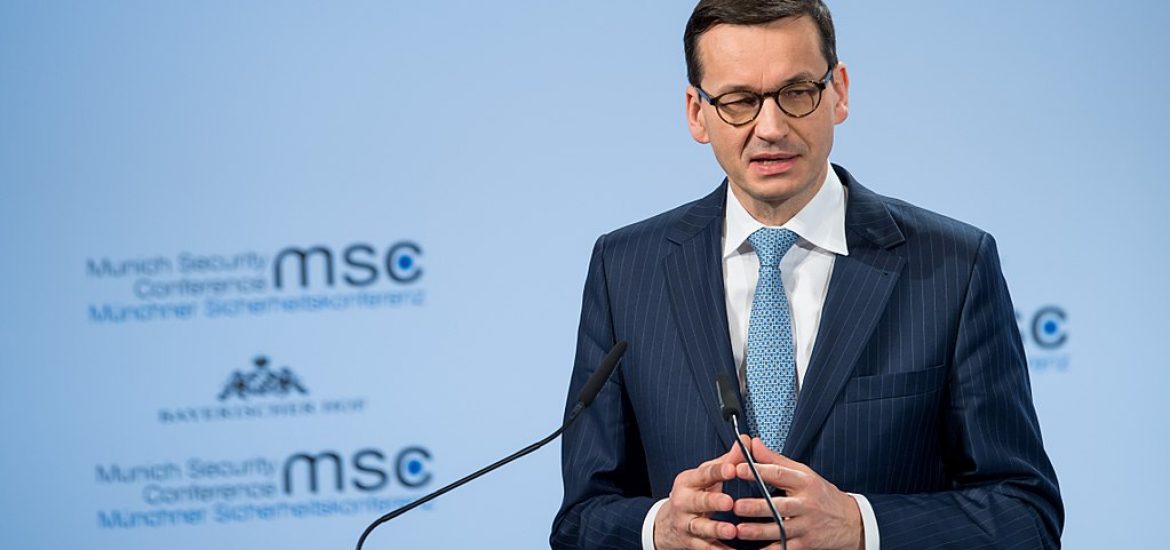 Poland has imported a record amount of electricity from its neighbours so far this year as suppliers buy cheap, clean electricity, reducing demand for the filthy coal.
Poland's electricity imports rose by 24.6 per cent to 8.1 TWh from January to September 2019 year on year, the power grid operator PSE reported.
The increase is being driven by a rise in Polish wholesale electricity prices, where 80 per cent of power generated comes from coal – the highest rate in Europe – as carbon emission costs and coal prices rose.
"This is another record. The trend of rising imports is very clear," said Aleksandra Gawlikowska-Fyk from Forum Energii.
Poland's populist Law and Justice party (PiS) has subsidised the coal industry. However, with concerns about air quality growing domestically and rising EU pressure to cut pollution, PiS has also pledged investment in solar power, offshore wind and nuclear sources.
Poland was also planning to triple its solar energy capacity this year, said Prime Minister Mateusz Morawiecki (pictured) ahead of the general election on Sunday. Coal is a key industry in Silesia where Morawiecki has his Katowice constituency.
"This year we will triple our photovoltaic capacities to 1.5 gigawatts," he told public radio.
Poland has some of the worst air quality in the European Union, partly due to mining and burning of coal for winter heating in the winter.
This is intensified by the burning of wood and garbage to heat homes, which adds other pollutants to Polish air.
Nitrogen oxides, ground-level ozone and fine particulate matter are often named as the three pollutants that most severely harm human health, impairing the respiratory system and leading to premature death.
The European Environment Agency states said around 90 per cent of urban Europeans are exposed to harmful air quality.
It has been estimated in a European Commission report that around four-fifths of Polish coal mines are unprofitable. The populist Law and Justice Party administration has maintained support for the coal sector and provides government subsidies to preserve the industry.
Rising carbon emission costs and volatility in the energy market, however, have made that commitment less popular among voters.
This year, Sweden and Germany have supplied most of the electricity imports. Average wholesale prices in the first half of 2019 were 175 zlotys (US$44.71) in Sweden and Germany's were 165 zlotys per MWh, compared to 229 zlotys in Poland.
"As long as Poland's energy mix differs from the one in neighbouring countries, power imports to Poland will continue to rise," said a German power trader.
PSE also launched a cross-border interconnector with Lithuania in 2015.
"Operators do not make buy or sell decisions. The size of imports and exports is a result of a market game," PSE said.
Mateusz Morawiecki. Picture credit: Wikimedia
Related