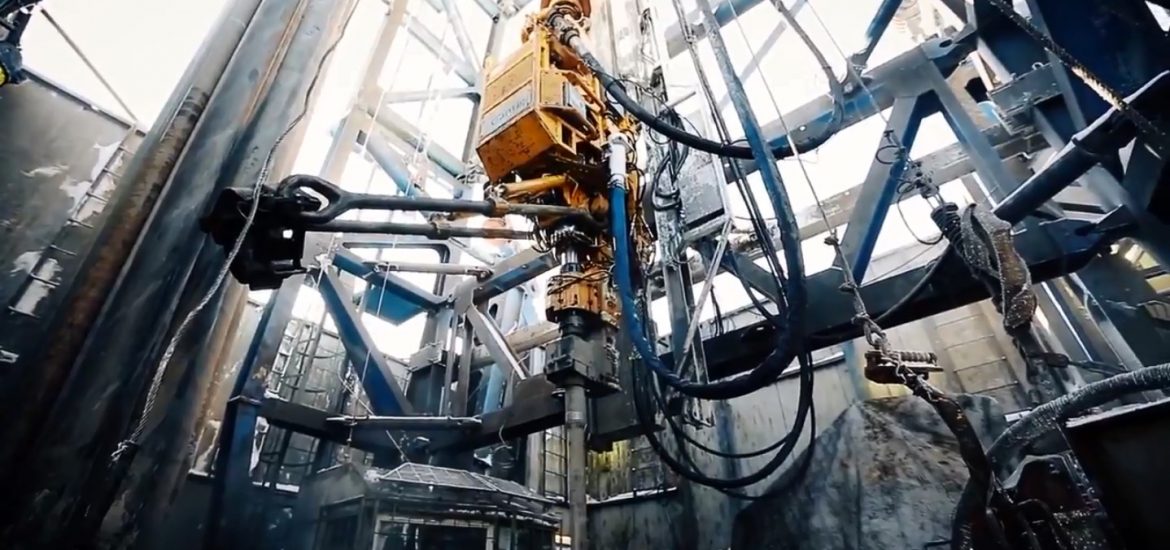 Fresh US sanctions placed on Russia may put the country's long-term crude production potential at risk as they target certain "sensitive" goods and technologies. 
The sanctions may hit Russia's 11-million-barrel a day sector, which is heavily reliant on foreign drilling and refinery equipment. 
Pro-Kremlin Sputnik said US sanctions may be an attempt to boost its exports of liquefied natural gas (LNG).
Nikolai Patrushev, secretary of Russia's Security Council, recently called foreign dependency "a serious problem", according to Interfax.
Dmitry Marinchenko, oil and gas director at Fitch Ratings, said: "New LNG, refinery, and petrochemical projects may be under threat." 
He added that Russian and Chinese equipment may not work as a replacement for US and European products. "Oil production may be affected on the more complicated projects."
It could take five years for Russian oil companies to find replacement equipment, while for refineries and gas producers the timescale was at least seven years, Marinchenko said.
"Russian oil companies already successfully replace even rather complicated individual pieces of foreign equipment, the issue is their mass production," he added. 
The US State Department said the sanctions would be introduced by the end of August over the poisoning of former Russian spy Sergei Skripal in the English city of Salisbury. 
Andrey Polischuk of Raiffeisen Centrobank in Moscow told Bloomberg: "It may prove a challenge over the longer-term, as the industry will need a whole range of new equipment producers – we are talking about serving the needs of some of the world's largest oil companies."
The US sanctions could block exports of goods and technology worth hundreds of millions of dollars, with waivers allowed for space projects and US foreign assistance. A separate bill seeks to enforce sanctions for alleged Russian interference in the 2016 US election.
The ruble fell to its lowest level since November 2016, also pressuring Moscow's bonds. The US imports 500,000 barrels a day of Russian crude and oil products.
Every day Russia exports over 5 million barrels of oil and condensate, mostly to the Asia and Europe.
Jonathan Redfern, a petroleum geoscience specialist at the University of Manchester, said: "Given EU reliance on Russia gas, I doubt the EU would or could allow this to affect access to energy. They have no alternative at present at the same price. 
"But it's an interesting point and probably reflects on why the US is keen to adopt these sanctions to put more pressure on EU to buy US LNG… it's all linked," he said, according to Sputnik. 
Russia has increased crude production to just below its post-Soviet peak of 11.22 million barrels a day following June's deal with Opec to boost output to meet consumer demand.
Gazprom's access to hardware might be affected by US sanctions. Picture credit: YouTube
Related