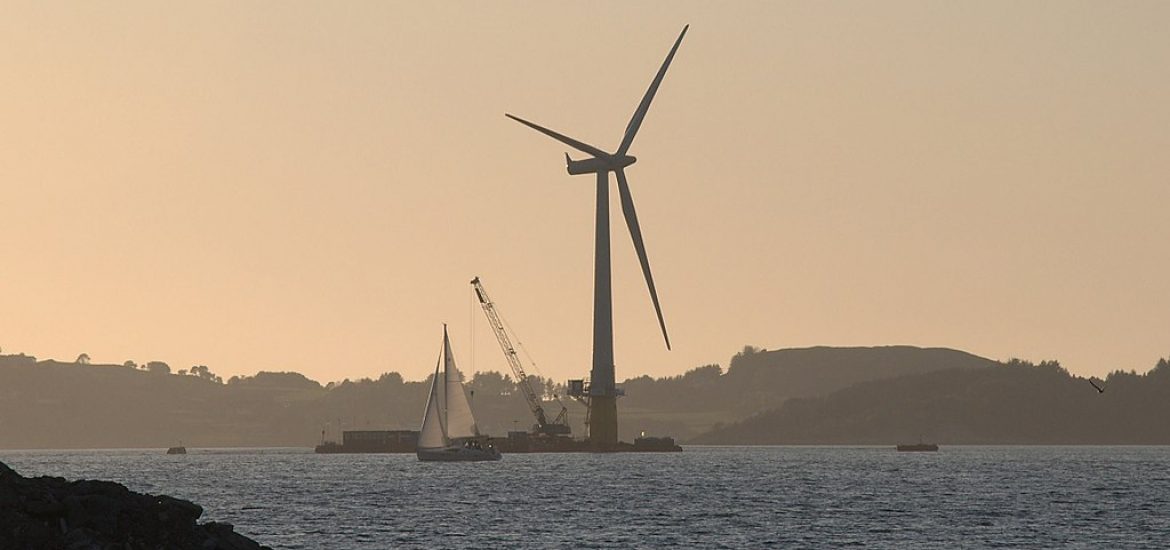 Statoil has submitted a bid for the offshore wind-power contract for Hollandse Kust Zuid: a 760-megawatt project in the Dutch North Sea territorial waters.
The bid winner must bring the wind farm online by 2022.
The Hollandse Kust Zuid areas I and II tenders are expected to be awarded in March and will be selected on timely construction, the quantity of energy generation and sound risk management, according to the Netherlands government.
Statoil said it planned to revolutionise wind power and play a key role in the shift away from carbon dependence.
"If these applications do indeed result in an offshore wind farm being constructed without any subsidy, it will be a huge breakthrough," said Dutch economic affairs minister Eric Wiebes.
Swedish state-owned utility Vattenfall has also said it was entering a bid.
Irene Rummelhoff, vice president for new energy solutions at Statoil, said: "The Netherlands has set ambitious climate targets and we are keen to contribute to this development with renewable and low-carbon energy solutions. Statoil has for many years been one of the key suppliers of energy to the Netherlands and we are committed to continue to be so for decades to come.
"The zero-subsidy tender demonstrates the cost competitiveness for offshore wind and the technology's massive global growth potential. Cheaper clean energy will benefit the consumers."
The Norwegian multinational oil and gas company said it was looking to invest €10 billion in "profitable renewable and low-carbon projects in the coming years" to shift its focus away from fossil fuels.
Statoil operates some of Europe's largest offshore wind farms, which supply energy to more than 1 million homes in the UK and Germany. In October, Statoil opened what it said was the world's first floating offshore wind farm, Hywind, off the east coast of Scotland.
The Dudgeon offshore wind farm off the English Norfolk coast came into operation last month at a construction cost of £1.25 billion.
Rummelhoff continued: "Getting access to attractive renewable projects like Hollandse Kust Zuid is part of the Statoil's strategy to gradually complement the oil and gas portfolio with profitable renewable energy projects.
"We are encouraged to see that increased competition, improved and more cost-efficient technologies, close collaboration with suppliers and increased deployment have significantly reduced the cost of offshore wind over the last year."
Hywind off the east Scottish coast. Picture credit: Wikimedia
Related