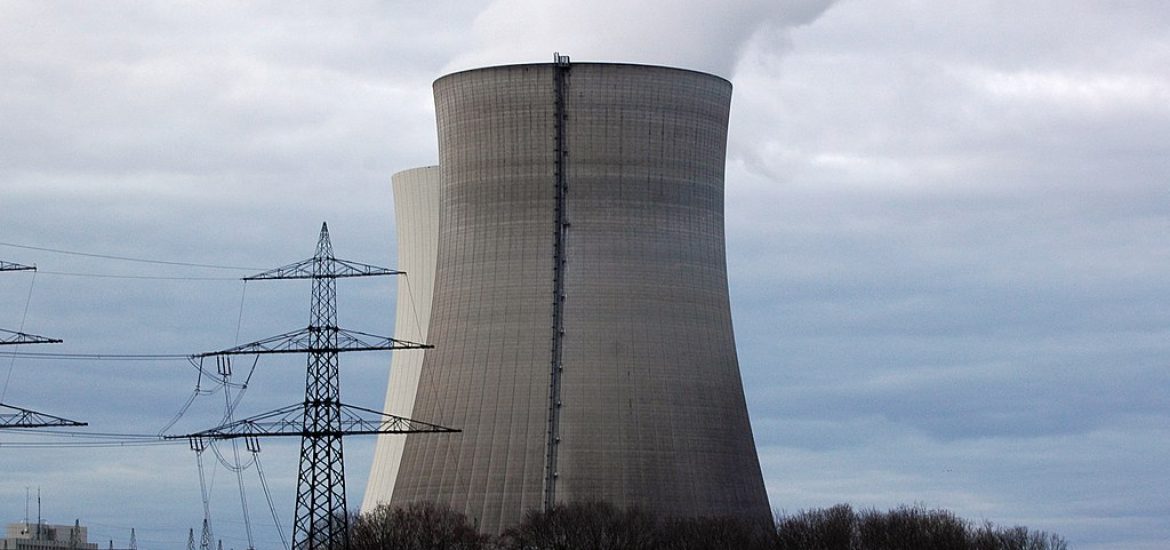 Germany has begun shutting down the Philippsburg nuclear power station (pictured) in the south of the country amid plans to decommission all 17 of its plants by the end of 2022.
The German government also agreed during 2019 to stop producing electricity from coal by 2038 at the latest.
Block 2 at Philippsburg, about 100km south of Frankfurt near the French border, was turned off on Tuesday and Neckarwestheim 2, the other remaining nuclear site in the state of Baden-Württemberg, is due to continue operating until the end of the next nuclear phase-out plan.
Philippsburg, which operated for 35 years, had previously supplied 6 per cent of Baden-Württemberg's energy requirements. 
The 1,470-megawatt reactor came online in 1984. 
Baden-Württemberg has a Green state premier, Winfried Kretschmann, who has long demanded an end to nuclear power in the region.
Renewable sources like wind and solar delivered over 47 per cent of the electricity consumed from the German national grid during the first six months of 2019. Nuclear power accounted for about 13 per cent, the Fraunhofer Institute reported.
Germany is the world's biggest natural-gas importer and BASF, the German chemicals giant and investor in Nord Stream 2, consumes more gas than Denmark.
Germany also has Europe's highest non-household electricity prices. 
The 2011 Fukushima disaster in Japan sparked anti-nuclear protests across Germany, although earthquakes and tsunamis are rare in the country. Two months later Chancellor Angela Merkel announced that all Germany's nuclear power stations would be closed within a decade, making Germany the only country apart from Italy to abandon nuclear power.
Italy imports 90 per cent of its energy. 
The German Federation for the Environment and Nature Conservation (BUND) said it hoped to see the end of nuclear power "conjured up again and again as a supposed healing charm and climate saviour". 
But Wolfram König, who is heading the government's nuclear withdrawal programme, warned that the country still faced the great challenge of phasing out both coal and nuclear energy in the space of a few years.
Defenders of nuclear power says that shutting down the reactors would endanger German energy security, increasing reliance coal and Russian natural gas and on power imports from nuclear neighbours.
Philippsburg. Picture credit: Wikimedia 
Related