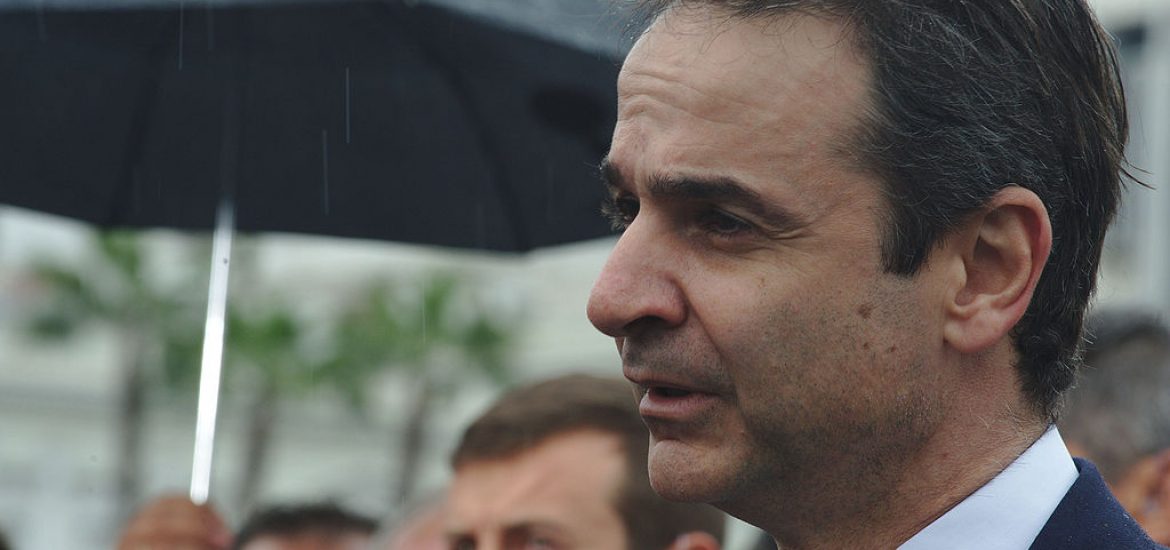 Cyprus President Nicos Anastasiades, Greece's Prime Minister Kyriakos Mitsotakis (pictured) and Israel's embattled premier, Benjamin Netanyahu, are today (Thursday) due to sign an agreement on the construction of an Eastern Mediterranean gas pipeline.
The move comes amid Turkey's dispute with Cyprus over the distribution of regional gas reserves. 
The EastMed pipeline to bring Israeli and Cypriot gas to the lucrative European market is estimated to produce a profit of US$9 billion over 18 years. 
The 1,900km link is being developed by IGI Poseidon, a joint venture of Greece's state-owned supplier Depa and Edison. Italy's prime minister, Giuseppe Conte, is set to sign the deal at a later date. Italy imports 90 per cent of its energy. 
Turkey has signed a contentious agreement that delineates maritime borders with Libya and claims areas of the Mediterranean the pipeline will need to cross. 
The pipeline deal was not intended to send a message to Turkey but to promote regional energy cooperation, Greek Energy Minister Kostis Hatzidakis said last month. 
In December IGI Poseidon agreed to fast-track the EastMed pipeline project and make a final investment decision within two years. The European Union says it is supporting the project to diversify its gas supplies away from Russian imports. 
US Secretary of State Michael Pompeo gave Washington's blessing for the pipeline when he attended a Cypriot, Greek and Israeli summit in Jerusalem in March last year.
Meanwhile, Turkish President Recep Tayyip Erdogan said he had blocked plans to exclude Turkey from eastern Mediterranean gas exploitation. 
The populist leader said in his address to the nation: "The project to exclude Turkey from the Mediterranean has been foiled with the latest steps we have taken." 
Israel, Cyprus and Greece all oppose the territorial deal Erdogan signed with the Libyan administration. 
"With support to the legitimate Tripoli government, Turkey will ensure implementation of all elements of agreements with Libya," he said in reference to his recent deal with Libya's UN-backed Government of National Accord (GNA), which has been encircled in Tripoli. 
An offensive against the capital is being led by rebel field marshal Khalifa Haftar whose forces have received support from Russia, Egypt and the United Arab Emirates.
Erdogan visited Tunisia yesterday (Wednesday) to discuss support for a possible ceasefire in Libya and said Turkey and Tunisia had agreed to support the GNA.
Turkey has offered direct military support to the GNA through troop and hardware deployments, despite a United Nations arms embargo. 
The Turkish presidency has submitted a parliamentary motion on troop deployments to be debated today (Thursday).
Kyriakos Mitsotakis. Picture credit: Wikimedia 
Related