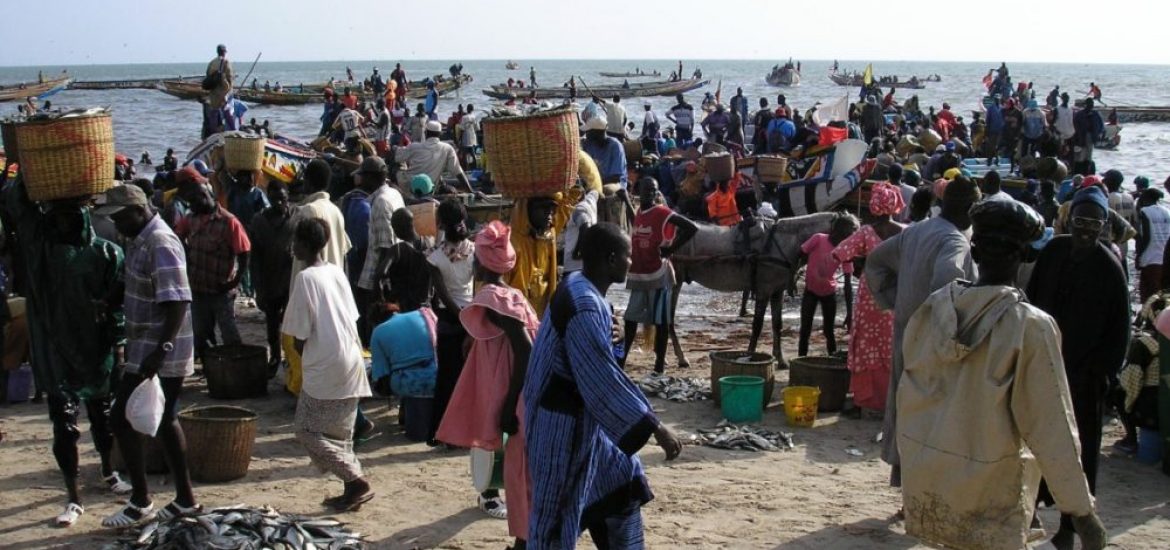 Opposition politicians and activists in Senegal have accused the government of corruption after reports that a brother of the president benefited from lucrative BP deals with the gas sector.
The BBC reported on contracts signed after the discovery of major oil and gas reserves off the West African coast. 
In 2012, the newly elected president Macky Sall confirmed a decision taken by his predecessor, Abdoulaye Wade, to award exploitation rights for two gas fields to the Timis Corporation, controlled by the controversial Australian-Romanian tycoon Frank Timis.
The BBC said the Timis Corporation in 2014 secretly paid a "bonus" of US$250,000 to Agritrans, a company controlled by Sall's younger brother, Aliou Sall, who denied the allegations. 
The Senegalese opposition says the offshore BP gas fields, which contains one of the largest deposits of gas in the world, should be subject to an investigation. 
BP first bought into the fields in 2016 and it said last year that it was working on a huge project to develop the operations. 
The energy giant bought Timis' stake in the gas field for US$250 million in 2017 and the BBC said BP would also pay his company between US$9 billion and US$12 billion in royalties.
Senegal's offshore oil and gas reserves have the potential to transform the impoverished state when they start producing in the next decade in volumes that are expected to rival some of West Africa's biggest producers.
But the history of the fields is now under intense scrutiny. 
The BBC investigation claimed that BP was aware of the suspicious payments when it acquired the interests. 
The UK-based oil and gas giant said it "rejects any implication that it acted improperly", adding that it had "conducted extensive and appropriate due diligence, including in . . . ethics, compliance and anti-corruption". 
The report said Timis also paid Aliou Sall US$1.5 million in salary over five years for his work in Petro-Tim, the company originally given the blocks before the Timis Corporation, and that he was also offered US$3 million in shares in Timis' companies.
Rights to explore the licences off Senegal were first awarded to Petro-Tim in 2011.
Aliou Sall denies any wrongdoing, saying he was employed because of his expertise.
He called the BBC's report "totally false".
BP made profits of US$10 billion last year producing oil and gas globally. 
The Conference of Leaders, a Senegalese opposition group, is demanding an inquiry into the licences.
Timis and the Timis Corporation said there was "no wrongdoing whatsoever in relation" to the gas licences.
Senegalese citizens should benefit from the development of the offshore gas fields. Picture credit: PXHere 
Related