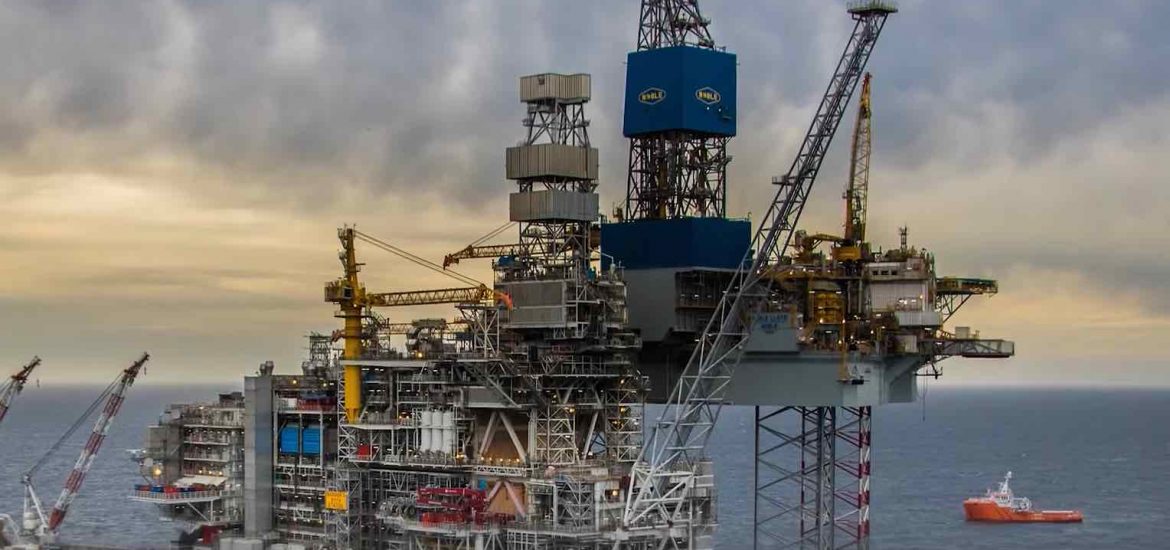 Major fossil-fuel projects in the North Sea are pushing the UK higher up Norwegian oil and gas giant's Equinor's list of priorities, according to bosses at the Norwegian energy giant.
Torgrim Reitan, Equinor's development and production chief, said the firm would make a final investment decision on the Rosebank project by May 2022.
Equinor bought a 40-per-cent stake from Chevron in October and was confirmed as the operator in January this year. Suncor Energy owns 40 per cent of the field and Siccar Point Energy has a 20-per-cent interest.
Equinor already owns and operates the Mariner heavy-oil field east of Shetland. 
Mariner's startup has been postponed several times from its initial 2017 timetable. The most recent delay in April was caused by electrical issues on the rig, pushing back the startup date until the summer. Mariner is expected to produce 55,000 barrels of oil per day at its peak.
The Norwegian government is Equinor's largest shareholder. The firm has interests in oil and gas production, offshore wind and carbon capture and battery storage. It has more than 20,000 staff in more than 30 countries.
Hedda Felin, Equinor's chief in the UK and Ireland, said: "We are fully focused on bringing this much anticipated development to realisation. We believe there is more value to capture in Rosebank, including the opportunity to reduce development cost."
Rosebank, about 120km northwest of the Shetland Isles, is one of the UK's largest untapped fields. It is a 300-million barrel project and is estimated by analysts to cost £4.3 billion.
Wood Mackenzie said Rosebank would become the first UK field developed below 1km.
Equinor, which has the experience of working on the huge Johan Castberg field in Norway, forecast that the costs would fall. 
Wood Mackenzie estimated last year that the capital cost of development at Rosebank may exceed US$6 billion in some of the world's roughest seas.
Equinor's Reitan said: "Going three or four years back thinking about the UK, we never thought that could be something significant but that has really changed in the discussions we have with the board and the executive committee.
"It is clearly one of the most important countries in our international portfolio. We have 30 countries in there, including three very significant ones – Norway, Brazil and the US.
"We have a list of runners-up that really can become even more significant and the UK is one of those.
"Our focus now is to get Mariner started up in a very safe manner. Secondly is to develop Rosebank in the most efficient and profitable way."
Equinor remains heavily tied to fossil-fuel exploitation. Picture credit: YouTube 
Related