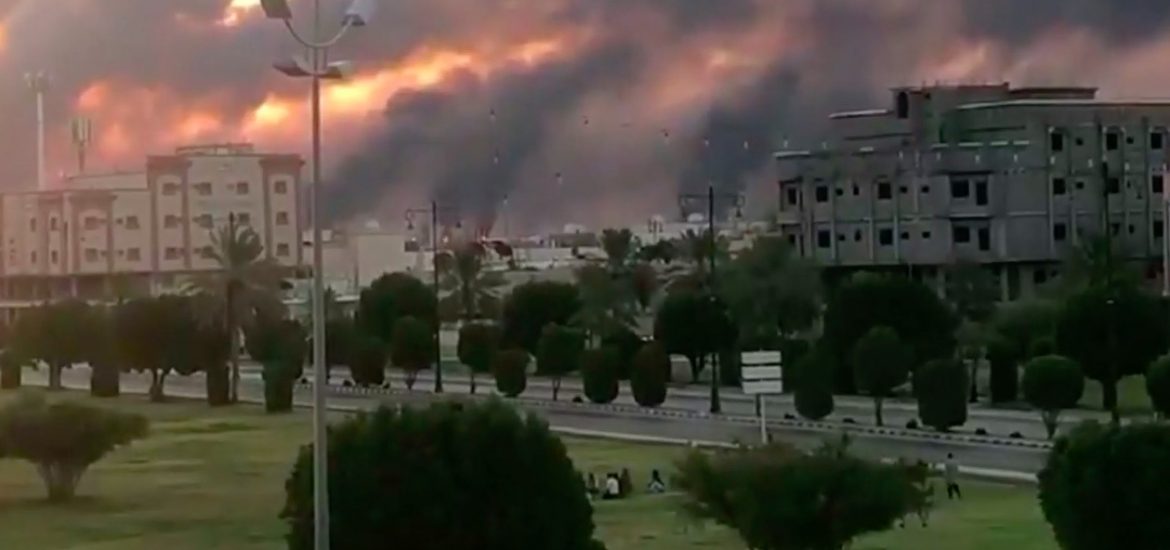 The international benchmark Brent crude oil price fell slightly as investors weighed up the implications of Saturday's major attack on Saudi Arabia's oil infrastructure. 
Saudi Aramco says it is pushing ahead with its initial public offering (IPO) plans this week, amid doubts about when output will be restored.
The state-owned oil group is due to meet Saudi bankers to discuss the IPO this week. International bankers working on the IPO told Reuters that Aramco's management had made no statement about any delay.
Aramco was purportedly planning an IPO as early as November.
West Asian tensions have risen following the drone attacks on two major oil refineries in Saudi Arabia, which knocked out around 5 per cent of the global oil supply and cut output by 5.7 million barrels per day.
The benchmark Brent crude price was down 0.7 per cent at US$68.58 as markets opened in London today (Tuesday), having fallen as much as 1.7 per cent in Asian trading. 
On Monday, Brent crude rose by up to 20 per cent after the drone strike on Saudi Arabia's largest oil refinery. 
Investors said the crude prices would depend on the extent of repairs needed at the Abqaiq refinery and US and Saudi reactions. 
Iranian-backed Houthi rebels in neighbouring Yemen who have been fighting the Saudi-UAE-supported coalition since 2015 have claimed responsibility, warning Saudi Arabia that their targets "will keep expanding".
But US Secretary of State Mike Pompeo has accused Iran of being behind the attacks, although no evidence has been provided by Washington. 
The claim was rejected by Iran.
Some analysts have suggested production could take months to fully recover. 
"While the ultimate impact will depend on a combination of the extent of damage, the US and Saudi response, and whether further attacks occur, the current production decline will exacerbate the tightening in the oil market that was already under way and could add a more lasting geopolitical risk premium to prices," said Greg Sharenow of Pimco. 
Saudi Aramco has informed PetroChina that some of its light crude oil deliveries for next month would be delayed by up to 10 days, according to a Chinese source.
However, the same grades and volumes of light crude oil requested for October nominations would not be affected, the source added.
The Abqaiq refinery at the weekend. Picture credit: YouTube  
Related