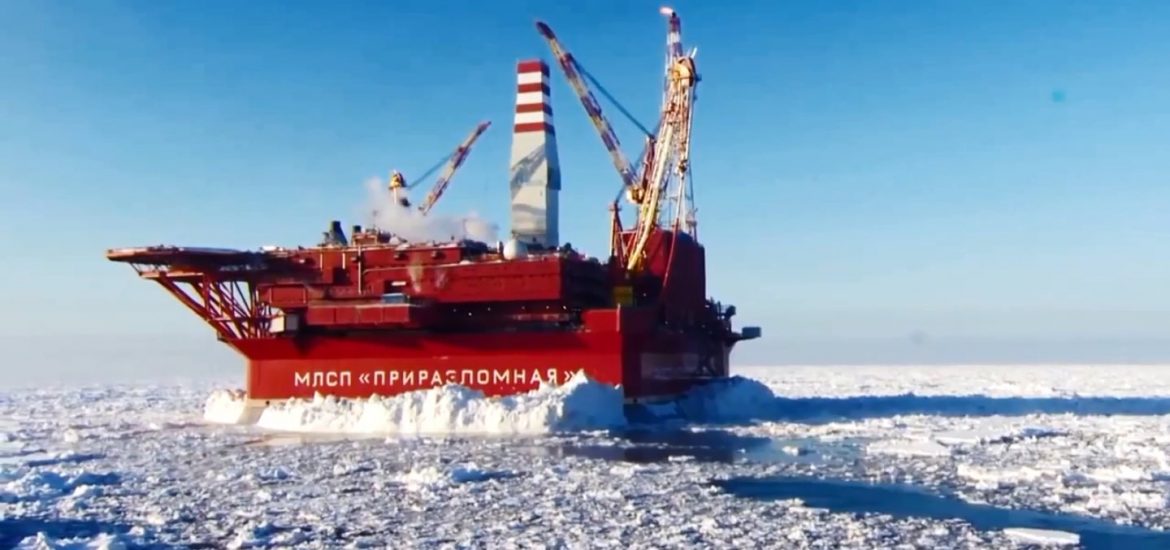 Construction of the Nord Stream 2 gas pipeline has been completed for 58.7 per cent of its total length, according to the consortium behind the divisive project. 
"Construction of the Nord Stream 2 gas pipeline continues. 1,441km of the gas pipeline were laid on the bottom of the Baltic Sea by now: 58.7 per cent of its total length," Gazprom said, according to Kremlin mouthpiece Tass. 
The Russian gas export giant says it has vast reserves being extracted from the remote Arctic, while European demand continues to grow, meaning cooperation would remain inevitable. 
On the Yamal peninsula, workers drill 1.7km through permafrost at the Bovanenkovo field to extract gas intended to reach Europe through the Vyborg to Lubmin pipeline rather than use the longer existing route through Ukraine. 
"We will still produce and submit our gas into Russia's Unified Gas System, which will then distribute it," said Igor Melnikov of Gazprom, who is in charge of operations at the Bovanenkovo field, 2,200km north of Moscow.
"We see no option of halting production," he said, adding that Gazprom has spent US$7.6 billion developing the field. 
Gazprom says the gas will reach European consumers, regardless of the opposition from the US, which is keen for EU member states to be buy its LNG instead. 
Critics of Nord Stream 2 argue that Russia's 40-per-cent share of European gas supplies is dangerously high.
Poland's liberal former foreign minister Radoslaw Sikorski compared the pipeline to the 1939 Molotov-Ribbentrop pact between Hitler's Germany and Stalin's Soviet Union to divide Poland.
In July 2016, German-Polish relations had become so strained over the issue that Merkel secretly invited the leader of Poland's ruling Law and Justice party chairman, Jaroslaw Kaczynski, to the German government's Meseberg Castle near Berlin for a conciliatory dinner. Merkel reportedly told Kaczynski she could not stop Nord Stream 2 because it was a private project.
Gazprom estimates that Europe might need to import more LNG if Nord Stream 2 is not completed and that would cost consumers between €8 billion and €24n billion more, depending on the LNG price.  
Oleg Andreev, deputy head of production at Gazprom, said the world's largest natural-gas exporter would export its Arctic gas through Ukraine if Nord Stream 2 was not operating by December. "Turning off the tap is not an issue," he said. "In principle, there is demand for gas in Europe, and the demand is high, and all corridors can take the gas."
European gas demand is forecast to rise to 564 billion cubic metres (bcm) in 2020 and reach 618 bcm in 2030 as its own gas production is expected to fall, according to the Oxford Institute for Energy Studies.
The Arctic's Bovanenkovo field is anticipated to produce 95 bcm this year and reach 115 bcm per year in 2020, Melnikov told the Financial Times. 
Gazprom's Arctic gas extraction continues. Picture credit: YouTube
Related