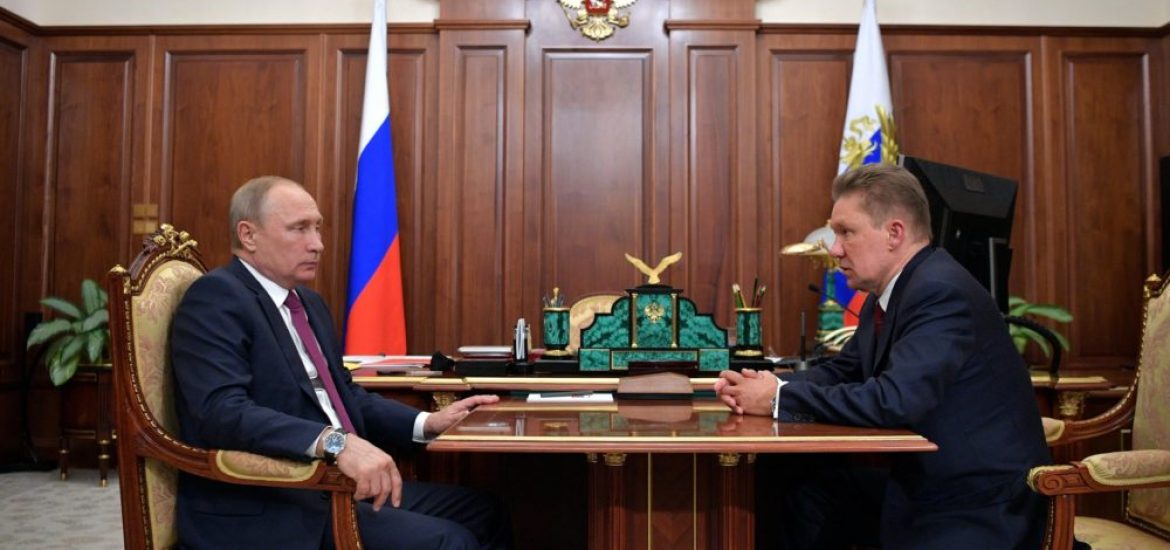 Russia's de-facto gas export monopoly, Gazprom, says it is focused on securing a new supply agreement with Ukraine. 
The gas giant's chief executive Alexsei Miller met Russian President Vladimir Putin yesterday (Monday) amid growing concern that gas transit through Ukraine could be at risk after the 10-year deal between Gazprom and Ukraine's Naftogaz signed in 2009 expires this year. 
According to the Kremlin, Miller said a deal with Ukraine was Gazprom's most pressing concern.
And a deal on direct gas supply with Ukraine was more important than one on gas transit. 
"The issue of the transit agreement is extremely important, but still the primary question is whether Ukraine will buy Russian gas under a direct contract," he reportedly told Putin. 
At the time Putin was just receiving news of his largest electoral setback after losing numerous contests in Sunday's municipal elections across the country, particularly Moscow. 
Ukraine's Naftogaz suspended Russian gas imports through the Soviet-era pipeline network in November 2015 and says it will not deal with Gazprom again. 
Ukraine stopped Gazprom's imports in the wake of the seizure of Crimea and has since been importing reverse supplies from European nations at higher prices.
Pro-Kremlin RT reported that last year prices for gas imported by Ukraine hit a record high. 
Miller reportedly told Putin: "Without a doubt, the main issue is the supply of gas to the Ukrainian market. This is a matter of bilateral negotiations between Russia and Ukraine." He said Ukrainian consumers would pay 25 per cent less than they do now under a new deal with Gazprom.
Bilateral ties have improved between the warring neighbours after the high-profile prisoner exchange orchestrated by the new Ukrainian president, Volodymyr Zelensky. 
There is a rising concern in the countries to the west of Ukraine that Russian gas supplies could be disrupted from New Year's Day. Central European countries have been storing extra gas to prepare for any disruption.
Gazprom plans to have stored no less than 11.4 billion cubic metres (bcm) in the European Union by the end of the year, Miller said, doubling last year's stores. 
"This is twice as much as last year's level," Miller said, according to RT. "We see that our European partners are pumping gas at high speed, and our Ukrainian colleagues are trying to do the same."
Gazprom now has storage sites in Germany, Austria, the Netherlands and Serbia.  
The firm's European gas exports were around 200 bcm last year. 
Gazprom boss Alexei Miller with Russian President Vladimir Putin. Picture credit: Kremlin 
Related