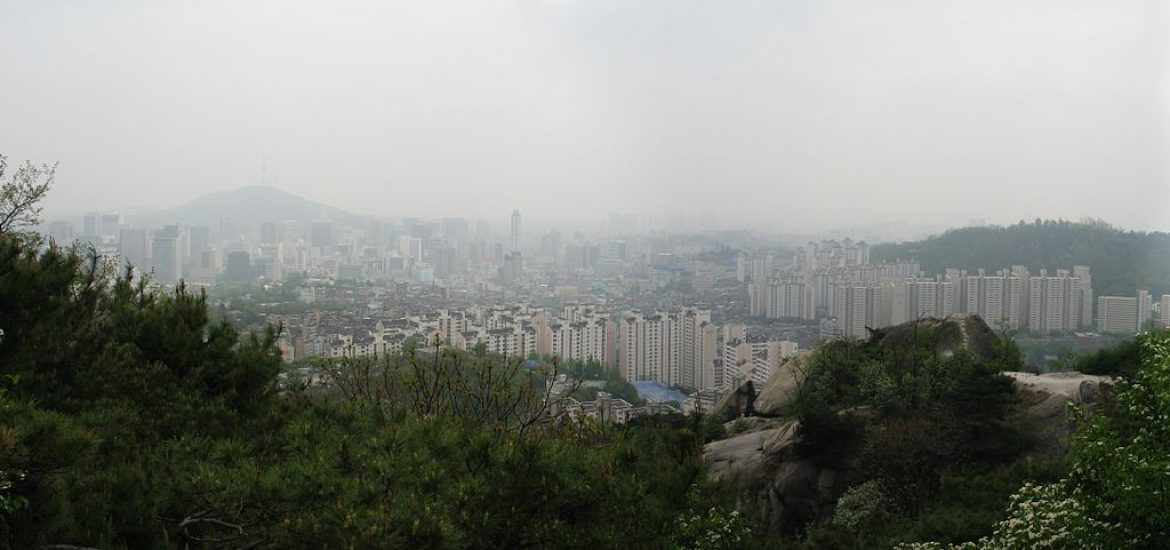 Norwegian energy giant Equinor and South Korea's state-owned National Oil Corporation (KNOC) say they are exploring opportunities to develop commercial floating offshore wind farms off the militarised peninsula's coast.
South Korea is looking to reduce its dependence on nuclear and coal power, targeting an increase in the share of renewable energy to 20 per cent by 2030 from 7.6 per cent in 2017, the Seoul government said last year.
Equinor estimated that would mean 49 gigawatts (GW) of renewable generation capacity.
"We plan to actively focus on progress and de-risking studies, including feasibility studies, in collaboration with Equinor," said Jae-Heon Shim, vice president at KNOC.
The South Korean utility plans to develop a 200-megawatt (MW) floating offshore wind project 58km from Ulsan, Equinor said.
"South Korea has large potential and offers attractive opportunities within offshore wind," Equinor's vice president Stephen Bull said.
"We are pleased to sign a memorandum of understanding with KNOC to strengthen our collaboration."
Equinor built the world's first commercial floating offshore wind farm, Hywind, off the northeast Scottish coast, where its five turbines have a capacity of 30 MW.
Floating turbines are considered the next step in conquering wind resources in deep coastal waters where fixed turbines cannot be built, such as Japanese waters or off the coast of California.
US wind
Equinor last week said it had submitted a bid to build an offshore wind park off New York using fixed-base turbines.
Equinor Wind US has submitted a bid to provide New York State with renewable energy from its Empire Wind lease off the coasts of New York and New Jersey.
The bid comes in response to the 800MW New York State Offshore Wind Power Procurement, the state's first formal solicitation targeting the offshore wind industry. The state is expected to announce chosen suppliers in the next few months.
The company in December 2016 won an auction for the site south of Long Island in the New York Bight, with an estimated potential capacity of up to 2GW.
Christer af Geijerstam, president of Equinor Wind US, said: "Submitting this offer to provide New York with a steady supply of offshore wind is both a major step forward in the development process of the Empire Wind project and an important milestone for New York's transition to renewable energy.
"Our project can make a major contribution toward fulfilling New York's robust renewable energy goals, and the emissions reductions and economic impacts of our bid provide a clear benefit to New Yorkers. We look forward to working with the state as we turn that potential into a tangible asset that the people of New York can rely on for energy well into the future."
South Korea struggles with pollution. Picture credit: Wikimedia
Related