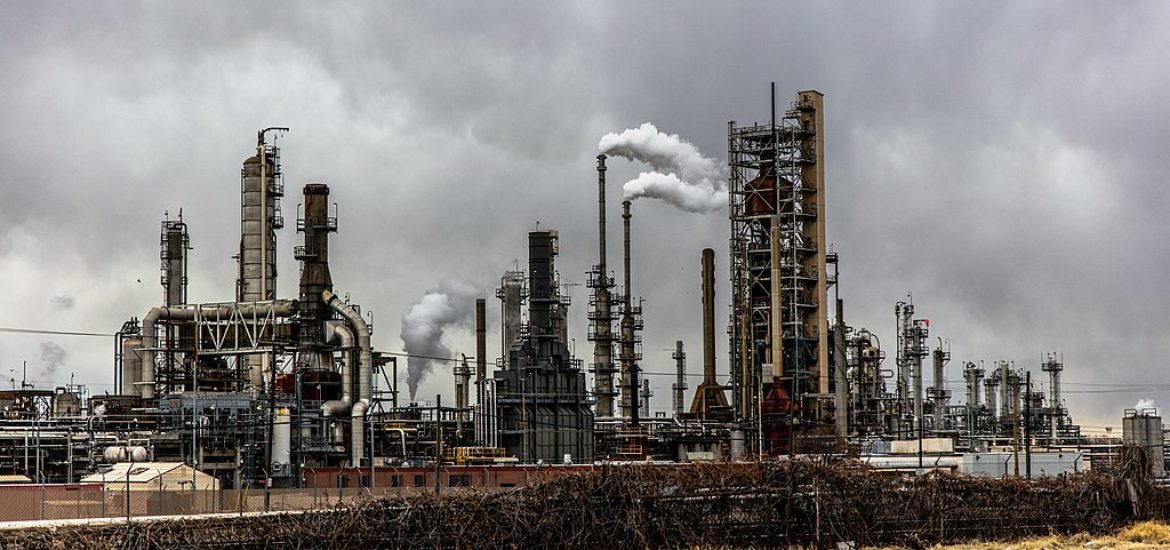 Oil prices have fallen again, pushing US crude to its lowest level in more than two weeks as the US-China trade war reduces demand. 
The international benchmark Brent crude was down 89 cents, or 1.5 per cent, at US$58.45 a barrel, having earlier fallen to US$58.24. 
Earlier in the year, analysts were forecasting the price would reach US$100 a barrel amid supply crises in Iran, Libya and Venezuela. 
Oil prices are being hit "in large part because of worries about a severe global economic slowdown and potentially even a US recession", said Stephen Innes of Valour Markets.
China's commerce ministry said last week that it would impose additional tariffs of 5-10 per cent on more than 5,000 US products, including crude oil, soybeans and small aircraft.
Donald Trump replied that he was asking US employers to close operations in China and make goods domestically.
The US manufacturing sector reported its first month of contraction in almost a decade.
The US last week cut the most oil rigs in about four months, with the number of rigs falling to the lowest level since January 2018, as spending slumped in new drilling and completions. 
Saudi sell-off
The news comes as global banks start to look for a slice of what is expected to be the world's largest initial public offering (IPO).
Dealers are reportedly due to travel to Saudi Aramco's headquarters in Dhahran from tomorrow (Tuesday) looking for a role in the IPO that could happen as early as next year.
The state-owned oil company has yet to make a decision on a listing destination but stock exchanges in London, New York and Hong Kong have been pitching to the firm in recent weeks.
The Saudi royals hope to reduce the kingdom's dependence on oil and gas, which account for about 50 per cent of gross domestic product and 70 per cent of export earnings.
Saudi Arabia has 297.7 billion barrels of proven reserves and great influence over its Opec partners and Russia, which together account for 77.9 per cent of world oil reserves and 53.6 per cent of production. The US accounts for 3.6 per cent of reserves and 16.6 of production. 
Aramco reported a profit of US$46.9 billion in the first six half of 2019: almost 10 times that of Exxon Mobil, the largest listed oil company.
The Saudi firm has recently revived plans for an IPO. It originally shelved plans to focus on its acquisition of a 70-per-cent interest in Saudi Basic Industries. 
The oil giant, probably the most profitable company in the world, has purportedly invited more than 20 advisory firms from the US, Europe and elsewhere in Asia to compete for the work, including some of the world's largest underwriters and some more minor banks.
Aramco refused to comment but has recently said it "continues to engage in IPO readiness activities" and was prepared for a share sale that would take place "at a time of the shareholder's choosing". 
Picture credit: Wikimedia 
Related