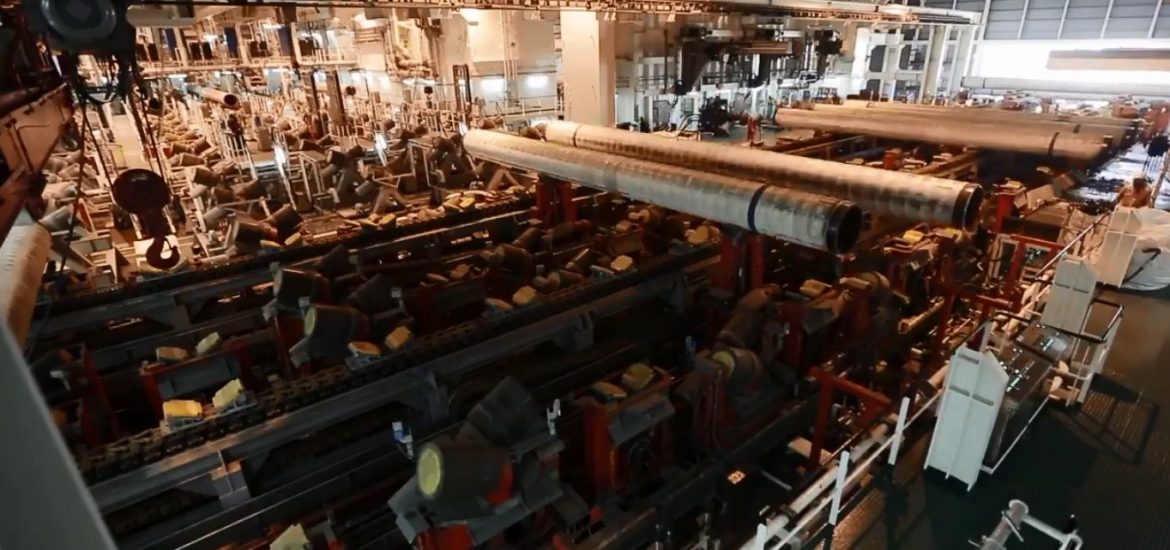 Gazprom's Nord Stream 2 pipeline to Germany may be delayed by at least six months if Denmark forces it to take an alternative route.
The pipeline consortium said it faced a Danish request to consider a new route, pushing back a potential completion date to the second half of 2020. Nord Stream 2's report was made public by the Danish Energy Agency (DEA).
The company appealed against the DEA's decision. The Copenhagen authorities are carrying out an environmental assessment on how the Vyborg to Lubmin pipeline would affect the Danish exclusive economic zone in the Baltic Sea.
Nord Stream 2 said the request was illegal as there were already two routes that would allow construction through the Danish territory in about a month.
"The DEA's decision must be annulled… [the] pipeline can certainly be implemented within our timeline estimation," said Sebastian Sass, the EU representative for the pipeline consortium.
Gazprom, the Russian gas-export monopoly, covers around 50 per cent of the €11 billion costs, and the rest is coming from European companies Engie, OMV, Royal Dutch Shell, Uniper and Wintershall.
The US and several EU member states warn that the pipeline will boost Russian influence over Germany.
"Allowing Nord Stream 2 to be built now will simply increase European dependency on Russia," said Richard Grenell, the hawkish US ambassador to Germany and a Trump ally.
In 2006 and 2009, Moscow suspended gas supplies to Ukraine following disputes over pricing, debts and supply, interrupting supplies across several countries. Poland, the Baltic States and the US warn that Nord Stream 2 could allow Russia to turn off gas supplies to western Europe.
The UK foreign secretary, Jeremy Hunt, said last year: "There is a contradiction between asking America to spend more as a proportion of GDP on defence and contributing to Nato and, at the same time, doing an economic deal with Russia that is going to mean Russia is richer and more able to spend money on weapons that could potentially be used in an offensive way.
"We are very concerned about the Nord Stream 2 project, for precisely the reasons President Trump says."
Separately, a court battle is threatened over a revised European Union gas market regulations, which would hit Gazprom's profits.
The pipeline company is trying to secure an exemption from the regulation. But the European Commission has stopped short of providing assurances that the link will be exempt from the market obligations.
The new EU law includes a requirement to separate ownership of gas and transmission, which would threaten state-run Gazprom's monopoly on the Russian gas sector.
Gazprom faces rising Nord Stream 2 costs. Picture credit: YouTube
Related