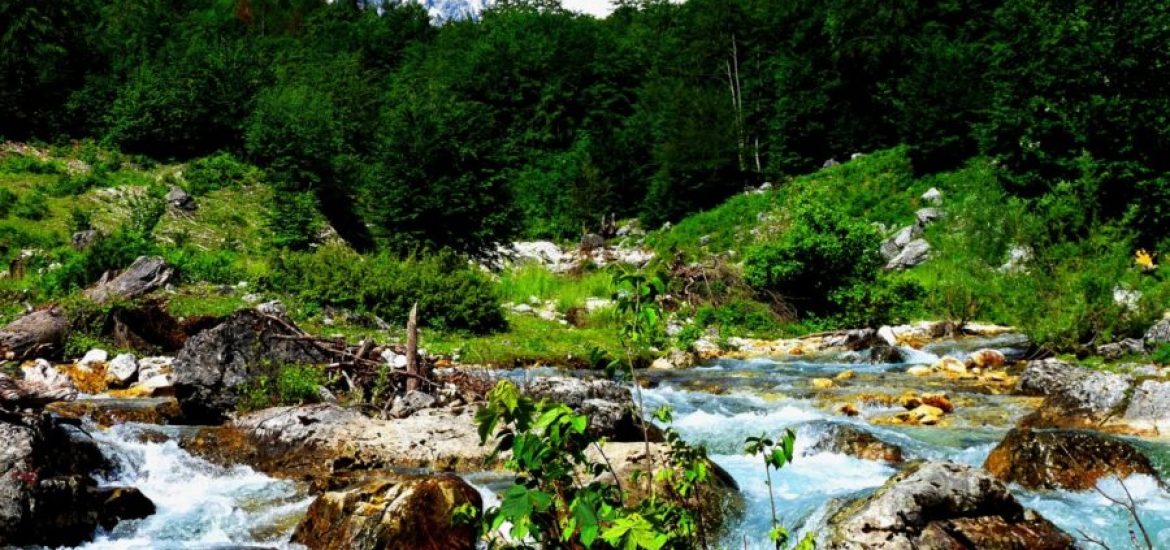 Over the next few years, 3,000 hydropower stations could be built in the Balkans and environmentalists say the plans threaten rivers from Slovenia to Albania, some of the last wild, free-flowing rivers in Europe. 
"There is a tsunami of hydropower dam constructions happening here and nobody really knows about it," Britton Caillouette, director of the documentary Blue Heart on efforts to oppose the projects. 
Around 91 per cent of the projects are small, diversionary dams, according to Patagonia, the US-based outdoor clothing brand which launched a campaign to protect the region's rivers. These projects would divert water and can turn whole stretches of the rivers dry, blocking fish migration routes. 
There are concerns the dams will reduce access to water for residents, farming and fishing, threaten plant and animal species, including the Danube salmon and Balkan lynx, and ravage the landscape. 
"It's a waste of money and a moral travesty that some of the world's largest financial institutions have embraced this outdated and exploitative technology," Patagonia founder Yvon Chouinard said earlier this year. 
Communities say they will be displaced by the projects, especially those that are dependent on fishing. 
A report last year by Riverwatch and EuroNatur said about a third of the dams would be built in protected areas like national parks.
And the benefits would be slight. Most plants are due to be small, producing as little as up to 1 megawatt each, only enough to power about 300 homes. 
Viktor Bjelić from Bosnian environmental group Centre for Environment said the rivers would be destroyed. "Many of the species depending on these ecosystems will disappear or will be extremely endangered." 
A 2016 study found that 80 per cent of the emissions from reservoirs created by dams come in the form of methane, which is around 34 times more dangerous than carbon dioxide.
"These countries have plans for hydro to align with the EU's rules on renewable energy but it is a sad state of affairs," an EU source told the Guardian earlier this year. "The alternative for a number of them is not solar or wind, but coal and particularly, lignite."
The government of Bosnia's Republika Srpska said building dams was easier and cheaper than shifting to other power sources. 
"The Republic of Srpska has comparative advantages in its unused hydro potential and considers it quite justified to achieve the goals set by the EU by exploiting its unused hydropower," said energy ministry spokeswoman Zorana Kisic. 
The Balkans have Europe's last few free-flowing rivers. Picture credit: PXHere
Related