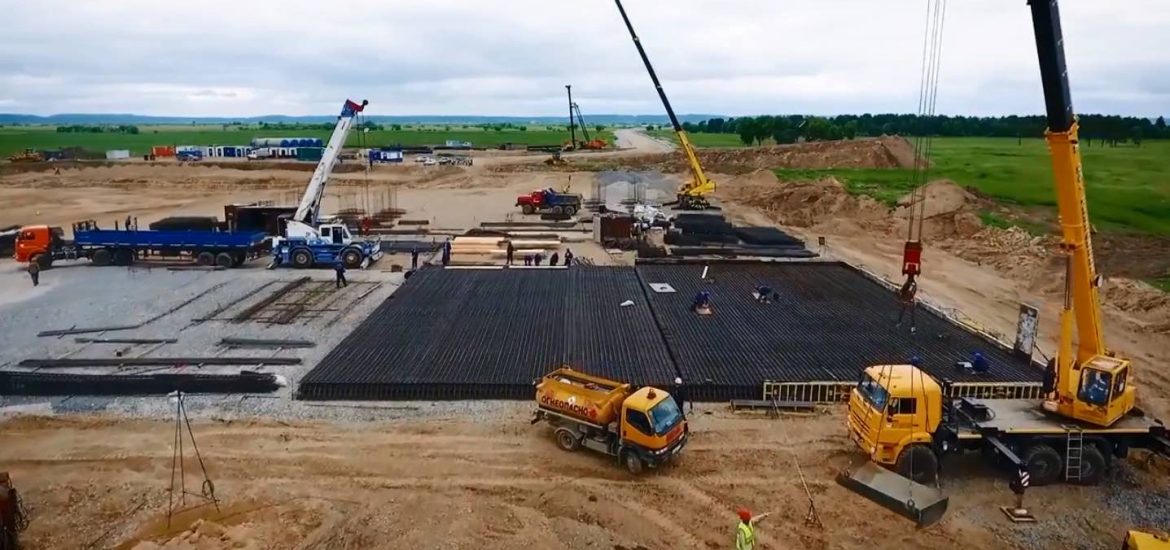 Russia has declared that its controversial Nord Stream 2 pipeline has no strategic political agenda and is just an attempt to sell gas to the European Union.
Dmitry Peskov, a Kremlin spokesman, said the pipeline was merely a commercial ambition.
"We know that some countries express their disagreement. But we would like to reiterate that this project is purely commercial, it has no political background. Attempts to somehow disrupt the implementation of this project would certainly be a violation of the principles and norms of free competition," he told the media in Moscow.
The Kremlin relies on oil and gas to fund more than a third of its budget.
The 1,200km pipeline running on the bed of the Baltic Sea from Russian gas fields to Germany beside the original Nord Stream 1 pipeline, bypasses the pipeline through war-torn Ukraine, Poland and Belarus.
It is due to double the existing Nord Stream annual capacity of 55 billion cubic metres and is expected to become operational by the end of 2019.
Russian state-run gas export monopoly Gazprom said it had received the permit to pass Swedish waters.
The permit for the 510km Swedish section was granted by Stockholm's Ministry of Enterprise and Innovation, Gazprom said, marking an "important milestone".
Swedish approval means construction of seabed rock berms and concrete mattresses for cable crossings, would start in months and pipe-laying in Swedish territory was due to start later this year, Gazprom said.
Nord Stream 2 received permits from Germany and Finland earlier this year and only Denmark is left to give its approval.
In late 2017, Denmark passed legislation that could block the project using its territory due to security concerns and the pipeline construction consortium is investigating an alternative route north of Denmark's island of Bornholm meaning it would run in international waters and avoid Danish territory.
Ukraine is trying to form an alliance of EU-based companies to oppose the pipeline.
Ukrainian President Petro Poroshenko said: "Nord Stream 2 is an absolutely political project against Ukraine, which has no economic component, trying to take away almost US$3 billion away from the Ukrainian budget.
"That is why we are now creating a group in the European Union, which should stop the Nord Stream 2. That is why we are actively negotiating with Germany. We invite them to create an international consortium for the management of the gas transport system of Ukraine," the pro-western president said.
US LNG producers offer a gas alternative, but that option is not only more expensive than Russian gas but also faces claims that Donald Trump is meddling in European energy affairs to promote US exports.
Nord Stream 2 is one of three major Gazprom pipeline projects. Picture credit: YouTube
Related