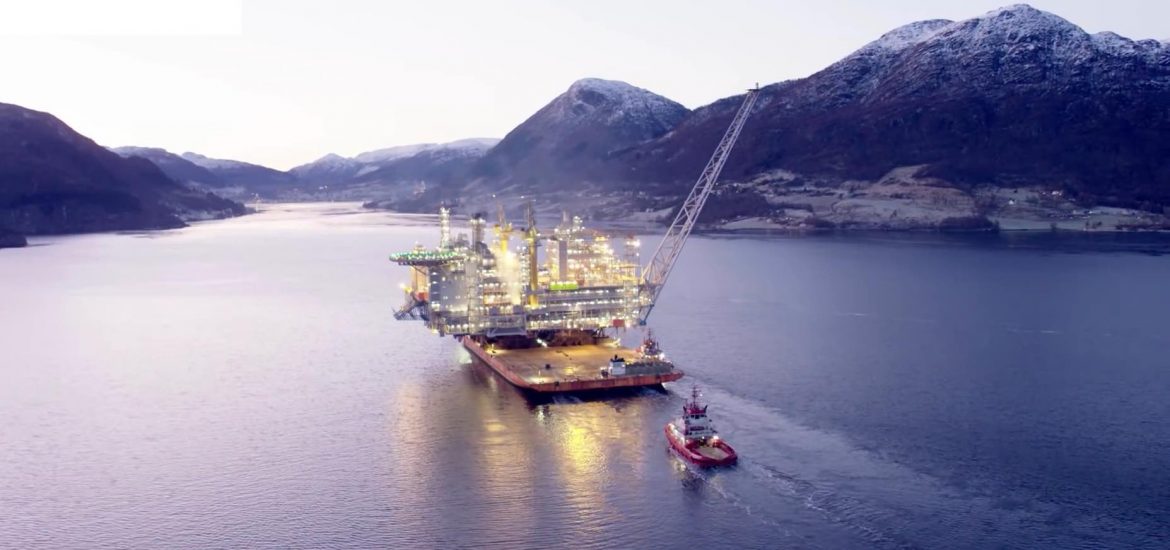 Norway's energy giant Equinor and tech firm Microsoft have agreed to exchange expertise and establish a data centre in Stavanger and Oslo.
The state-run oil and gas firm, which renamed itself last month from Statoil to weaken its association with fossil fuels, is hoping Microsoft will enable it to develop IT services for the energy industry and secure a faster transition to cloud-based data storage. 
The cloud is seen as important to securing reliable and cost-efficient operations at the oil firm. 
"The rapid technology development creates new opportunities, and the partnership enables our digital journey to deliver more safe, secure and efficient operations. Equinor's ambition is to become a global digital leader within our industry, and a cloud data centre in Norway will simplify and accelerate Equinor's adoption of the cloud," said Equinor's IT chief Åshild Hanne Larsen.
Microsoft recently sunk a data storage centre in the chilly waters off the coast of the Scottish islands of Orkney in an effort to save electricity used to keep its tech equipment cool. 
The seven-year consumption and development agreement with hundreds of millions of dollars is intended to identify innovative solutions and capitalise on common business opportunities.
"Equinor has a history of innovation and technology development. Extending our long-standing collaboration with Microsoft enables continued IT-innovation, business growth and furthers our digital ambitions. The strategic partnership will, through cloud services, involve development of the next generation IT workplace, extended business application platforms and mixed reality solutions," Larsen added.
Less green
Equinor has been granted consent by Norway's Petroleum Safety Authority for the exploration of the "Intrepid Eagle" field.
Drilling at the Barents Sea well, around 172km southeast of Bjornoya and at a depth of an estimated 500 metres, is scheduled to begin in mid-August for around 28 days, depending on whether a discovery is made.
It will use a submersible West Hercules mobile drilling probe run by North Atlantic Drilling. 
Earlier this month, Equinor said it discovered oil at a wildcat well in the central North Sea, with an estimated 15-35 million barrels of recoverable oil equivalent.
"This is a good discovery which we expect will be commercial," said Nicholas Ashton, Equinor's exploration chief in Norway and the UK. 
Equinor's efforts to rebrand itself as a pioneer of renewable energy sit uneasily with its only ongoing drilling in its fragile Arctic regions. Picture credit: YouTube
Related