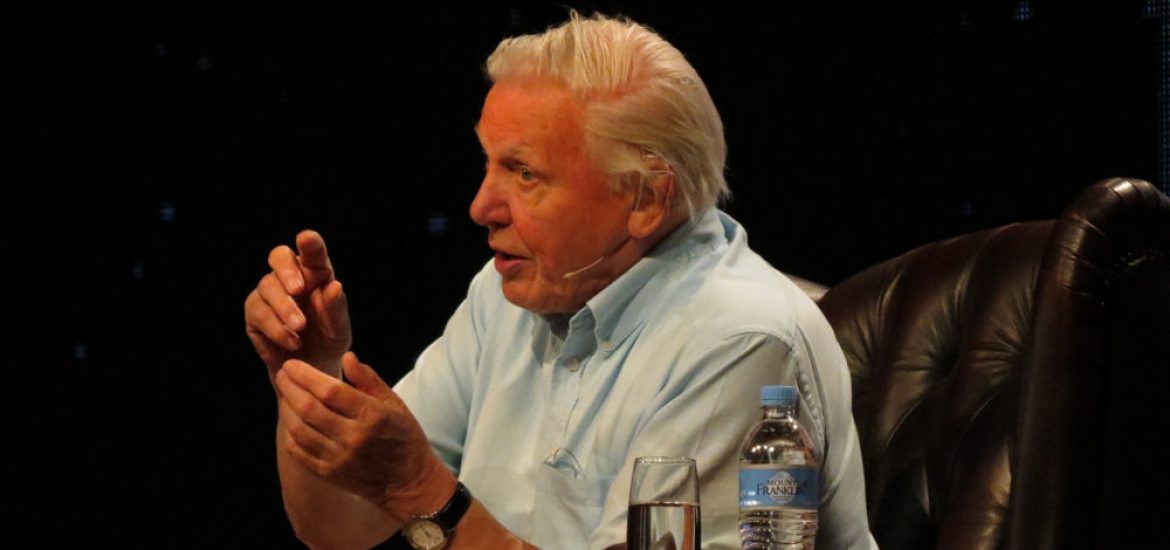 Veteran broadcaster Sir David Attenborough (pictured) has told the 24th Conference of the Parties (COP24) that climate change is the biggest threat facing the planet.
The UN conference in Katowice in southern Poland aims to establish a framework to realise a sustainable future.
Attenborough unveiled the United Nations's ActNow.bot, an interactive chatbot housed on the UN's Facebook page that suggests everyday action people can take to reduce emissions.
The naturalist represented the general public at the conference after he launched the "people's seat", a UN initiative to invite citizens to get involved with the climate summit.
He asked social media users to tweet comments using the hashtag #TakeYourSeat to give users a platform at COP24.
The natural historian said: "Right now, we are facing a man-made disaster of global scale, our greatest threat in thousands of years: climate change.
"If we don't take action, the collapse of our civilisations and the extinction of much of the natural world is on the horizon," the 92-year-old told the gathering in Poland's coal hub.
"The UN provides a unique platform that can unite the whole world and, as the Paris agreement proved, together, we can make real change happen."
Attenborough showcased some of the public's tweets during his speech.
"The world's people have spoken and their message is clear: time is running out. They want you, the decision makers, to act now – they are behind you, along with civil society and businesses, supporting you in making tough decisions, but also willing to make sacrifices in their daily lives."
At the weekend, G20 leaders in Buenos Aires agreed that signatories to the Paris climate accord reaffirmed the deal "is irreversible and commit to its full implementation, reflecting common but differentiated responsibilities and respective capabilities, in light of different national circumstances.
"We will continue to tackle climate change while promoting sustainable development and economic growth," the statement said.
But a separate clause said the US, which was withdrawn from the deal by Donald Trump, "reiterates its decision to withdraw from the Paris agreement, and affirms its strong commitment to economic growth and energy access and security, utilising all energy sources and technologies, while protecting the environment".
Bodybuilder turned actor turned governor turned environmentalist Arnold Schwarzenegger told COP 24 that people were wrong to say the US had withdrawn from the Paris agreement. He pointed to the efforts at state and city level to comply with the climate deal.
Sir David Attenborough. Picture credit: Flickr
Related