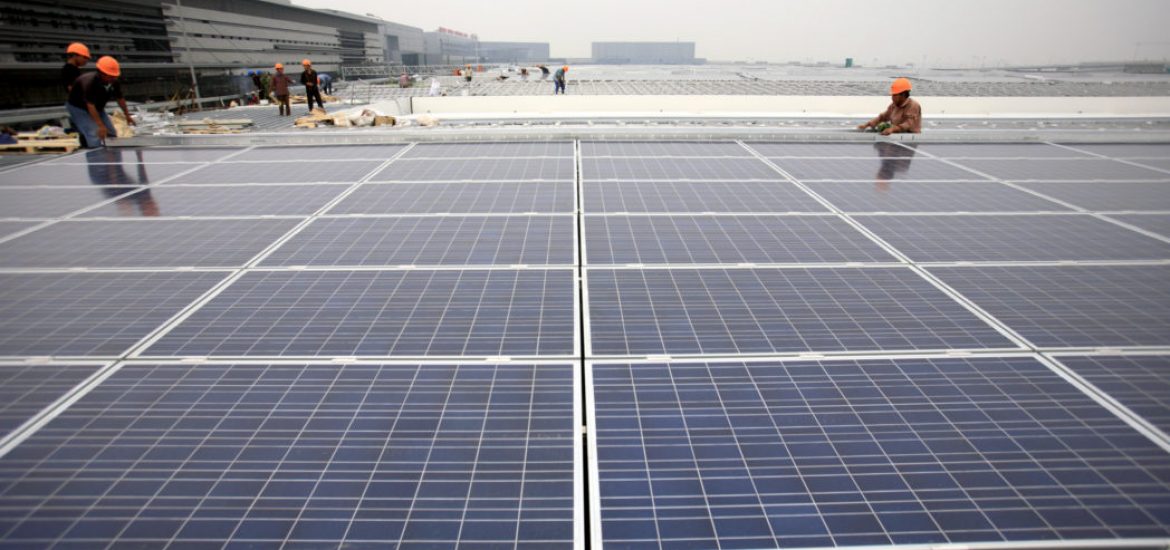 The European Union will end its five-year-old restrictions on Chinese solar panel imports, where importers were subjected to duties of up to 64.9 per cent, as trade co-operation grows amid US protectionism.
The European Commission said the decision would help member states reach the 2030 renewable energy targets as it rejected an appeal from the European solar manufacturers to reconsider the reform.
"The EU anti-dumping and anti-subsidy measures on solar panels from China will expire today," the commission announced.
Brussels imposed the tariffs in 2013 after European manufacturers said they were being forced out of business by cheap Chinese imports.
EU ProSun, a grouping of European producers that launched the initial complaint about cheap solar panels from China in 2012, wanted a further extension of measures.
Some companies are purportedly considering a legal challenge to the commission's decision at the European Court of Justice.
Milan Nitzschke, EU ProSun president, said: "While other big markets, such as the US, India, Canada or Turkey l, are implementing strict measures against being flooded by dumped Chinese produced solar modules, the European Union is going to terminate its existing anti-dumping measures and throwing open the doors to its market.
"But, most of all, it jeopardises a heritage of 30 years of technological development undertaken by the EU's solar manufacturing industry and severely damages 40 manufacturing companies operating in 17 European member states".
But other European employers that install solar panels said the duties harmed them by increasing costs.
The commission said it was ditching the restrictions in the "best interests of the EU as a whole" after considering the interests of producers against those of users and panel importers.
The EU imposed restrictions in December 2013 for two years before extending them for a further 18 months in March 2017, as opposed to the customary five years.
It had incrementally adjusted the restrictions to allow imports prices to "align progressively with world market prices", the commission said, adding that market conditions had not changed enough since to justify extending the restrictions.
The EU executive branch labelled the 2013 duties as an "amicable solution" to a dispute that had threatened to become a trade war.
Last year EU reported trade with China came to around €516 billion, with the EU running a deficit of €176 billion.
With Donald Trump hitting the EU and China with tariffs as part of his "America first" strategy, they have increased trade co-operation and promoted free trade.
China dominates the photovoltaic market. Picture credit: Flickr
Related