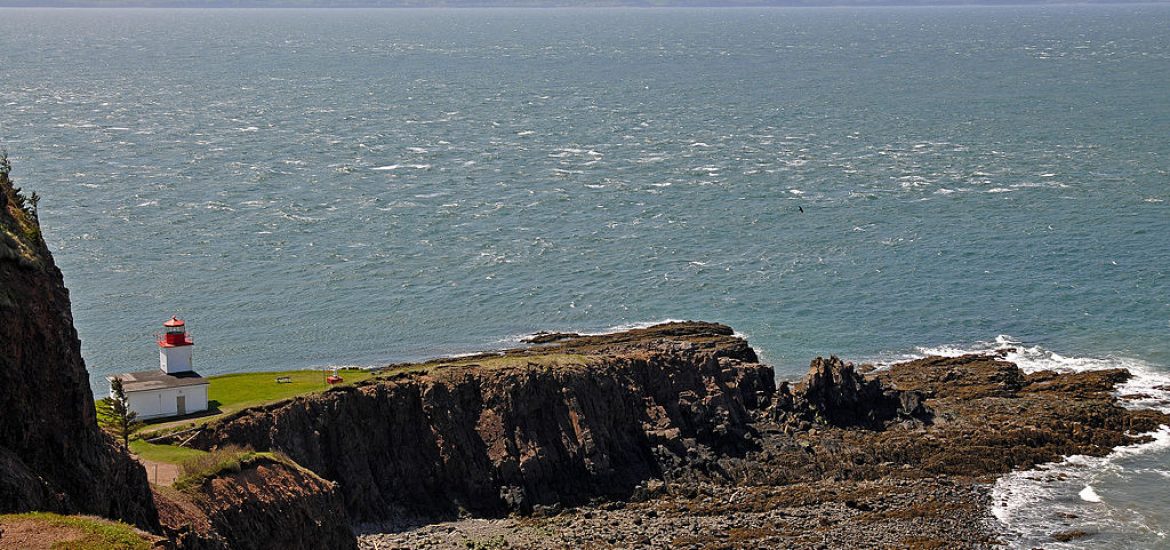 The Atlantic province of Nova Scotia has demanded the removal of an ill-fated tidal turbine developed by the defunct Irish renewable energy company, Open Hydro.
A regional Canadian government said it had withdrawn the marine licence held by Cape Sharp Tidal Venture, a joint venture between Open Hydro and Emera, a Canadian public power supplier. 
The now-broken turbine must be removed within a "reasonable timeframe" from the Minas Basin, an area on the Atlantic coast known for its strong tides.
The purpose-built barge, which dropped the two-storey-high, 1,300-tonne turbine to the floor of the basin, is also up for sale.
Open Hydro had said a pair of tidal turbines could meet the annual electricity demands of about 1,000 households.
Pending a successful test, the plan was to develop a tidal farm in Nova Scotia that would have been able to power 150,000 homes.
The Scotia Tide barge, built for US$30 million for the defunct Open Hydro Technologies Canada was put up for sale by the Canadian federal court.
Open Hydro used the barge to position the 16-metre-diameter turbine on the bed of the Minas Passage last year, days before it was declared bankrupt. 
Several Canadian contractors lost out on more than $6 million worth of work installing the turbine, which is now broken.
Dublin-based Open Hydro was seen as an innovative, renewable pioneer, attempting to build technology on a commercial scale that could exploit tidal power.
The Irish firm installed several prototypes but in the process generated large losses. 
Open Hydro's parent company, French-based Naval Energies, decided in July 2018 to abandon tidal energy. The Irish firm was soon declared insolvent and a liquidator was appointed. 
Set up by Brendan Gilmore and Donal O'Flynn in 2005 and peaking at around 100 employees, Open Hydro was said to owe about €120 million to Naval Energies when it folded. 
Nova Scotia's Department of Energy and Mines spokeswoman JoAnn Alberstat said: "The company no longer has the financial ability to deliver the project, which breaches the terms of its licence. The company is now required to retrieve its turbine in the Minas Basin.
"If that does not happen in a reasonable timeframe, the government will begin the process of accessing the security that remains in place. The company's turbine continues to be monitored and it presents no danger to marine life or the environment." 
"This gives us time to review options for a complex situation. We continue to work with industry to try to find a private sector solution for retrieval, and we are doing everything we can to protect taxpayers. We're willing to work with anyone who has knowledge of the tidal industry. This includes those who were involved in the Cape Sharp project. We are still early in this next step. So, it's too early to say anything in detail."
Minas Basin has impressive tidal currents. Picture credit: Wikimedia 
Related