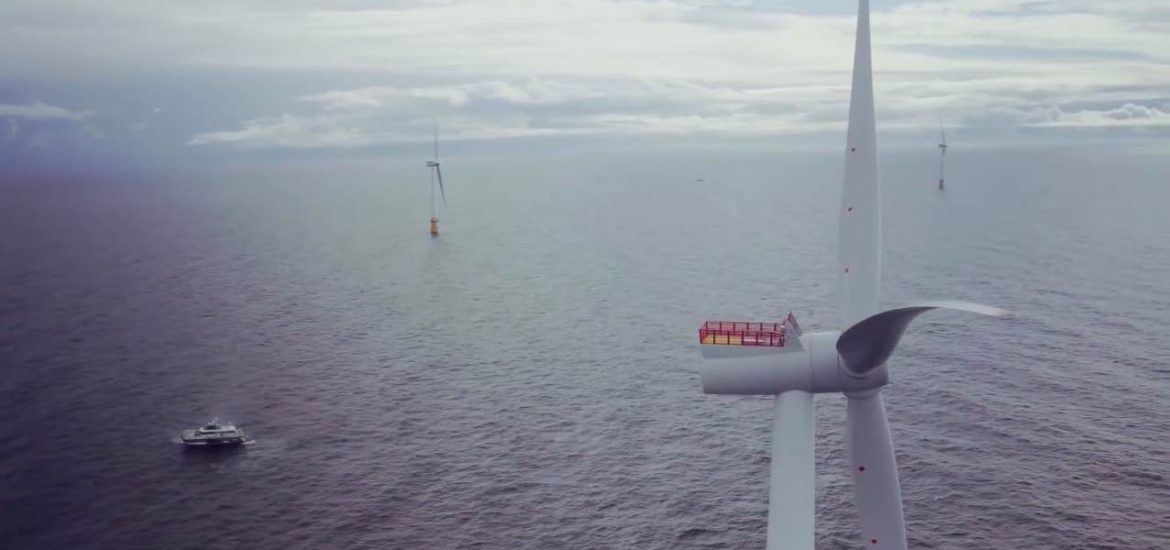 Norwegian oil and gas giant Equinor says it eagerly awaiting the next Scottish North Sea offshore wind leasing round as it plans to develop more floating wind farms. 
The major wants to replicate the success of 2017's Hywind Scotland project off the Aberdeenshire coast.
Equinor engineer Giovanni Battista Picotti said the firm was confident its next scheme in British North Sea waters would be a 200-megawatt set of commercial-scale floating wind turbines. 
The Global Wind Energy Council has said Britain was the world's largest offshore wind market, hosting 36 per cent of globally installed offshore wind capacity. 
Battista Picotti said the next wind farm would not power UK offshore oil and gas installations, in a similar way to its 88MW Hywind Tampen scheme in the Norwegian North Sea. 
The £200m-plus Tampen development aims to cut emissions at the Norwegian Snorre and Gullfaks fields by 200,000 tonnes.
Equinor is due to receive a 2.33 billion Norwegian crown (US$260 million) subsidy for the floating wind farm from the Norwegian state investment agency, Enova.
Equinor has estimated the preliminary cost of the project at 5 billion crowns.
The turbines would power five oil and gas platforms, which are currently powered by generators running on natural gas.  
Battista Picotti told an event at Aberdeen University: "We took the decision to develop Hywind Tampen because we needed to keep the momentum high in the development of floating wind. When you start seeing other such solutions it depends if there is a business case. After Tampen, the next development will be a commercial one.
"If we kept focusing of floating offshore wind connected to oil and gas we would be stuck there and cannot reach of final goal, so we need some big projects to bring down the coast and make it competitive."
He said Equinor planned to become "a global offshore wind major" and would look to complete Tampen by 2022. 
Battista Picotti said Equinor was examining projects off the coast of France, Japan and the western USA, but reiterated that "we need some large scale projects to be built to bring down the cost in the market".
Hywind Scotland has been a major success. Picture credit: YouTube
Related