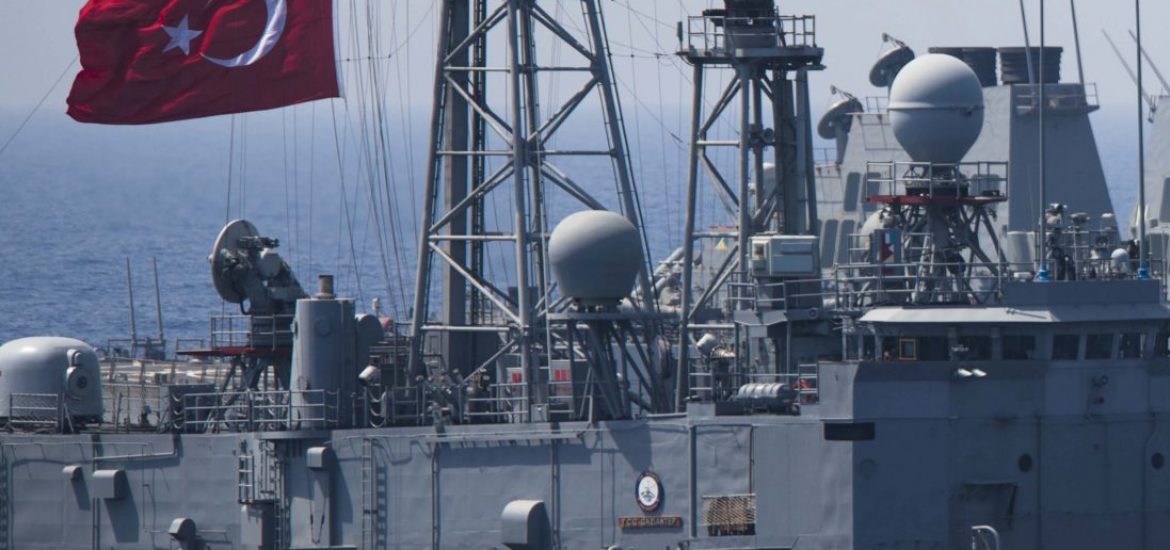 Cyprus has signed deals with France's Total and Italian fossil fuels firm Eni for exploration in block 7 in its exclusive economic zone (EEZ).
Energy Minister Giorgos Lakkotrypis signed the agreements in Nicosia. 
In July the republic's cabinet said the Total-Eni consortium would be granted a licence for exploratory drilling in the block. 
The French giant was also granted a licence for blocks 2, 3, 8 and 9 where Eni is already a licensee.
In block 7 licence, the two firms will share a 50-per-cent slice. 
South Korea's Kogas is also a partner with a 20-per-cent share in three of the four concessions.
Ankara says blocks 1, 4, 5, 6 and 7 in Cyprus' exclusive economic zone, which it does not recognise, lie within Turkey's continental shelf. Turkey in February last year blocked exploration by Italy's Eni in block 3.
In December 2017, Turkish President Recep Tayyip Erdogan said he wanted to renegotiate an early 20th-century treaty marking the maritime boundaries of Turkey and Cyprus. 
Eni is due to hand Total a 20-per-cent share of blocks 2 and 9, and 30 per cent for block 3, and 40 per cent for block 8.
With the new contracts, Eni remains the major stakeholder in 2, 3 and 9 with a 60-per-cent stake in block 2, a 50-per-cent stake in block 3 and 60 per cent in block 9. ExxonMobil and an agreement between Texas-based Noble Energy, Royal Dutch Shell and Israel's Delek hold licences for one block each.
This year, ExxonMobil and partners Qatar Petroleum announced the discovery of a gas field in their concession that has been estimated to contain 5-8 trillion square feet of gas.
Noble Energy discovered a separate field estimated to contain 4.1 trillion cubic feet of gas in 2011.
Lakkotrypis told the media that the timing of the next round of exploratory drilling was being discussed with the fossil-fuels firms.
"We are within the timetables we have set. It may be a couple of weeks, mostly due to other developments in geophysical studies, the bad weather we've had, and some other minor delays. We are on a timetable and as soon as we are ready, we will announce them," the energy minister said.
"Today's development strengthens the consortiums in Cyprus' EEZ, technically, economically and geopolitically," he added.
The Turkish navy is defending Ankara's own drilling missions around Cyprus. Picture credit: Wikimedia 
Related