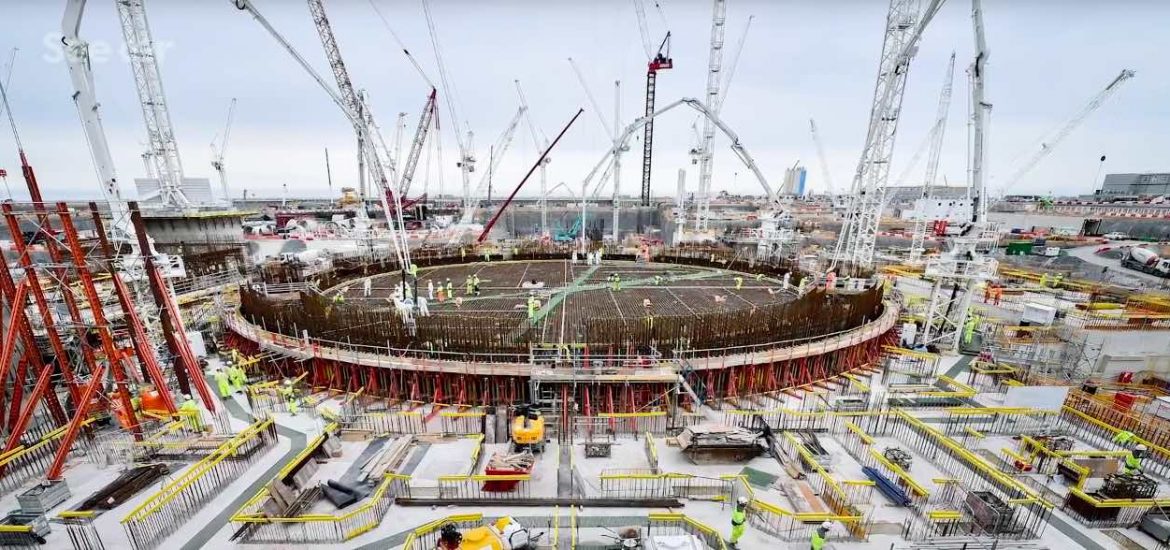 A strike by French utility EDF staff in protest against restructuring plans at the firm has reduced power generation at several nuclear and gas power plants.
Power output at state-controlled EDF's 1.3 gigawatt Paluel 3 nuclear reactor fell by about 65 per cent due to the industrial action, EDF said.
Electricity generation fell by approximately 60 per cent at the 900MW Gravelines 2 nuclear rector. The 1.3GW Nogent 2 reactor saw output reduce to 800MW.
Electricity production was also disrupted at the Martigues Ponteau 5 and 6 gas-fired stations, according to the EDF website. 
France, which depends on nuclear power for over 75 per cent of its electricity needs, has shut down most of its coal power plants. Only five plants with an installed capacity of around 3,000 MW are currently online.
EDF also said its nuclear reactors were safe, despite admitting that six contained components that failed to meet industry standards.
EDF is leading the project to build the nuclear power station at Hinkley Point (pictured) in Somerset in southwest England. 
The energy giant admitted that sub-standard components were found in a new-generation reactor being constructed in Normandy.
The new Flamanville reactor, which is of the same kind as those planned for Hinkley Point, has faced several overruns and will not open until at least 2022, which is around 10 years behind its initial schedule. 
EDF did not to say if the latest setback would cause a launch delay.
The company admitted this month that welds on steam generators had been made in Saint-Marcel in central France failed to comply with "technical standards governing the manufacture of nuclear-reactor components". 
The Saint-Marcel factory is owned by Framatome, which is controlled by EDF.
EDF admitted this week that 16 of the affected generators had been fitted into six reactors with two at Blayais near Bordeaux and the others at Dampierre-en-Burly and Bugey in central France, Paluel in the north and Fessenheim in the east.
Régis Clement, one of EDF's nuclear chiefs, said: "None of this parts present a risk in terms … of the safety of the reactors. We are confident." 
The company added that "no immediate action" would be necessary. 
France's Nuclear Safety Authority has previously demanded repairs that EDF has deemed unnecessary.
EDF said sub-standard welds were found on four of the steam generators in the reactor in Flamanville. 
This summer the French watchdog ordered EDF to mend eight separate welds deemed to be faulty before the Flamanville reactor could come into service.
Hinkley Point in Somerset in southwest England. Picture credit: YouTube 
Related