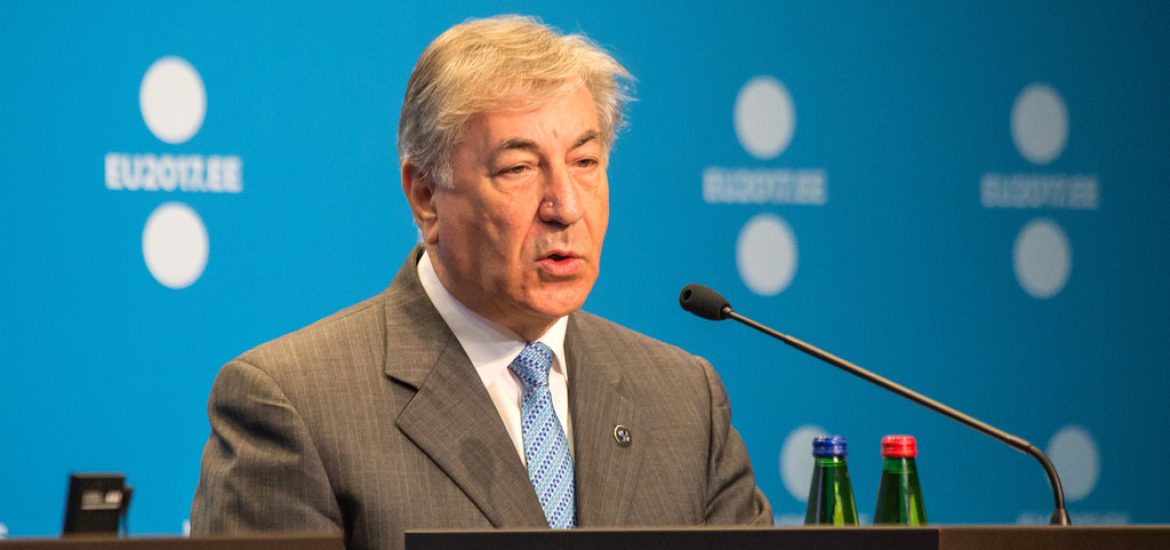 Nine EU governments have been asked to detail how they expect to meet air pollution limits, with the threat of potential legal proceedings at the European Court of Justice reportedly remaining an option. 
Ministers from Romania, Hungary, the Czech Republic, Slovakia, the UK, Germany, France, Italy and Spain, which have recorded persistent breaches of nitrogen dioxide (NO2) limits, have been contacted by European Environment Commissioner Karmenu Vella (pictured), who is seeking to open talks on the issue with ministers in Brussels on January 30.
The Maltese commissioner blogged: "It is clear that the agreed air quality limits for several key pollutants had to be met already many years ago. It is also clear that the measures currently in place or planned by the member states are not enough to meet the agreed limits without delay."
According to the European Commission, more than 400,000 EU citizens die prematurely each year as a result of poor air quality, while millions more suffer from respiratory and cardiovascular diseases caused by airborne toxins. An estimated 70,000 premature deaths across the bloc were attributable to NO2 pollution, Brussels said.
European Environmental Bureau analyst Margherita Tolotto said it was time to take firmer action against countries that failed to meet targets. She said: "It's great to see the commission continuing to take air pollution seriously [but talks should] not come at the expense of accelerated infringement proceedings."
She argued that persistent offenders should face court action.
ClientEarth lawyer Ugo Taddei called on Vella to make sure this month's meeting would be totally transparent.
The commission had already sent "reasoned opinions, final warnings before referral to court, almost a year ago to eight of the nine countries invited to the meeting … The time for talking is over," Taddei told the media.
A commission spokesperson said: "Commissioner Vella has sent a letter to nine member states in an attempt to find solutions, as regards exceeding levels of air pollution.
"Commissioner Vella invited concerned ministers to a meeting in Brussels on January 30, in order to identify solutions to improve the situation and protect citizens health.
"As underlined in the letter, this is a serious and urgent matter and we need to work with member states to resolve this."
A UK Department for Environment, Food and Rural Affairs spokesperson said: "Air pollution has improved significantly since 2010, but we recognise there is more to do which is why we have put in place a £3.5-billion plan to improve air quality and reduce harmful emissions.
"We are at the forefront of calls for the EU to introduce real driving emissions testing which is essential in meeting our air quality goals, the first stage of which came in for all new models of vehicles in September 2017. We continue to actively engage at a European and international level to tackle air pollution."
Karmenu Vella. Picture credit: Flickr 
Related