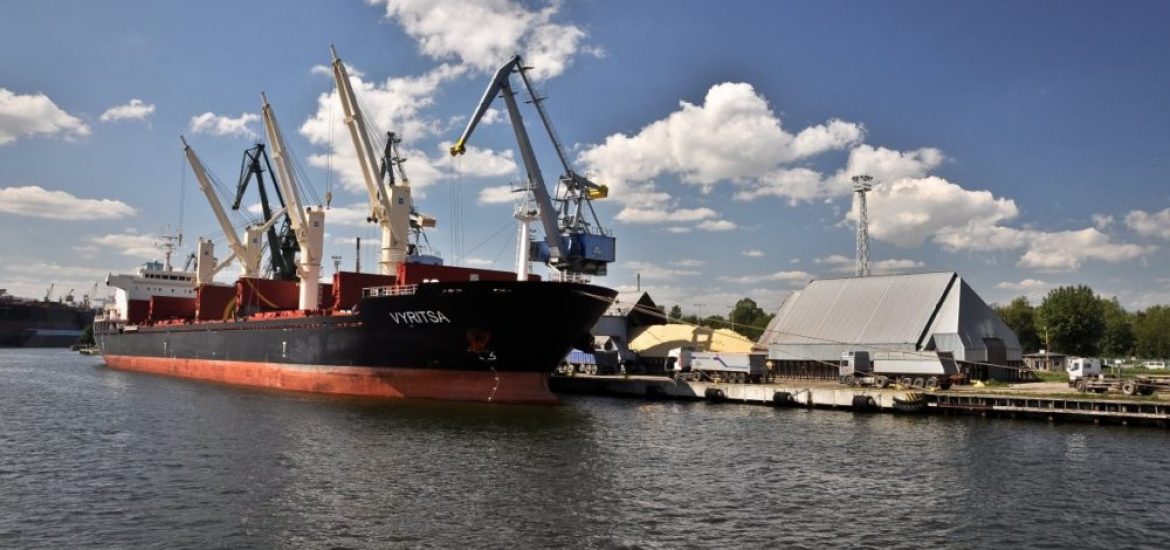 Greenpeace says its activists climbed cranes at the Polish port of Gdansk to block the unloading of imported coal, calling on Poland's government to back renewable energy.
The Greenpeace ship Rainbow Warrior earlier failed to prevent the cargo vessel, Indian Goodwill, from delivering the coal from Mozambique to the port.
Polish customs officers boarded the Rainbow Warrior and detained the captain on suspicion of violating safety regulations. 
The captain has since been released. 
But the coal was held up again yesterday (Wednesday) by activists who scaled two unloading cranes at the coal terminal and erecting banners reading "Poland without coal 2030". 
Greenpeace wants Poland's ruling populist Law and Justice (PiS) party to stop burning coal by 2030, the EU's target date for phasing out coal.
Gdansk police said unauthorised intrusion into a port was punishable with up to a year in prison. 
Polish prosecutors said they would decide whether to charge the Spanish captain and an Austrian activist who were detained for navigation security violations.
Poland, which has some of the European Union's worst air quality, generates about 80 per cent of its power from coal and about 25 per cent of its supplies are imported. 
It has been estimated in a European Commission report that around four-fifths of Polish coal mines are unprofitable. The PiS administration has maintained support for the coal sector and provides government subsidies to preserve the industry. 
Rising carbon emission costs and volatility in the energy market, however, have made that commitment less popular among voters.
According to the European statistics agency Eurostat, renewables made up 10.9 per cent of Poland's energy mix in 2017, which will need to increase to 15 per cent by 2020 to comply with the EU's environmental targets.
Greenpeace is campaigning to end the use of coal, the most carbon-intensive fuel source. 
"The Polish government has no clear plan to move away from coal by 2030, and in June, Prime Minister [Mateusz] Morawiecki blocked the EU's strategy to achieve climate neutrality by 2050. Europe's goal of climate neutrality is not only critical in the fight against the climate crisis, but would also secure Poland independence from the import of coal, gas and oil," said Pawel Szypulski of Greenpeace Poland. 
"We have little time left to prevent an unfolding climate disaster and the Polish government's reliance on coal puts at risk our hopes for a safe and sustainable future," Szypulski added.
"This is why activists are compelled to take action. Polish citizens are calling for a transition from coal towards renewable energy."
Gdansk. Picture credit: PXHere 
Related