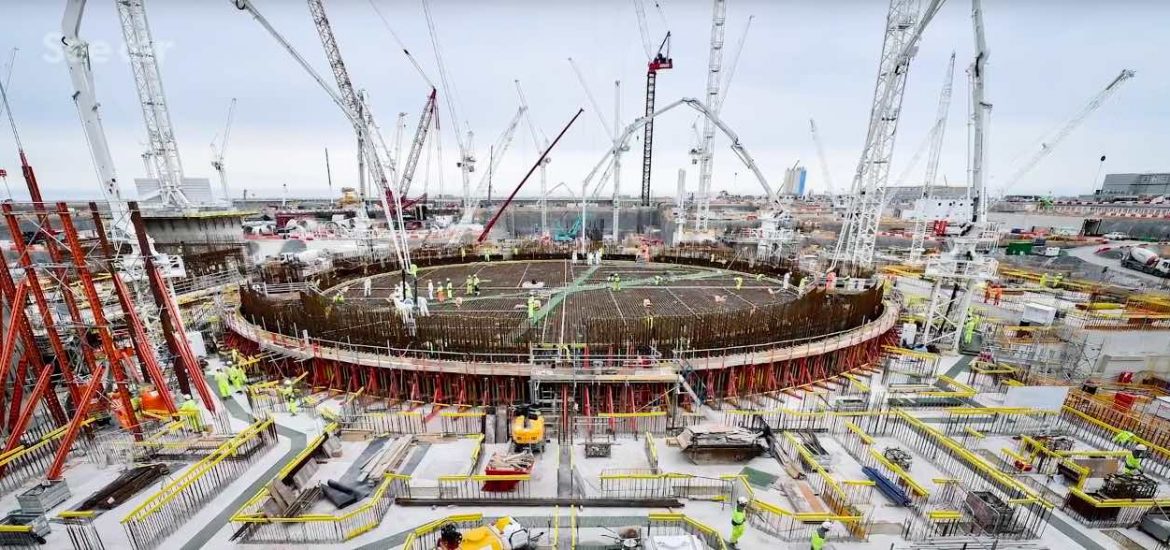 The French state-run electricity provider EDF has admitted to possible weaknesses with components, including improper welding, used in reactors in France.
Shares slumped in EDF, which said Framatome, a company partially owned by EDF that supplies atomic equipment, had reported the issues.
The French Nuclear Safety Authority said around 20 reactors built after 2008 might be affected.
The authority reported that test results appeared to have been falsified and it had alerted prosecutors to possible fraud.
An EDF spokesman said it was too early to say if any of its 58 reactors would close. He said the safety authority had been informed this week.
He added that Framatome said it had not used the same welding technique in all of the reactors.
A factory making steam generators used in nuclear reactors had purportedly failed to follow standard procedures on the welds, EDF said.
The power giant said Framatome warned of "a deviation from technical standards governing the manufacture of nuclear-reactor components". 
"Post-Fukushima, safety rules are so stringent that unplanned halts are becoming more and more frequent," said Tancrede Fulop, a Morningstar analyst. "That is undermining the nuclear case for a low-cost, base-load production of low-carbon electricity."
The IAEA (International Atomic Energy Agency) said last year that 71.7 per cent of France's electricity came from nuclear sources, the world's highest proportion.
Framatome's factory in Saint-Marcel, central France, supplies heavy equipment for the sector, providing components for 106 reactors around the world.
EDF said the problem concerned components already installed in reactors and items being prepared for future installation. 
"EDF, along with Framatome, has been conducting in-depth investigations to identify all affected components and reactors, as well as to ascertain their fitness for service," EDF announced.
In 2016 EDF checked almost a third of its nuclear reactors after finding manufacturing problems in components made by Framatome, then called Areva, at its factory in Creusot. 
That forced longer-than-anticipated maintenance outages, reducing EDF's output.
EDF has recently had to delay the launch a new-generation nuclear reactor. The Flamanville reactor in Normandy is now not due to begin operations until 2022, a decade behind schedule. 
The utility is leading the controversial £19.6 billion project to build two similar reactors at Hinkley Point in Somerset on the southwestern English coast. They are due to begin operation in 2025.
EDF's Hinkley Point site. Picture credit: YouTube
Related