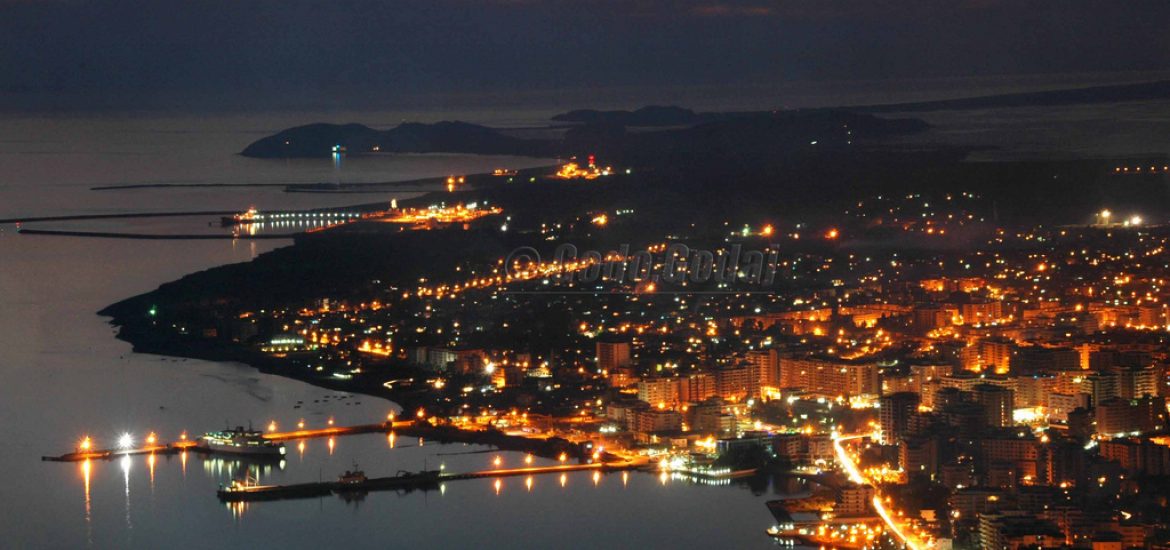 Albania's Ministry of Energy and Industry has awarded a contract for a 100-megawatt photovoltaic project to the India Power Corporation Limited (IPCL).
The ministry said the project capacity would reach 100 MW, saying a 50 MW section would be awarded a 15-year tariff of €60 per MWh, while the remaining 50 MW would sell power to Albania's retail electricity market.
Albania's interest in the Indian company rests on the firm's record of having more than 1.5-gigawatt capacity of thermal, wind and solar power. The deal was hailed as the first major investment by an Asian company into Albania, except China.
The construction of the solar park must be completed in 18 months, the ministry said. 
The €70-million project is set to be finalised within 18 months on the Akërni salt flats near the River Vlora (pictured) on the Adriatic coast. Albania said the agreement would deliver a lower final price than those seen in Greece and Turkey.
The success of the process had encouraged the ministry to hold similar auctions in the future for other areas with solar potential, Tirana said. 
Albania says it wants to install 120 MW of solar and 70 MW of wind capacity by 2020 to meet its energy requirements.
Albania produces over 90 per cent of its electricity from hydropower plants, mostly at three power plants on the River Drin in northern Albania.
EU funding
Photovoltaic panels on Albanian homes will be eligible for a slice of €6 million in EU funding that has been given to Albania's Union Bank to finance energy efficiency measures in the impoverished nation.
The European Bank for Reconstruction and Development (EBRD) has invested in the western Balkan branch of its Green Energy Financing efficiency programme.
Photovoltaic panels, insulation, efficient boilers and "other green technologies" were eligible under the scheme, Brussels said.
As part of the funding stream, Austria's Federal Ministry of Finance said it would provide incentives and technical co-operation for renewables investment in Albania.
The funding package is part of the EBRD's €85-million programme for the wider western Balkans, which also has financial backing from bilateral donors, under the Western Balkans Investment Framework.
Vlora. Albania has great solar potential. Picture credit: Flickr 
Related