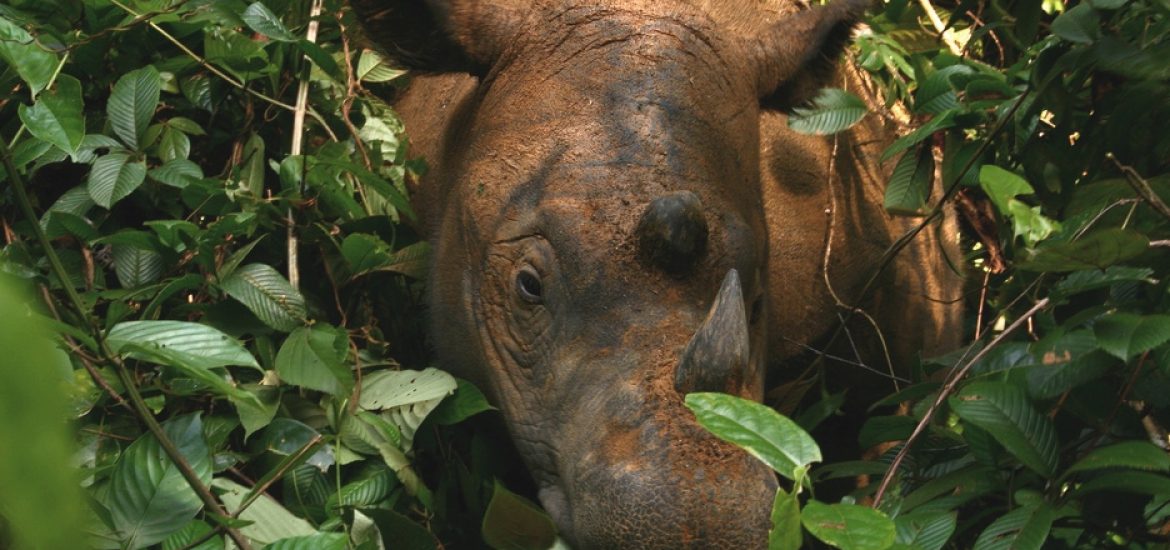 Indonesia says it is preparing for a worst-case scenario should the European Parliament's draft of a ban on the use of palm oil in biofuels win the backing of the European commission and council.
In January, MEPs voted to phase out the use of biofuels made from environmentally damaging palm oil by 2021 to fulfil the EU's Renewable Energy Directive, which aims to reach a renewable energy target of at least 27 per cent by 2030, including in transport fuels.
Rainforest and peatland are cut and burned to clear land for plantations and, as peat is carbon-rich, when it is burned, stored carbon is released into the atmosphere.
There is a biodiversity loss of 85 per cent in an ecosystem when plantations are created from the world's most biodiverse areas. Orangutans, tigers, rhinos and elephants are losing their habitats and becoming increasingly endangered or extinct because of palm oil production.
According to the WWF, every hour an area of rainforest the size of 300 football fields is cleared for palm oil. 
Vincent Guerend, the EU's ambassador to Indonesia and Brunei, said the EU was considering replacing food-based biofuels with renewable electricity, to protect peatland and forests.
"The EU was the one to promote biofuel as renewable over 10 years ago. But because the EU is such a big market, it has some very strong pull effects: negative effects to be exact," Guerend added.
He said food prices were rising because agricultural land was being used for fuel rather than consumption.
A decision on whether an EU biofuels ban will be legally imposed on all member states is expected to be made in 2019. Indonesia and Malaysia together produce nearly 90 per cent of the world's palm oil, with Thailand the third-biggest producer. 
Palm oil accounts for around 14 per cent of Indonesia's total exports.
"There's a study about stopping exports to the European Union altogether. When it's done, Indonesia can see that palm oil trade with them is risky. The study is to eradicate that risk once and for all," said Mahendra Siregar, who runs the Council of Palm Oil Producing Countries. 
The organisation said it had commissioned research institutions and universities to produce studies this year. 
After India, the EU is the largest export market for Indonesia's palm oil, importing around 5 million tonnes each year, the Jakarta's Ministry of Trade reported. 
Indonesia is now the world's third-highest greenhouse-gas emitter because cleared vegetation is often burned but the authorities say European rape seed is far more expensive to produce than Asean's palm oil. 
The Malaysia Palm Oil Council said palm-oil production occupied 9.2 million hectares and produced 31.8 per cent of global cooking oils, while soybean and rapeseed required 10 times the area of land to grow similar yields.
The Sumatran rhinoceros is threatened by palm oil. Picture credit: Wikimedia  
Related