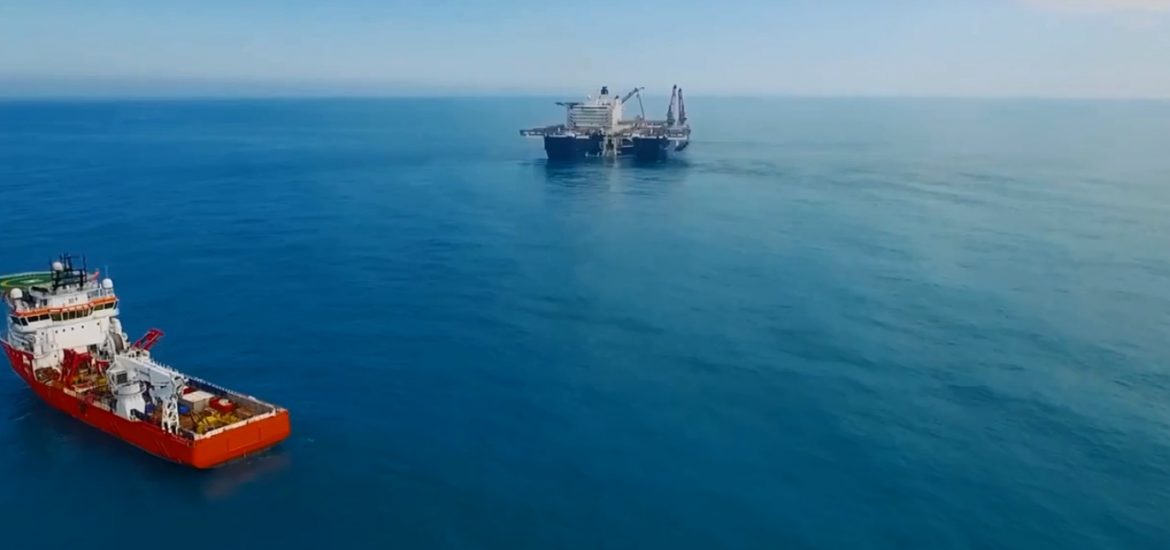 Russia's Gazprom Neft and Serbian subsidiary Naftna Industrija Srbije (NIS) have expressed an interest in Belgrade-based petrochemical firm Petrohemija, according to Serbia's media. 
Talks were due to intensify, Serbia's energy minister Aleksandar Antić said while in St Petersburg after meeting Gazprom bosses. The two discussed rising natural gas imports amid robust industrial growth in Serbia and the development of the TurkStream gas pipeline (pictured) to the Balkans. They also discussed the expansion of Gazprom's Serb subsidiary NIS. 
Serbia and Russia are long-term strategic allies. 
"Serbia has made the decision on long-term cooperation with Gazprom. We talked about developing Serbia's gas transport network, particularly via the pipeline from Bulgaria to Hungary. Issues of increasing the capacity of the joint underground gas storage facility were also discussed," Antić said, according to the official Russian government agency Tass. 
According to Antić, the capacity of the site, owned jointly by Gazprom and Serbia, could be increased from the current 450 billion cubic metres to 750bcm or 1,000 bcm.
"We expect an investment decision on the construction of the gas transit network and the underground gas storage facility to be made this year," the minister was quoted saying.
Gazprom's exports of natural gas to Serbia have increased by 6 per cent year on year since the beginning of the year, mainly due to the economic growth in the country, and this trend was expected to continue, Antić said at the St Petersburg International Economic Forum. 
Petrochemicals
Petrohemija is reported to be Serbia's largest producer of petrochemicals and a major regional supplier. 
Gazprom apparently faces competition for the firm from an unnamed Kazakh petrochemical manufacturer, Serb President Aleksandar Vucic said during a visit to Astana last June.
Serbia's Ministry of Economy in March last year said it intended to sell three state-owned chemical plants, including Petrohemija. NIS was Petrohemija's largest creditor until the debts were was paid by Belgrade last year and was apparently lined up by the authorities for the sale. 
The main raw material used by Petrohemija is petrol from the NIS refinery in Pancevo and it had been told it needed to invest in the production of polypropylene to insulate itself from fluctuating oil prices, said Antić.
The minister said he had successful talks with Gazprom chief Alexsei Miller and Gazprom Neft's Alexander Djukow about joint projects and investment. They also reportedly discussed the possibility of boosting the storage capacity of Serbian deposits at Banatski Dvor.
TurkStream is due to bring increasing volumes of Russian gas to the Balkans. Picture credit: YouTube
Related